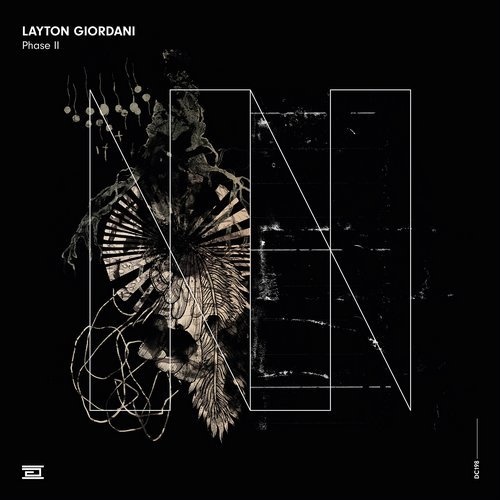 RELEASE: Phase II
ARTIST(S): Layton Giordani
REMIXERS:
LABEL: Drumcode / DC198
GENRE: AIFF, Techno
RELEASED: 2018-11-26
AVAILABLE FORMAT: 320Kbps + AIFF
DOWNLOAD SIZE: (63.48 MB MP3)
TOTAL TRACKS 4
Layton Giordani – New York to Amsterdam (Original Mix) (06:51)

/ Fm, 128bpm

Layton Giordani – Body Language (Original Mix) (06:24)

/ C, 128bpm

Layton Giordani – Black Mirror (Original Mix) (07:37)

/ Fm, 127bpm

Layton Giordani – Enter the Stratosphere (Original Mix) (06:44)

/ A, 126bpm
Total Playtime: 00:27:36 min
Layton Giordani steps up for his first solo EP of 2018.

In terms of pedigrees, it doesn't get finer than Layton Giordani. The Brooklyn-born DJ/producer followed up his lauded debut album of 2017, with a collaboration with Danny Tenaglia to close out the year and marked the summer of 2018 with a three-way collaboration with Adam Beyer and Green Velvet, 'Space Date'. The period has been a big one for Layton personally, also. From humble beginnings in his native NYC as an Output resident, to being thrust into the bustle of the European club and festival circuit, he's enjoyed a stint living in Amsterdam, growing and developing over this time. All these experiences have had a fundamental influence on him and his music. The four-track EP 'Phase II' represents a new chapter for this exciting talent.

Beginning with 'New York to Amsterdam', a track that draws inspiration from the Yves Deruyter's classic 'Back To Earth', Layton's work packs a memorable punch as tough acidic undertones and brain scrambling synth effects undulate raising the intensity, making it a perfect opener for Adam Beyer when he played Berghain earlier this year. 'Body Language' follows, a track written when Layton was scrubbed out of touring for a month courtesy of a shattered elbow from a skating accident. Not wasting the downtime, he's crafted a cut that's sleek, sexy and smart, with a seductive vocal and rousing melodic riff that runs throughout. 'Black Mirror', stays true to its dystopic name, a stomping rave cut that pummels dancefloors with a menacing lead synth that's purpose built for the cold months ahead. 'Enter the Stratosphere' is steely electro-tinged techno paired with atmospheric licks of melody, awhile maintaining the artist's trademark low-end chug. A classy conclusion to an EP from one of techno's brightest talents.