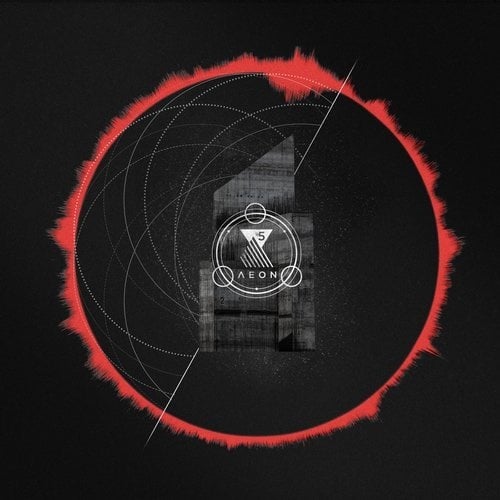 RELEASE: AEON 5 Years Compilation
ARTIST(S): Alex Niggemann, Echonomist, Kincaid, Sinal, LPZ, Omri Smadar, Radeckt, Speaking Minds, Amarcord, Third Son, TVA, Uriah Klapter
REMIXERS:
LABEL: Aeon / AEON036
GENRE: AIFF, Electronica / Downtempo
RELEASED: 2018-12-07
AVAILABLE FORMAT: 320Kbps + AIFF
DOWNLOAD SIZE: (151.46 MB MP3)
TOTAL TRACKS 10
TVA – Marechiaro (Original Mix) (03:11)

/ Cm, 126bpm

Kincaid, Sinal – Gibberish (feat. Sinal) (Original Mix) (07:22)

/ Bm, 118bpm

Uriah Klapter – Trails Of Snails (Original Mix) (07:11)

/ D, 116bpm

Omri Smadar – Drum Odyssey (Original Mix) (07:29)

/ F, 122bpm

Speaking Minds, Amarcord – Dancing Under Bright Lights (Original Mix) (06:30)

/ G#m, 127bpm

Alex Niggemann – Orion (Original Mix) (06:36)

/ A, 119bpm

Third Son – Hypernormalisation (Original Mix) (05:45)

/ A#m, 124bpm

LPZ – In My Mind (Original Mix) (06:27)

/ D#m, 132bpm

Echonomist – Losing Less (Original Mix) (07:25)

/ C, 122bpm

Radeckt – Raven (Original Mix) (08:06)

/ A, 121bpm
Total Playtime: 01:06:02 min
Alex Niggemann had a vision to "launch a label that mirrors diversity" . Now, in 2018, his absorbing AEON imprint celebrates five years in the business. To mark this pivotal moment, he invites a succession of celebrated AEON family members to contribute to this impressive ten track release.

The album beings with TVA's Marechiaro . An ambient and melodic wonder that floats you into a dream-like state. Kincaid featuring Sinal provide a darker beat on Gibberish – creeping synths are complemented by a psychedelic guitar sample, whilst Trails Of Snails from Uriah Klapter creates a twisted and drone-like atmosphere. Omri Smadar takes the reigns next with his tribal drum-infused Drum Odyssey which leads into the bouncing kick of Speaking Minds & Amarcord's Dancing Under Bright Lights, taking you on a journey deep into space. Label head Alex Niggemann continues the cosmic journey with Orion – heady bass and glitchy beats are laced with a small, harmonic synth section. This flows perfectly into the synth-led, broken-beat vibe of Third Son's Hypernormalisation. The next offering comes from LPZ who continues with the broken-beat theme adding a crescendo of clashing cymbals on In My Mind . Echonomist delivers the penultimate track in the shape of Loosing Less a driving number with a racing and pulsating heartbeat. Radeckt closes the album on a high with Raven – a carefully crafted, playful slice of techno.