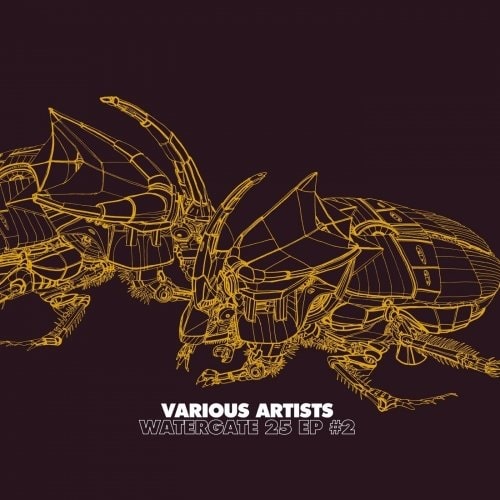 RELEASE: Watergate 25 EP #2
ARTIST(S): Aaaron, Adana Twins, Andre Hommen, BOg, Kintar, Human Machine, Kadosh, Yost Koen, Sascha Sibler, Daniel Bortz, Upercent
REMIXERS:
LABEL: Watergate Records
GENRE: Melodic House & Techno
RELEASED: 2018-12-10
BITRATE: 320Kbps
DOWNLOAD SIZE: 132.66 MB
TOTAL TRACKS 8
Aaaron – Muir (Original Mix) (07:20)

/ F#min, 122bpm

Adana Twins – Ocelotes (Original Mix) (06:01)

/ Cmin, 124bpm

Andre Hommen – Nowadays (Original Mix) (07:51)

/ Cmin, 123bpm

BOg, Kintar – Tribelune (Original Mix) (07:43)

/ A#maj, 120bpm

Human Machine – Gazebo (Original Mix) (06:53)

/ Cmaj, 123bpm

Kadosh, Yost Koen – Dunkellila (Original Mix) (07:07)

/ Amaj, 122bpm

Sascha Sibler, Daniel Bortz – Yuppie (Original Mix) (07:18)

/ Dmin, 124bpm

Upercent – La Lluita (Original Mix) (05:55)

/ Bmin, 118bpm
Total Playtime: 00:56:08 min
The time has come for the third and final release of exclusive cuts from the Adana Twins mix compilation. Kicking things off is Aaaron's 'Muir' where organic grooves lay the groundwork for ethereal melodies and sinister vocal calls before Adana Twins 'Ocelotes' picks up the pace as powerful percussives oppose robust sonic displays of emotion.

Following suit of the previous track, Andre Hommen steps up next and delivers a vigorous journey where an unrelenting arpeggio drives forward at high velocity creating a wild and impassioned ride before Daniel Bortz and Sascha Sibler's 'Yuppie' draws back the intensity level to deeper, dub infused territories where groove is paramount.

'Gazebo' from Human Machine picks up the energy level once again as hi pace drums and rapid fire melodies culminate in a fever pitch of dance floor antics before Kadosh & Yost Koen's 'Dunkellila' dives back into celestial territories as a ghostly lead winds eerily into oblivion.

Rounding out the end of the release is Kintar & BOg's 'Tribelune' where melodic percussion and lush sonics traverse a path deep into emotional sector's before Upercent's 'La Lluita' finalizes the release with an exquisite array of sonics laid over an engaging broken beat rhythm resulting in a lullaby-esque dreamscape of gorgeous harmonies.

And for the vinyl connoisseurs Aaaron, Adana Twins, Human Machine, and André Hommen will be available via vinyl while the rest will be digital only. Enjoy!