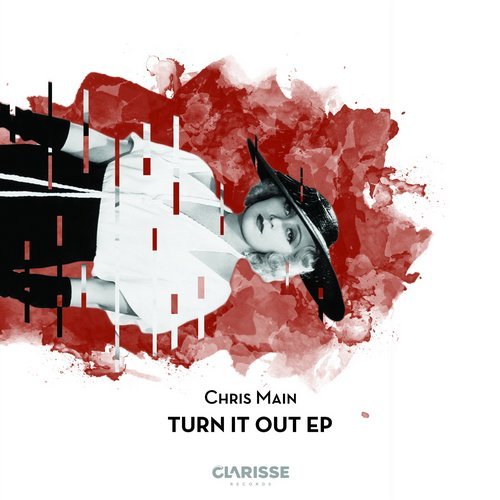 RELEASE: Turn It out EP
ARTIST(S): Chris Main
REMIXERS:
LABEL: Clarisse Records, 4056813124507
GENRE: Tech House
RELEASED: 2019-02-22
BITRATE: 320Kbps
DOWNLOAD SIZE: 29.71 MB
TOTAL TRACKS 2
Chris Main – Turn It Out (Original Mix) (06:27)

/ Dmin, 124bpm

Chris Main – I Got the Feeling (Original Mix) (06:27)

/ Amin, 124bpm
Total Playtime: 00:12:54 min

Both a student and a scholar of how to set a dancefloor in motion, Chris Main is the man for Clarisse's 76th outing and second shot of 2019. Brought up by the beat of Barcelona nightclubs and currently a teacher of electronic music production at Plastic, the prestigious Pioneer-affiliated academy for DJs and producers, Main has majored on Glasgow Underground, Go Deeva and Deeperfect, and earned distinction within the Beatport top 100. The impact of these tracks? Just the basics­ – to turn you on, make you scream, make you shout…
There's no doubt that Main will 'Turn It Out', a certain je ne sais quoi – or rather, an 'ooh la la' – soaking into a deep house train bound to get boiler rooms steaming, inviting B-boys to join the party and given volume by growling bass circles underneath. The track's attention to breakdowns provides the perfect hands up-to-heads down ratio, and vice versa, as the infectious vocal sample gets to work on the chugging, rattling funk.
A little bit brisker and a little bit bouncier, 'I Got the Feeling' is the A-side's soul brother hitting the sweet spot to a tee. Main makes moves to become the hardest working man in showbusiness, shuffling hard to sustained stretches of tribal-rivalling percussion that can't stop won't stop like he has a whole squad of drummers double dutching, before getting his head up to horn blasts that release the pressure. Clarisse's Main course will keep you coming back for more.