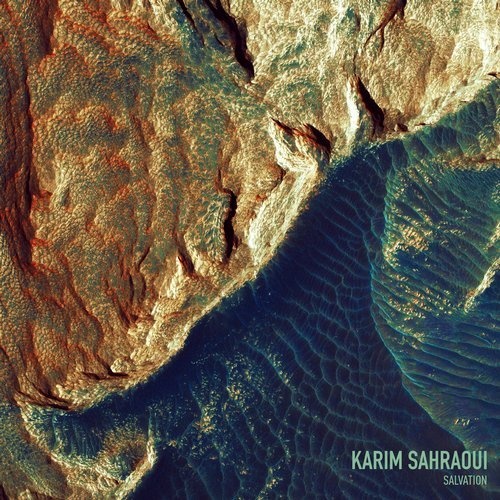 RELEASE: Salvation
ARTIST(S): Karim Sahraoui
REMIXERS:
LABEL: Connaisseur Recordings / CNS099
GENRE: AIFF, Melodic House & Techno
RELEASED: 2019-03-18
AVAILABLE FORMAT: 320Kbps + AIFF
DOWNLOAD SIZE: (45.41 MB MP3)
TOTAL TRACKS 3
Karim Sahraoui – Salvation (Original Mix) (07:25)

/ D#m, 126bpm

Karim Sahraoui – The Son Of Man (Original Mix) (07:09)

/ D#m, 127bpm

Karim Sahraoui – Baptism (Original Mix) (05:08)

/ A#, 127bpm
Total Playtime: 00:19:42 min

Release date: 18.03.2019 (Beatport & Spotify) / 01.04.2019 (all other stores)
Pre-order the release: bit.ly/cns099_BP
Although France has an impressive history of electronic music, it probably is not the first place that comes to mind when you think of Detroit sound made in Europe. While there are many acts who have mastered the art of creating an authentic Detroit feeling in the Netherlands for example, the French people have preferred to focus on other directions in the world of electronic music, quite obviously apart from the master Laurent Garnier, who has always sympathized with the hometown of Techno.
There is however another artist, who has been doing his thing for many years with releases on legendary labels like R&S, Transmat, Ovum, Delsin, Cocoon, Compost and many others. We have been personal fans since his early days, and have always appreciated his style.
In 2017 he made an Of Norway remix for us, which turned out to be his most successful track on Spotify, so we were more than delighted when he prepared a demo for us last year. The aforementioned artist is Karim Sahraoui, formerly and also known as Djinxx or Soul Monkey.
The Frenchman, who now lives in Asia, delivers three wonderful yet unexpected tracks for Connaisseur. Each track carries a certain dreaminess beneath its melodic still raw surface, each built around a hollow and driving bass line that consequently gives the hypnotic chords enough room to unfurl it's machine magic and make that robotic heart beat. This musical homage to techno's birthplace is surely for connaisseurs.