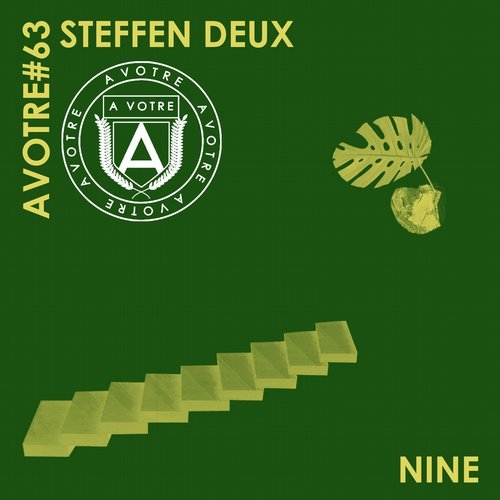 RELEASE: Nine
ARTIST(S): Steffen Deux
REMIXERS: Fabe (Ger)
LABEL: AVOTRE, AVOTRE063
GENRE: Tech House
RELEASED: 2019-04-19
BITRATE: 320Kbps
DOWNLOAD SIZE: 48.73 MB
TOTAL TRACKS 3
Steffen Deux – Nine (Original Mix) (06:41)

/ Bmin, 125bpm

Steffen Deux – Nine (Fabe) (Ger) Remix) (07:26)

/ Amin, 126bpm

Steffen Deux – Miles (Original Mix) (07:06)

/ Gmin, 124bpm
Total Playtime: 00:21:13 min
Santé's Avotre label continues to lead from the front with a brand new EP from key Mannheim player Steffen Deux featuring a fine remix from Fabe. The German artist has established his forward thinking sounds with releases almost exclusively on 8Bit Records, and this three track label debut shows how he is continually evolving.
Opener Miles is a busy and bristling cut with tightly programmed drums and scattered toms. The punchy bass gets you on your toes and the pressure builds through edgy synths and muffled vocals. It's a high tempo track to real bring some freaky energy to the floor.
The excellent Nine is then a deeper track with well crafted and warm synths smeared over super slick drums. Once again driving forward on a cool vibe, its a vital bit of club ready house.
Closing out the EP is Fabe, a fellow Mannheim artist and one who reworks Nine into a brilliantly off-kilter tune with gurgling bass, wonky drums and hits and the sort of playful energy that will get hands in the air.
This is a standout EP once more from all concerned.