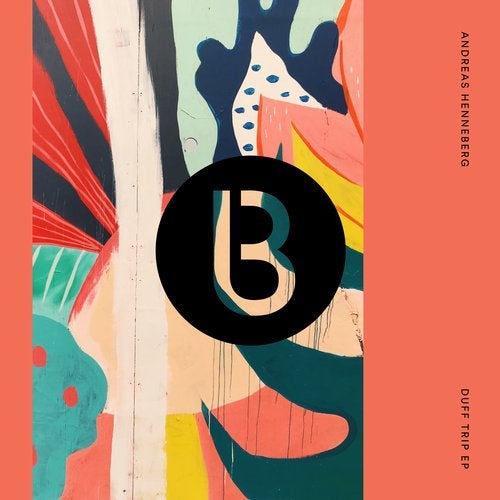 RELEASE: Duff Trip EP
ARTIST(S): Andreas Henneberg
REMIXERS:
LABEL: Bedrock Records, BEDDIGI143
GENRE: Progressive House
RELEASED: 2019-06-17
BITRATE: 320Kbps
DOWNLOAD SIZE: 92.08 MB
TOTAL TRACKS 6
Andreas Henneberg – Duff Trip (Original Mix) (06:57)

/ G♯min, 125bpm

Andreas Henneberg – When The X Drops (Original Mix) (06:19)

/ D♯maj, 123bpm

Andreas Henneberg – Vilnius (Original Mix) (06:01)

/ A♯min, 123bpm

Andreas Henneberg – Equal To Each Other (Original Mix) (07:16)

/ Amaj, 124bpm

Andreas Henneberg – AHAP (Original Mix) (07:19)

/ Amin, 123bpm

Andreas Henneberg – Nomades (Original Mix) (06:11)

/ Dmaj, 125bpm
Total Playtime: 00:40:03 min
Bedrock is proud to welcome the supremely talented Andreas Henneberg to the label and showcase his magnificent debut 6-track Duff Trip EP.
Born in Berlin and still living, loving & working in that beautiful pulsating city, Andreas has been working industriously behind the scenes since the mid 90s as a producer, label owner, mastering-engineer and (of course) as a DJ and live-performer. Stylistically, Andreas is located somewhere between Techno, Minimal and House, simply because he is constantly blurring restrictive genre boundaries and defying expectations. He has a sonic fingerprint that is easily recognisable yet hard to define, exploring unfamiliar sounds in unique new ways.
The jittery explosive tension of Duff Trip opens proceedings, swiftly followed by the low-slung, heavyweight percussive workout of When The X Drops, complete with deliciously dynamic analogue motifs. With Vilnius, Andreas gets his funk on, teasing out yet another hip-swinging analogue monster, whilst the initial sparse stomp of Equal To Each builds to towering, spine tingling peaks throughout. This delightful rollercoaster ride through the musical mind of Andreas Henneberg continues with
more peaky percussion in the form of AHAP, before a stripped-back finale Techno skank, titled Nomades, brings this exceptional audio adventure to a suitably fabulous conclusion.
Andreas Hennebergs vast number of productions, publications and releases are the result of more than 20 years studio and label experience. The founder of SNOE and Cascandy, as well as part of The Glitz and Hennon, you can find Andreas releasing on the likes of Voltage Musique, Katermukke, Get Physical, AREAL, Desert Hearts, Parquet, Heinz Music and Systematic. It all started for him at seminal clubs like Tresor and at the very first Berghain/Panoramabar, so his sense of history and class as a DJ is unrivalled.
With his critically acclaimed philharmonic live concert concept called Synth Happens (see view link below) Andreas has gained attention worldwide, proving himself yet again as a genre transcending and multifaceted musician capable of blending styles in an innovative fashion. Whichever project he puts his name to it comes from a place of deep understanding and appreciation that too few producers have in the modern age.