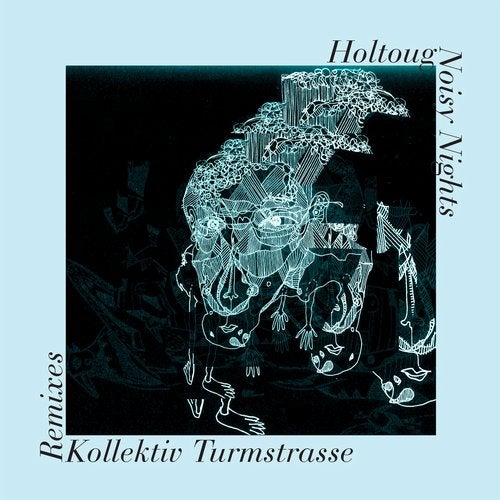 RELEASE: Noisy Nights: Kollektiv Turmstrasse Remixes
ARTIST(S): Holtoug, Soho Rezanejad
REMIXERS: Kollektiv Turmstrasse
LABEL: Connaisseur Recordings / CNS102
GENRE: LOSSLESS, Melodic House & Techno
RELEASED: 2019-06-21
AVAILABLE FORMAT: 320Kbps (+FLAC)
DOWNLOAD SIZE: (35.36 MB MP3)
TOTAL TRACKS 2
Holtoug, Soho Rezanejad – Noisy Nights (Kollektiv Turmstrasse's Breaks Treatment) (08:28)

/ Dmin, 122bpm

Holtoug, Soho Rezanejad – Noisy Nights (Kollektiv Turmstrasse's Bleeps & Piano Version) (06:55)

/ D♯maj, 115bpm
Total Playtime: 00:15:23 min
Halleluja! Kollektiv Turmstrasse is back on Connaisseur and let us tell you: the boys delivered big time.
But let's start from the beginning: Holtoug is a gifted Danish producer whom we worked with a couple of years ago and who released some absolutely tasteful tunes with us. Shortly before having debuted on Connaisseur, he released the track "Noisy Night" on the small Danish indie-label Fake Diamond. We have always loved this track and have known about its potential since back in the days, which is why we had agreed on a possible re-release a few years ago already and also released a more clubbish remix by Holtoug himself on one of our summer various artist releases.
We felt that this track is genuine remix material for Kollektiv Turmstrasse and we were not wrong with this assumption. The result: Two remixes, two directions, celebrating different scenarios and moods, both surprising and treating the wonderful vocals with full respect. Kollektiv Turmstrasse currently doesn't release much, but whatever they touch turns into something magical. We couldn't be happier about this release.