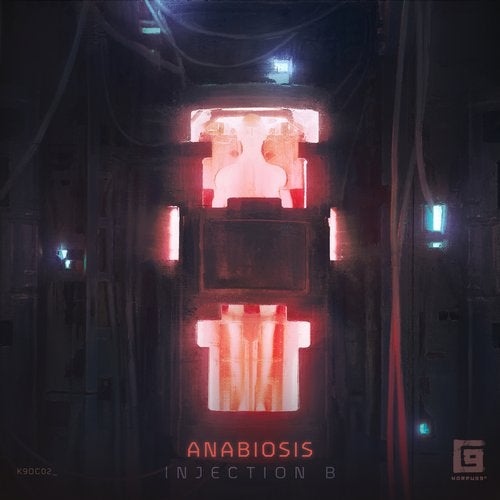 RELEASE: Anabiosis: Injection B
ARTIST(S): Dario Sorano, Hanubis, Joy Fagnani, David Temessi, Soren Aalberg
REMIXERS:
LABEL: Korpus 9, K9DC02
GENRE: Techno
RELEASED: 2019-06-21
BITRATE: 320Kbps
DOWNLOAD SIZE: 58.98 MB
TOTAL TRACKS 4
Dario Sorano – Just One Gate (Original Mix) (06:27)

/ Amin, 130bpm

Hanubis – Frozen Mountain (Original Mix) (06:34)

/ Gmaj, 133bpm

Soren Aalberg – In Lights (Original Mix) (05:57)

/ Amaj, 130bpm

Joy Fagnani, David Temessi – Rave Within (Original Mix) (06:42)

/ Dmin, 134bpm
Total Playtime: 00:25:40 min
Leading sci-fi techno label Korpus 9 returns with a fresh new selection of tunes from five vital artists. Each one comes correct and helps to further solidify the reputation of this essential label.
Dario Sorano kicks off with the deep techno of Just One Gate. It thumps along with icy hi hats for company before a majestic melody line circles above and takes you to the heavens. Frozen Mountain from heavens is another stomper designed for raw warehouse spaces with its heavy, four to the floor kicks and a lead synth that encourages your mind to lose itself in the stars. It is followed by the cinematic In Lights from Soren Aalberg who pairs chunky kicks with synth futurism and a sci-fi sense of narrative. David Temessi and Joy Fragnani then link for the brain frying dark techno of Rave Within, which has searing synths and relentless drums overlaid with freaky vocal sounds. It's monstrous techno that takes no prisoners.
All four of these cuts will leave a real impression on all who hear them.