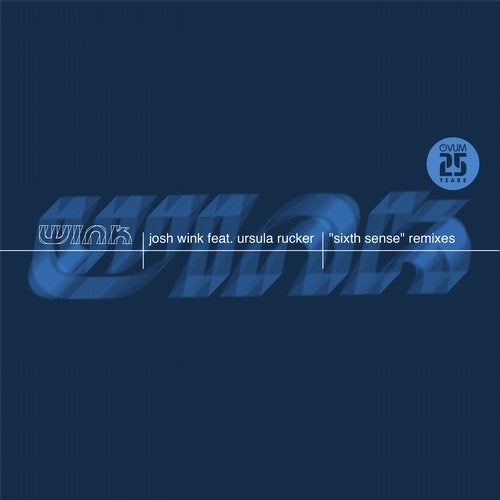 RELEASE: Sixth Sense Remixes
ARTIST(S): Josh Wink, Ursula Rucker
REMIXERS: Louie Vega, Shlomi Aber
LABEL: Ovum Recordings, OVM307
GENRE: Afro House
RELEASED: 2019-08-09
BITRATE: 320Kbps
DOWNLOAD SIZE: 71.60 MB
TOTAL TRACKS 5
Josh Wink, Ursula Rucker – Sixth Sense (Louie Vega Remix) (06:37)

/ A♯maj, 127bpm

Josh Wink, Ursula Rucker – Sixth Sense (Shlomi Aber Remix) (06:25)

/ Amin, 130bpm

Josh Wink, Ursula Rucker – Sixth Sense (Louie Vega Jump Dub) (05:50)

/ Amin, 127bpm

Josh Wink, Ursula Rucker – Sixth Sense (Louie Vega Instrumental) (06:37)

/ A♯maj, 127bpm

Josh Wink, Ursula Rucker – Sixth Sense (Shlomi Aber's Hidden The Dark Mix) (05:44)

/ C♯min, 129bpm
Total Playtime: 00:31:13 min
You know what gravity is, right? That force that keeps our two feet, face, back, ass, ears, knees on the ground. That force that ensures that even after 25 years Ovum can still pull out serious surprises, join more dots beyond the dots and welcome true legends to the label for their debut.
Celebrating 22 years of Josh Wink's cult acid classic "Sixth Sense" they've invited old friend Shlomi Aber and a bonafide Master At Work, Louie Vega for a set of remarkable updates. Celebrating his first Ovum appearance, Louie takes the lead with a whole menu of mixes that provide total mix creativity. The lead mix hits with that essential New York swing. Stripped back to its naked form, the drums bump your hips and shoulders into submission while a rubber ball bassline and Ursula Ruckers signature spoken word lock you down. A complete flip on the paranoid, pacey original, it's Louie Vega at his very best and most dancefloor-focused.
Vega's remixes are joined by two equally alluring twists from long-time mate Shlomi Aber. His first is a pumping, uptempo techno twist that nods to the original while his Hidden In The Dark offers a much darker twist. Bare to the broken beat bones, it's a trippy escapade into much shadier corners of Shlomi's sound. Restrained, tense and cavernous; perfect for Ursulas vocal to totally hypnotise and pull us back down to earth. Extra sensory business this summer, these aren't remixes — they're whole new chapters.
Huge Support From: Peggy Gou, Adam Beyer, John Digweed, Jamie Jones, Paco Osuna, Laurent Garnier, Dixon, Len Faki, and more.