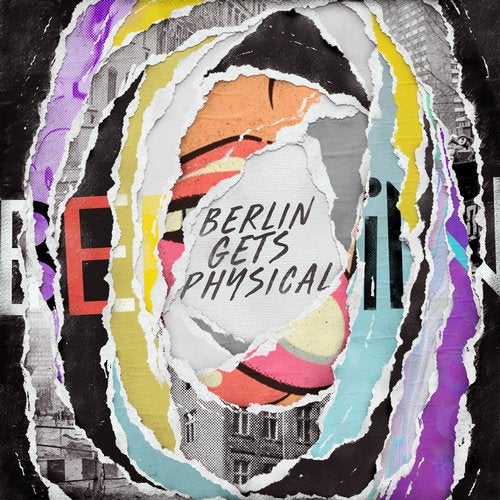 RELEASE: Berlin Gets Physical, Vol. 1
ARTIST(S): Baaz, Christoph Linke, Etur Usheo, Fabian Dikof, Monomood, Nils Twachtmann, Pawas, Reno Wurzbacher, Rosa, ROSA, Roman Lindau, Sander Bohlen, Sascha Rydell, Sawlin, Thabo Getsome, Theo, KLP
REMIXERS:
LABEL: Get Physical Music / GPMCD218
GENRE: Lossless, Deep House
RELEASED: 2019-08-23
AVAILABLE FORMAT: 320Kbps + FLAC
DOWNLOAD SIZE: (214.07 MB MP3)
TOTAL TRACKS 14
Christoph Linke – Shifted (Original Mix) (07:14)

/ C♯min, 123bpm

Theo, KLP – Night Walk in Görli feat. Théo (Original Mix) (06:00)

/ Cmin, 120bpm

Reno Wurzbacher – I've Learned from You (Original Mix) (08:00)

/ Fmin, 123bpm

Etur Usheo – Get On (Original Mix) (05:34)

/ Amin, 121bpm

Sander Bohlen – Granada (Original Mix) (04:13)

/ Amin, 125bpm

Baaz – Ancestors Fun (Original Mix) (06:59)

/ Dmin, 126bpm

Nils Twachtmann – People Talk (Original Mix) (07:16)

/ Dmin, 120bpm

Thabo Getsome – Third Culture (Original Mix) (06:22)

/ Amin, 122bpm

Fabian Dikof – Kaskade (Original Mix) (06:49)

/ A♯min, 121bpm

Pawas – Jiya (Original Mix) (08:35)

/ Emin, 117bpm

Roman Lindau, Rosa, Sascha Rydell, ROSA, Roman Lindau, Sascha Rydell – First Sequence (Original Mix) (05:20)

/ D♯min, 126bpm

Sawlin – Industrial Orange (Original Mix) (08:55)

/ A♯maj, 122bpm

Sascha Rydell – SR80 (Original Mix) (06:18)

/ Bmin, 127bpm

Monomood – Madeworse (Original Mix) (04:58)

/ Amin, 123bpm
Total Playtime: 01:32:33 min

At the end of August, Get Physical will release the album, 'Berlin Gets Physical Vol. 1' compiled by Reno Wurzbacher and featuring an array of underground artists from the pivotal city.
In recent years the legendary Get Physical label has cast its eye around the globe, offering a window into the local music scenes of South Africa, Indian, Brazil and more. Now the imprint sets its sights on home turf with a compilation that explores the sounds of a city that has had an immeasurable influence on dance music.
Album compiler Reno Wurzbacher is a key part of the Berlin scene and has been for years. His own originals have come on labels like Colombage and Step and explore emotive deep house sounds. Two of them feature on a standalone single at the start of August, while one of them 'I've Learned From You' – a cultured cut with sombre moods – features here.
The rest of the sublime selections are similarly on point and draw on a rich array of talent from the house mecca that is Berlin. The likes of Christoph Linke's 'Shifted' and KLP feat. Théo's 'Nightwalk In Görli' make for a classy opening sequence that features propulsive deep house and melancholic pianos with plenty of dub undercurrents.
Mainstays of the deeper end of the Berlin spectrum like Office boss Baaz, Delsin associate Sawlin and key techno figure Sascha Rydell explore hypnotic late night sounds that are economical yet evocative. Get Physical family member Thabo Getsome brings plenty of introspective but rolling house warmth, and Pawas shows off his sensitive piano playing skills with the majestic chords and keys of his seductive 'Jiya' amongst an array of other golden tracks.
This is a golden collection of contemporary deep house that also plays out as a superbly paced and balanced mix in its own right.