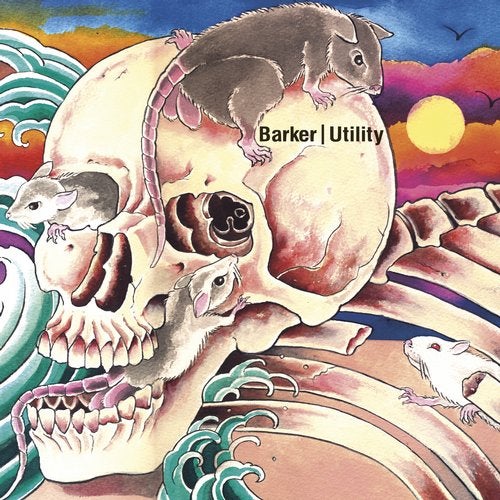 RELEASE: Utility
ARTIST(S): Barker
REMIXERS:
LABEL: Ostgut Ton, OSTGUTCD46D
GENRE: Electronica / Downtempo
RELEASED: 2019-09-06
BITRATE: 320Kbps
DOWNLOAD SIZE: 100.86 MB
TOTAL TRACKS 9
Barker – Paradise Engineering (Original Mix) (04:09)

/ Bmin, 130bpm

Barker – Posmean (Original Mix) (03:54)

/ Amin, 92bpm

Barker – Experience Machines (Original Mix) (03:40)

/ Cmaj, 130bpm

Barker – Gradients Of Bliss (Original Mix) (05:29)

/ Cmin, 125bpm

Barker – Hedonic Treadmill (Original Mix) (04:10)

/ A♯min, 135bpm

Barker – Models Of Wellbeing (Original Mix) (06:04)

/ Amin, 145bpm

Barker – Utility (Original Mix) (04:31)

/ Bmin, 70bpm

Barker – Wireheading (Original Mix) (02:20)

/ D♯min, 111bpm

Barker – Die-Hards Of The Darwinian Order (Original Mix) (09:08)

/ Emaj, 130bpm
Total Playtime: 00:43:25 min

On his debut solo LP 'Utility', Barker [@voltek] turns his focus toward melding experimentation and dancefloor pragmatism with the psychology behind the musical decision making process.
'Utility' is a playful but non-ironic musical approach to a whole spectrum of utilitarian and transhumanist ideas: from models for quantifying pleasure and "gradients of bliss" to abolishing suffering for sentient beings (not just people) through the ethical use of drugs and nanotechnology. Over nine tracks, Barker's vision ebbs and flows through waves of deeply psychedelic musical vignettes; free-floating and futuristic melodies and rhythms as targeted brain stimulation.