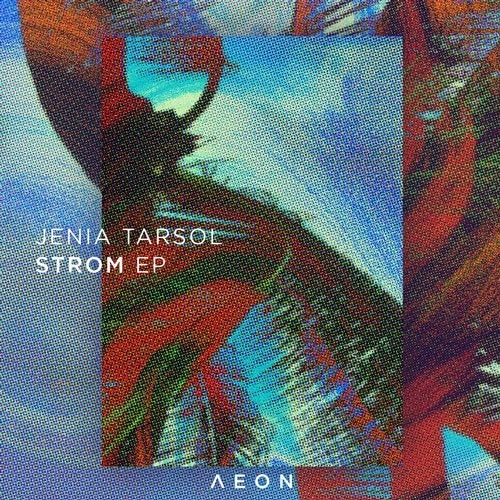 RELEASE: Strom EP
ARTIST(S): Jenia Tarsol, Ozart
REMIXERS: Panthera Krause, Uriah Klapter
LABEL: Aeon / AEON041
GENRE: AIFF, Indie Dance / Nu Disco
RELEASED: 2019-09-20
AVAILABLE FORMAT: 320Kbps +AIFF
DOWNLOAD SIZE:63.70 MB
TOTAL TRACKS 4
Jenia Tarsol, Ozart – Strom (feat. Ozart) (Original Mix) (06:34)

/ D#, 123bpm

Jenia Tarsol, Ozart – Strom (feat. Ozart) (Uriah Klapter Remix) (07:41)

/ D#, 121bpm

Jenia Tarsol – Nosisi (Original Mix) (06:31)

/ F#, 120bpm

Jenia Tarsol – Nosisi (Panthera Krause Remix) (06:47)

/ C#m, 123bpm
Total Playtime: 00:27:33 min

AEON has been in musical rude health of late, with Speaking Minds, Amarcord, Lauer, Fort Romeau, Moscoman, Kincaid, Joris Beismans and label boss Alex Niggemann all bringing the heat. Now, continuing the high level of quality, up steps Israeli man of the moment Jenia Tarsol with two classy Italo influenced cuts on his 'Strom EP'.
The title track, 'Strom' is a playful workout, featuring hypnotic low-end organs over a simple but irresistible groove which draws you in before a high-end organ motif adds a real element of light heartedness to the track with a melody that's sure to get stuck in your head and bring a smile to all but the most chin stroking clientele.
'Nosisi' is a more serious affair but still retains Tarsol's trademark drum programming and a dance floor friendly vibe. Hooky disco influenced Guitars are the order of the day here, used to subtle but devastating effect before whispered vocals add an etherial edge to the soundscape. Remix duties are fulfilled on this EP by Panthera Krause and Uriah Klapter. Krause leans yet more on disco flavours with his take on Nosisi, with a Moroder-like baseline locking the listener in early before a powerfully atmospheric breakdown delivers the 'spine tingle' moment. Klapter takes Strom down a more menacing path with industrial percussion elements dominating, before a driving baseline picks up the pace and the low- end organ makes its self known. 5am vibes a plenty on this moody groover.
All in all another stunning package from the in-form German label.
AEON take over Oosterbar in Amsterdam on October 19 for an ADE Special with Alex Niggemann, Fort Romeau, Jenia Tarsol, Speaking Minds and Kincaid.