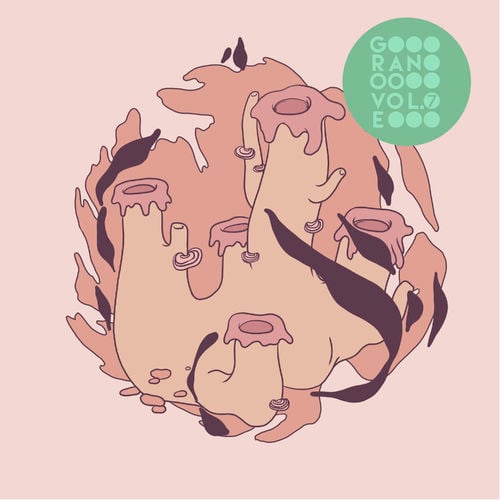 RELEASE: Ran Groove, Vol. 7
ARTIST(S): Another Van, Chen Ku, DeMone, Diamond Lil, DJ Tayta, Hesiod Leo, Hielektromen, IPeiqi, J.R.G., JaCat, Laughing Ears, LDning, Linbo3
REMIXERS:
LABEL: Ran Groove /
GENRE: LOSSLESS, Electronica / Downtempo
RELEASED: 2019-09-20
AVAILABLE FORMAT: 320Kbps +FLAC
DOWNLOAD SIZE: 171.44 MB
TOTAL TRACKS 13
DJ Tayta – Congotronix (04:53)

/ , bpm

Chen Ku – 镜 (06:26)

/ , bpm

Laughing Ears – Film Noir (05:39)

/ , bpm

Another Van – 延安西路静悄悄 (05:52)

/ , bpm

Linbo_3 – Night Time (06:14)

/ , bpm

LD_ning – 1ost Woods (05:53)

/ , bpm

JaCat – Current (06:30)

/ , bpm

J.R.G. – Ringaling (05:36)

/ , bpm

Hesiod Leo – Hope (06:40)

/ , bpm

IPeiqi – 零点航班 (05:31)

/ , bpm

Hielektromen – Holiday (04:03)

/ , bpm

Diamond Lil – Unrepentant (05:40)

/ , bpm

DeMone – Sunday Ending (05:37)

/ , bpm
Total Playtime: 01:14:34 min

After one year's preparation and careful selection, Beijing label Ran Music's most anticipated compilation series Ran Groove is going to release its 7th volume, which includes tracks from 13 House/Techno producers all around mainland China, each with their own distinctive sound signature. We want to showcase the freshest and youngest underground sound in the country to all dance music fans who've been following us through this compilation.
For Ran Groove Vol.7, besides all familiar-with Ran Groove label head Another Van, we have two talented female producers Laughing Ears and Diamond Lil, both active in Shanghai. Then it's our old friends: Beijing local hardware live act group Hielektromen and its brain Demone, the California-born keyboard master J.R.G. who has recently relocated in Shanghai, Jacat who's from southern China and has made frequent appearances in our former compilations. Continuing on is South American electronic music producer DJ Tayta who's based in Shenzhen now followed by the anonymous high school bedroom deep house producer IPeiqi. And again we have some new names to present that are worth paying attention to in the future: Linbo_3 who returned to the motherland from Toronto, and who also used to be the lead singer of a death metal band, now making the transition to being a techno producer. Then its the backbone of Xiamen's local underground dance music scene CHEN KU, Hesiod Leo who represents the house sound of Da Lian city. Last but not least, LD_ning, a young sound design artist who just graduated from the Shanghai Conservatory of Music.
From the psychedelic west-coast vibe to the deep minimalist German aesthetics. From the forever lasting acid bass line to chaotic poly-rhythmic tribal percussion, Ran Groove Vol.7 aims to be as diverse as possible under an united genre frame, exploring greater possibilities to merge other music styles based on the immortal 4/4 kick, this is the "House Music" that we all love!