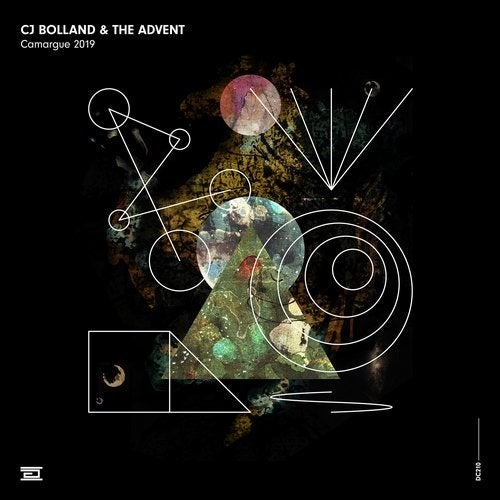 RELEASE: Camargue 2019
ARTIST(S): Adam Beyer, Layton Giordani, Enrico Sangiuliano, Keith Carnal, The Advent, CJ Bolland, Maceo Plex
REMIXERS:
LABEL: Drumcode / DC210
GENRE: AIFF, Techno
RELEASED: 2019-09-02
AVAILABLE FORMAT: 320Kbps + AIFF
DOWNLOAD SIZE: (99.46 MB MP3)
TOTAL TRACKS 6
The Advent, CJ Bolland – Camargue 2019 (Original Mix) (06:58)

/ Cm, 130bpm

The Advent, CJ Bolland, Maceo Plex – Camargue 2019 (Maceo Plex Remix) (06:34)

/ Cm, 128bpm

The Advent, CJ Bolland, Enrico Sangiuliano – Camargue 2019 (Enrico Sangiuliano Remix) (08:15)

/ Cm, 130bpm

Adam Beyer, The Advent, CJ Bolland, Layton Giordani – Camargue 2019 (Adam Beyer & Layton Giordani Remix) (07:15)

/ Gm, 130bpm

The Advent, CJ Bolland, Keith Carnal – Camargue 2019 (Keith Carnal Remix) (08:05)

/ F#, 135bpm

The Advent, CJ Bolland – Camargue 2019 (The Advent Remix) (06:14)

/ D#, 131bpm
Total Playtime: 00:43:21 min
'Camargue' gets a fresh treatment on Drumcode, as a handful of techno's finest give new life to an R&S classic.
Coming from the studio of CJ Bolland and Portuguese journeyman The Advent, the track was born out of a golden age of Belgium dance music and first released in 1992. It stands as one of the most treasured pieces of vinyl in Adam Beyer's collection and this six-part compilation of remixes and remakes marks a highpoint in Drumcode's history.
The package consists of a punchy pin-sharp 2019 version of the original, as CJ Bolland and The Advent polish the edges of their time-honoured rave favourite. Maceo Plex makes his return to DC after 2014's 'Conjure Dreams' and his is a bustling industrial take, with distorted vox that gives way to sheaths of stirring melody, before the spine-tingling chords enter the fore and the cut drops into broken beats. Vintage Maceo. Enrico Sangiuliano delivers a trademark cosmic rework underlined by tribal bass stabs and twisted synth lines to accompany the famous riff. It's an outstanding remake that's already a big summer favourite for the Drumcode crew. Adam Beyer and Layton Giordani team up with their own groove-injected, future-focused adaption, all the while never losing sight of the misty-eyed spirit of the original. In contrast to the peak-time prowess of the other respective versions, rising Dutch talent Keith Carnal moulds a liquid smooth interpretation heavy on hypnosis and sparse drums. The Advent rounds out the package with his own fresh version, a whip-smart cut that chops and changes between pounding drums, dreamy synth interludes and warbled effects.
"Camargue is one of my favourite tracks of all-time and has been part of my life for 25 years. To put it out on Drumcode with fresh remixes is a dream come true." – Adam Beyer