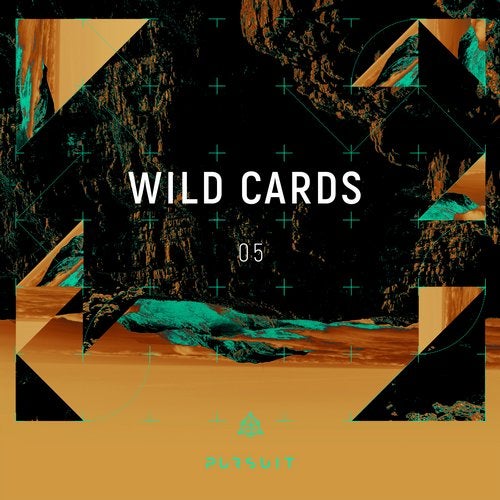 RELEASE: Wild Cards 05
ARTIST(S): Black Odyssey, Cachette, Filthy Kid, Globurst, Lluis Ribalta, Rob Hes, LAAT
REMIXERS:
LABEL: Pursuit, PRST021
GENRE: Melodic House & Techno
RELEASED: 2019-08-23
BITRATE: 320Kbps
DOWNLOAD SIZE: 102.99 MB
TOTAL TRACKS 6
Rob Hes, LAAT – Ends Of (Original Mix) (07:26)

/ Bmin, 127bpm

Filthy Kid – Rotten (Original Mix) (06:44)

/ Fmaj, 126bpm

Lluis Ribalta – Night Shift (Original Mix) (07:38)

/ Dmaj, 128bpm

Black Odyssey – Cosmo (Original Mix) (07:45)

/ Cmin, 125bpm

Globurst – Aeronaut (Original Mix) (08:08)

/ F♯min, 128bpm

Cachette – Absolut (Original Mix) (07:04)

/ F♯min, 127bpm
Total Playtime: 00:44:45 min
With the sunrays heating up and the dark clubs making way for that annual slew of mesmerizing festivals, Pursuit brings again the newest installment of Wild Cards.
Kicking things of are frequent collaborators Rob Hes and LAAT, this time delivering a summer anthem, ideal for those sweaty days engulfed in sunrays. Ends Of is a melodic endeavor fully embracing analog warmth, real instruments and a hypnotizing vocal. A firm favourite in the sets of both LAAT and Rob Hes.
For the additional roster, Rob Hes has sought out once again a stable of highly talented producers all bound for the limelight. Filthy Kid delivers a stomper we wouldn't be surprised to see on the festival circuit this summer. Lluis Ribalta brings one spellbinding syncopated lead combines with haunting vocals, surely peak time material. Black Odyssey returns once again to Pursuit, this time with Cosmo, a melodic affair like no other. Globurst making a name for himself with Aeronaut, the perfect debut on Pursuit. And on closing duties Cachette, with an out of the box ever increasing LFO extravaganza. Again a roster worthy of Pursuit' seal of Wild Cards.