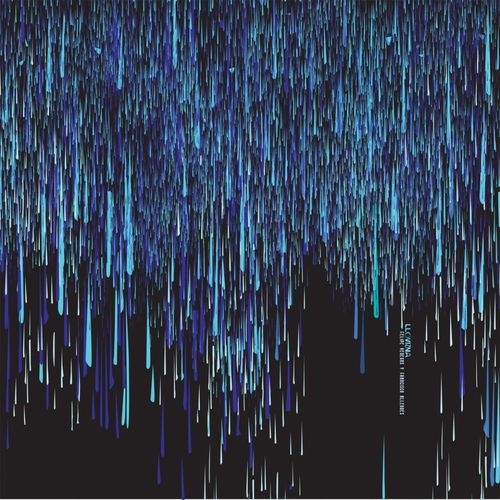 RELEASE: Llovizna
ARTIST(S): Felipe Venegas, Francisco Allendes
REMIXERS:
LABEL: Cadenza records / CAD121
GENRE: LOSSLESS, Tech House
RELEASED: 2009-09-09
AVAILABLE FORMAT: 320Kbps +FLAC
DOWNLOAD SIZE: 85.61 MB
TOTAL TRACKS 3
Felipe Venegas, Francisco Allendes – Llovizna (11:39)

/ , 126bpm

Felipe Venegas, Francisco Allendes – Parrot Plot (08:40)

/ , bpm

Felipe Venegas, Francisco Allendes – Los Navegantes (16:57)

/ , 105bpm
Total Playtime: 00:37:16 min
The marvellous Chilean blooded "Llovizna", produced by the talented Felipe Venegas & Francisco Allendes was originally released in 2009 on Cadenza 40th vinyl release. We are delighted to celebrate the 10th anniversary of its publication with a crisp remix by the mighty Luciano and a rework hot off the press by its original writers. Furthermore, there will be another heavyweight remixer,a big surprise and an appreciated comeback: Loco Dice need no introduction, and his remix of this Cadenza classic leaves us speechless. A magnificent bond of the original latin vibes and astonishing peak-time sound manipulation with a relentless pace. The remixes and the rework will be released both on a vinyl E.P. and in digital format.
"Llovizna" is a track with an indissoluble bound with Cadenza's South America roots, a bound perpetually fortified by the origin of many of the artists involved with the label, and by the choice to host amazing massive events in Chile and in the rest of the continent. A funky bass line and full- bodied reverberating jazz drums make out Luciano's bubbly and shiny remix. The cutting edge climactic sequencing of its synthesisers and the seasoned use of percussive breaks and fills exalt the emotional interlude of the folkloric female Latin chant, just before a fully fledged dancefloor oriented restart.
The rework delivered by Felipe and Francisco starts off banging with a resolved bass drum, rattling shakers and fierce hi-hats. Subtle melodies slowly raise from its minimalistic framework revealing in advance all the sweetness of its Andean singing. A majestic rework, which resonates far beyond from a dj tool aftertaste.