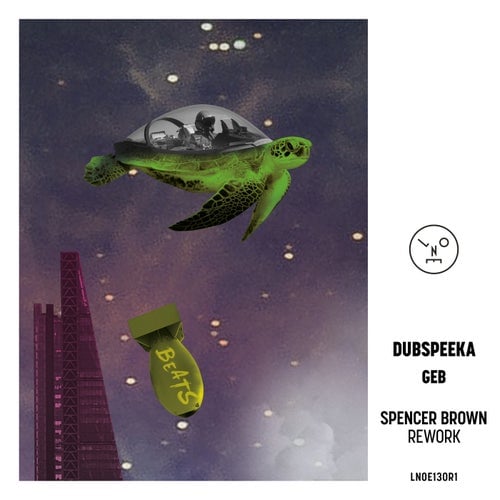 RELEASE: Geb (Spencer Brown Rework)
ARTIST(S): Spencer Brown, dubspeeka
REMIXERS:
LABEL: Last Night On Earth | 573600
GENRE: LOSSLESS, Electronica
RELEASED: 2021-02-26
AVAILABLE FORMAT: 741Kbps/FLAC
DOWNLOAD SIZE: 57.42 MB
TOTAL TRACKS 2
dubspeeka – Geb (04:00)

key, bpm161

Spencer Brown, dubspeeka – Geb (Spencer Brown Rework) (06:38)

key, bpm123
Total Playtime: 00:10:38 min
This is the first installment around dubspeeka's ambient album 'Valley of The Kings' to be released on March 19th. dubspeeka has been releasing on the label for years and we're really excited to present his first album on LNOE. The project kicks off with a single of the album including a deep rework by the young and highly acclaimed producer Spencer Brown.
The single 'Geb' certainly sets the tone for an exploration of the inner realms, taking you to a deep place and holding the attention with a captivating storyline. While the most of the world is closed off it gives the listener a chance to look inward.
The Spencer Brown rework takes a dancefloor approach to the themes outlined by dubspeeka, and proves to be right up his ally. The result is a deep and engaging 'four to the floor' track, which is sure to keep the mood right where you need it to be.
Spencer comments; "I've been a huge fan of both Last Night on Earth and dubspeeka since I was at university getting into this realm of dance music. When the opportunity arose to do a remix off of dubspeeka's beautiful new album, I fell in love with the plucks on 'Geb.' I created a syncopated club edit centered around the mangled plucks for my sets, and I'm grateful that Sasha and team enjoyed my interpretation. It's an honor to be a part of the label."