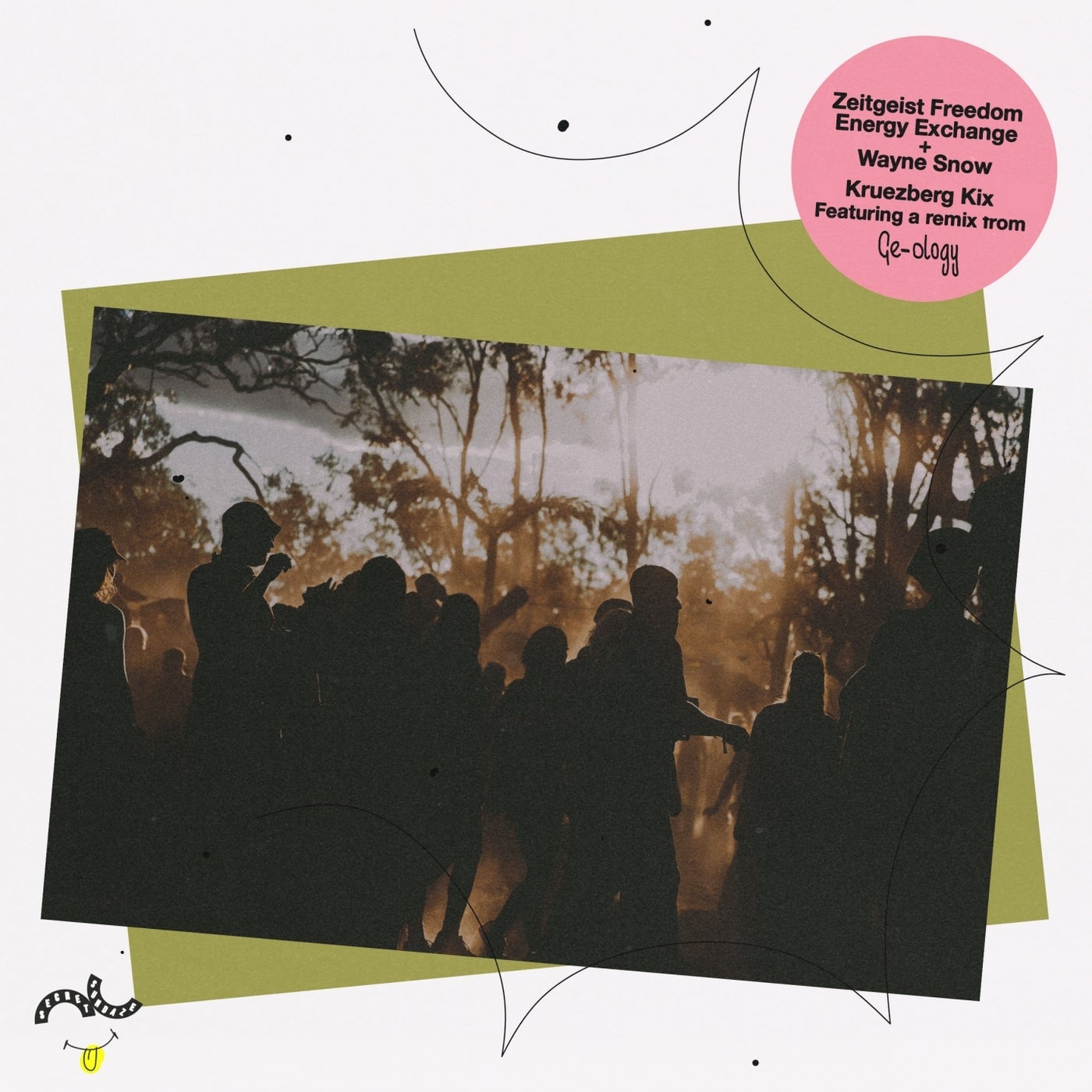 RELEASE: Kreuzberg Kix
ARTIST(S): Zeitgeist Freedom Energy Exchange
REMIXERS: Ge-ology
LABEL: Secretsundaze | SECRET030
GENRE: LOSSLESS, Deep House
RELEASED: 2021-03-26
AVAILABLE FORMAT: 805Kbps/FLAC
DOWNLOAD SIZE: 116.11 MB
TOTAL TRACKS 3
Zeitgeist Freedom Energy Exchange – Something Special feat. Wayne Snow (07:30)

key, bpm98

Zeitgeist Freedom Energy Exchange – Kreuzberg Kix (05:19)

key, bpm125

Zeitgeist Freedom Energy Exchange – Kreuzberg Kix (Ge-Ology's Brooklyn Slap Mix) (06:00)

key, bpm125
Total Playtime: 00:18:49 min
Whilst the club setting may feel detached from many of us at this time, Secretsundaze's forthcoming release, courtesy of the Zeitgeist Freedom Energy Exchange, will transport you back to the depths of the dancefloor's energy. A three track EP which is sustained by Ziggy Zeitgeist's rhythmic consistency on the drums – his scintillating live performance at Church of Sound in August 2019 caught the eyes of the label, leading to the fruition of this project.
Ziggy's impressive artistry is demonstrated by his ability to inject club levels of energy into his live performance, bridging the gap between the jazz influences from his work in 30/70 and the broken-beat elements of ZFEE.
His sonically ambidextrous ear has culminated in this compelling piece of work. Having met Berlin-based vocalist Wayne Snow at a record shop in Neukolln, the pair started jamming together at a converted office space in a building that was attached to a techno club. Their afterhours sessions were mixed with spontaneous trips to the club, allowing Wayne's soulful vocals and Ziggy's broken drum patterns to seamlessly merge with the darker, more heavy textures of the club environment.
Wayne's silky offering on Something Special allows the serenading seven-and-a-half-minute meditation to unravel gradually, enchanting the dancer with its harmonious house beat, accompanied alongside interweaving melodic layers, from Finn Rees on keys, that build its trance.
The spaced-out quality of this joint is followed up by the more hard-hitting Kreuzberg Kix, which Ziggy recorded in Berlin with his Melbourne crew throughout a week in the summer of 2019. The congas of Javier Fredes dictate the track's tempo, allowing the live element to remain felt on top of the bass of Matthew Hayes. Lewis Moody's keys create a multi-palleted sonic landscape, echoing that of Yussef Kamaal, injecting a loosened groove that neutralises the song's heaviness.
Long-term label friend and NYC-based virtuoso GE-OLOGY exercises his brilliance on a flip of Kreuzberg Kix. He uncompromisingly instills a murkier club sensibility upon the soulful jazz foundations of this track, allowing the deeper textures to dominate with a rhythmic ease.
This gripping project incorporates a sonic width that will simultaneously appeal to the house heads whilst resonating with the jazz folk too. Secret Sundaze have delivered with bold execution, interlacing faraway musical elements with an effortless poise. A deep hitter for the dancefloors that beckon.//