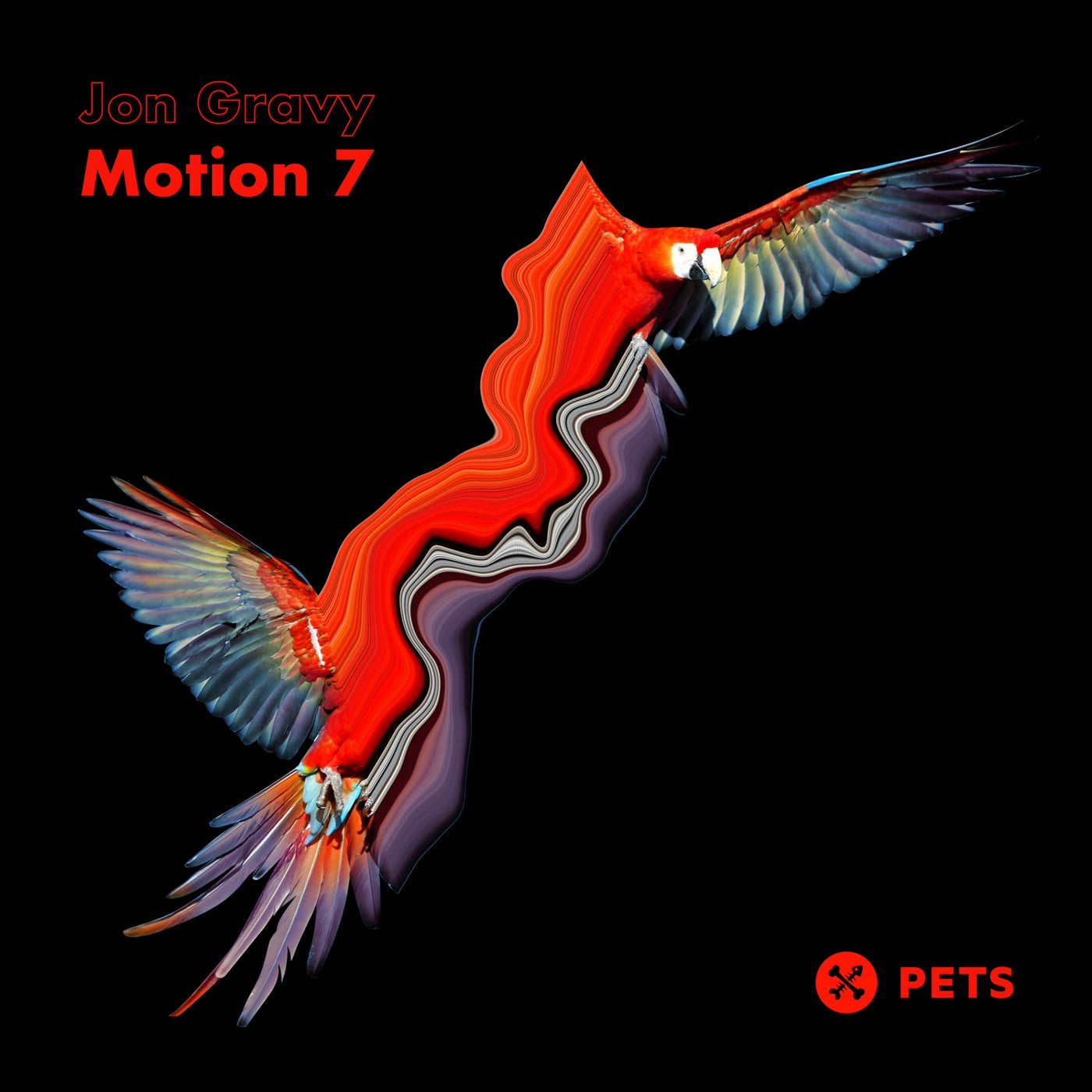 RELEASE: Motion 7 EP
ARTIST(S): Jon Gravy
REMIXERS:
LABEL: Pets Recordings | PETS135
GENRE: LOSSLESS, Breaks / Breakbeat / UK Bass
RELEASED: 2021-04-09
AVAILABLE FORMAT: 853Kbps/FLAC
DOWNLOAD SIZE: 97.74 MB
TOTAL TRACKS 4
Jon Gravy – Relief (03:46)

key, bpm103

Jon Gravy – Motion 7 (04:05)

key, bpm128

Jon Gravy – Forever (03:43)

key, bpm130

Jon Gravy – Pushin (04:20)

key, bpm126
Total Playtime: 00:15:54 min
The names Gravy, Jon Gravy.
Shaken, not stirred, and always sounding best when liberally splashed upside the ravey, Gravy has enjoyed an astronomical rise over the last few years on labels such as theBasement Discos, Step Back Trax and his own Gravy Trax. Fresh from his debut album release 'X To Love', the South African-rooted/Vienna-raised artist makes his debut on Pets with 'Motion 7'.
Bounding across some of the sturdiest pillars in this music, across four tracks Gravy lays down a history lesson of supreme groove proportions. 'Relief' sets the euphoric tone with its emotional bicep-flexing chords, springy breaks and that essential floating-in-space sensation synonymous with the early 90s. It rolls deep in the best company: 'Motion 7' pays homage to house music's sexiest quarters with a strong Chicago jack and a velvet French filtered touch while 'Forever' touches down in Detroit with its iced out synth strings and a relentless bassline.
Finally we're pushed over the edge by 'Pushin'. A bubbling slab of disco house with all the right vocals and orchestration, it's an emotional end-of-night moment-in-waiting. Push the boat out and spread liberally – Gravy is every bit as tasty as his name suggests//