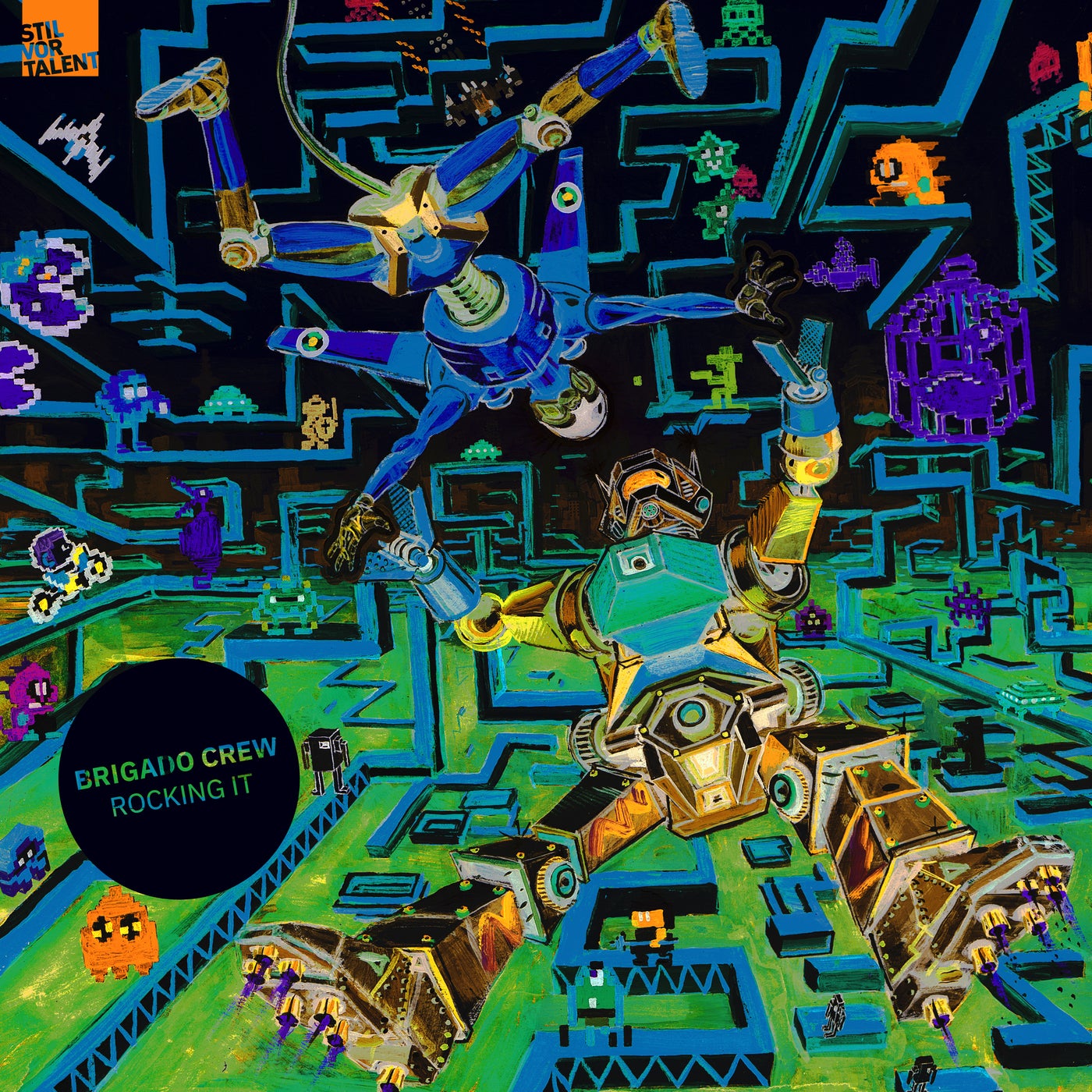 RELEASE: Rocking It
ARTIST(S): Ubbah, Brigado Crew, Crisstiano
REMIXERS:
LABEL: Stil Vor Talent | SVT290Y
GENRE: LOSSLESS, Electronica
RELEASED: 2021-04-09
AVAILABLE FORMAT: 822Kbps/FLAC
DOWNLOAD SIZE: 89.64 MB
TOTAL TRACKS 2
Ubbah, Brigado Crew – Rocking It (07:23)

key, bpm123

Ubbah, Brigado Crew, Crisstiano – Aerodynamic (06:36)

key, bpm124
Total Playtime: 00:13:59 min
Hot on the heels of their recent EP 'Symbiosis', the Brigado Crew deliver another one-two punch of 80s-esque avant-garde electronica with 'Rocking It'.
The second single of Brigado Crews upcoming studio album Symbiosis, 'Rocking It' is a loud and proud excursion through ferocious, futuristically synth-driven soundscapes. Turn it up!
The second cut on the EP features the rule-bending Crisstiano and Ubbah, Aerodynamic sets off at a cracking pace. Punchy kicks and headlong percussion dissolve into an incessant breakdown, carried on a slipstream of heavily synthesized sound.
Love what you hear? Watch this space for the release of Brigado Crews 16 track debut album soon.//