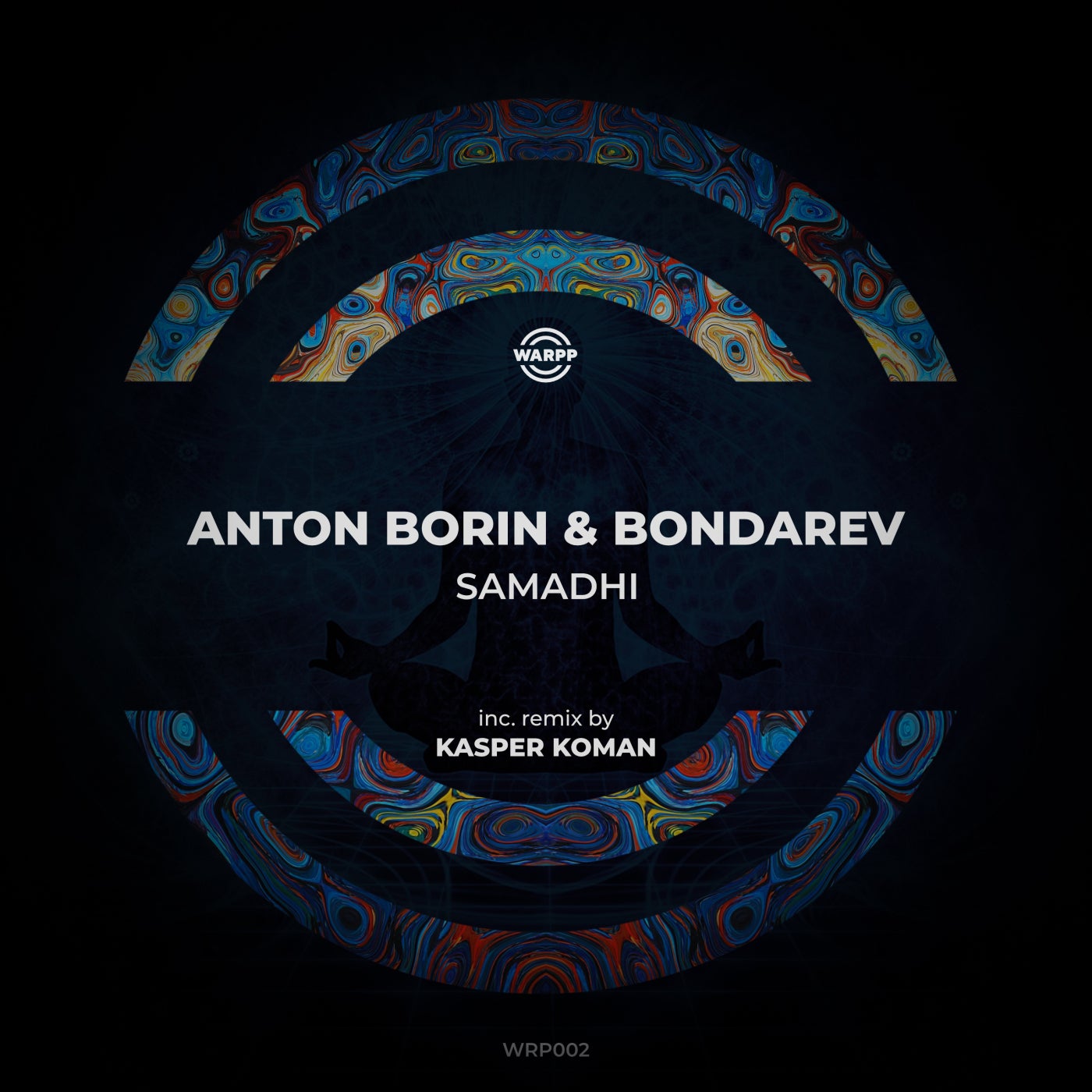 RELEASE: Samadhi
ARTIST(S): Bondarev, Anton Borin (RU)
REMIXERS: Kasper Koman
LABEL: WARPP | WRP002
GENRE: LOSSLESS, Progressive House
RELEASED: 2021-07-16
AVAILABLE FORMAT: 914Kbps/LOSSLESS
DOWNLOAD SIZE: 114.19 MB
TOTAL TRACKS 2
Bondarev, Anton Borin (RU) – Samadhi (08:33)

key, bpm122

Bondarev, Anton Borin (RU) – Samadhi (Kasper Koman Remix) (08:26)

key, bpm122
Total Playtime: 00:16:59 min
After first release in June, WARPP is back with next couple of masterpieces by Anton Borin (RU), Bondarev and special remix by one of the most talented artists in the world right now – Kasper Koman.
Anton Borin (RU): working as a resident DJ for the likes of BCSA, BC2 Records, Bevel, Clubsonica Records, Droid9 to name a few, Russian producer Anton Borin has experimented and found a loyal fan base through the years. Dabbling with anything from acid house, and fads of the electronic music scene, the producer would find solace in progressive house music.
Bondarev: After 15 years of DJing now he one of the fastest growing producers in Saint Petersburg, Russia. He has already won the attention of many respected DJs and producers from all over the world. His music is played from Russia to Argentina at a variety of venues from small clubs to big stadiums. Release of "The Warpp" EP was in TOP100 Beatport almost 5 months and was supported by some of the most significant names in progressive electronic music scene.
Kasper Koman: Yet another soul lost to the world of synths. This soul wanders around by the name of Kasper Koman. Hailing from the very middle of the Netherlands, Kasper has been working on his sound for quite some time, traversing many genres, resulting in a unique blend of happiness, darkness and emotions. He has established a unique signature as a designer of infectious beats, syncopated rhythms and impelling melodies. With support from the likes of Guy Mantzur, Khen, Guy J, Nick Warren, Hernan Cattaneo, Navar, Sonic Union, Marc Poppcke, Tim Engelhardt, D-Nox, BOg, Chicola and many others this man is starting to make quite a name for himself as a producer.//