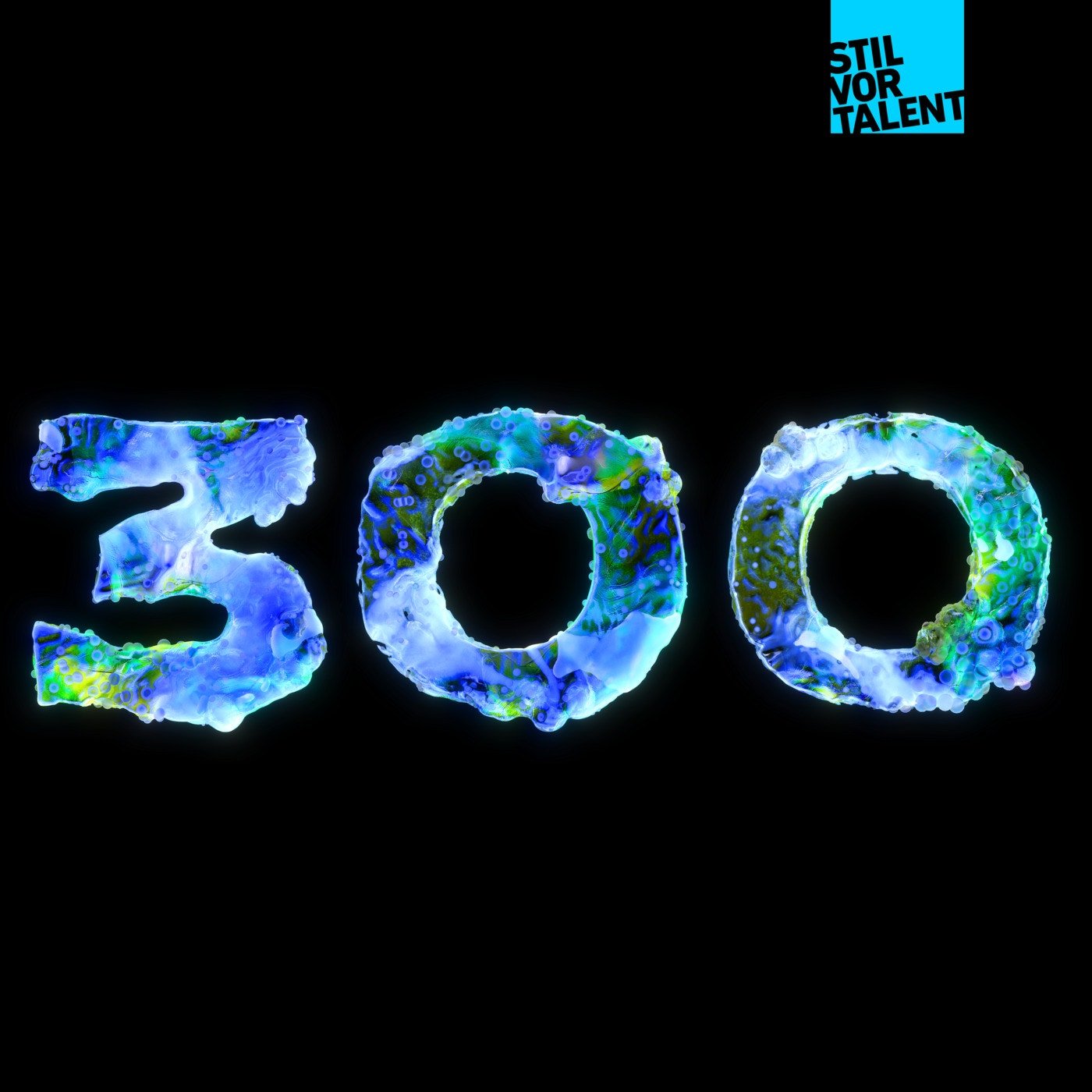 RELEASE: Stil Vor Talent 300 | Part 1
ARTIST(S): Arnas D, Lake Avalon, Aurka, Boy Next Door, Henri Bergmann, Hidden Empire, Sam Shure, SKALA, Ubbah, Brigado Crew
REMIXERS:
LABEL: Stil Vor Talent / SVT300X
GENRE: Lossless, Melodic House & Techno
RELEASED: 2021-08-27
AVAILABLE FORMAT: 879Kbps, FLAC
DOWNLOAD SIZE: (354.19 MB)
TOTAL TRACKS 8
Sam Shure – Simmer (07:06)

, 120

Ubbah, Brigado Crew – Into The Future (05:43)

, 124

SKALA – Voices Of Eqi (06:47)

, 124

Hidden Empire – Baba Ghanoush (07:15)

, 124

Arnas D, Lake Avalon – Cordial (07:08)

, 123

Aurka – Pyrolysis (07:11)

, 126

Henri Bergmann – Mercura (06:14)

, 124

Boy Next Door – Deion (07:49)

, 128
Total Playtime: 00:55:13 min
Over fifteen years since the launch of SVT, August 2021 will see us celebrate an important milestone with the release of our 300th instalment. For the occasion, we gathered the most solid cast of fellow music partners, either old chaps or new faces to the labels far-reaching catalogue of sound. Covering the widest spectrum, from purely floor-dedicated weaponry to off-piste meanderings, through hybrid explorations and hi-velocity momentums, this triple package pledges to exhibit our stance and direction as a witness of our – musical – era.
Clocking in at first position on the triads debut volume, label habitué Sam Shure serves up a hi-pressure, Middle-Eastern-flavoured club epic for the opener. Oozing a strong mix of frankincense, myrrh and thick-boned EBM-friendly punch, the track reels out as a hypnotic fractal tailored to catch everyone in its sticky web of bass-heavy gimmicks. Back after their debut LP, Symbiosis, released earlier this year on SVT, Buenos-Aires outfit Brigado Crew joins forces with Ubbah on a monster vocodized chugger headed for outer space.
SKALA follows up with the deeply atmospheric Voices of Eqi, a track merging brooding spectrality, obsessive synth hooks and truly pumping dynamics. Longtime friends and collaborators Hidden Empire contribute a slice of their instrumentally rich and nuanced buildups with the hair-raising Baba Ghanoush, whilst Arnas D & Lake Avalon treat us to a feverish roller-coaster of a tune with the earwormy Cordial, all in muscular bass arpeggios, pop-infused vocals and nostalgia-drenched melodic counterpoints.
Shifting the scope towards more syncopated material, Aurkas Pyrolisis sends us off into upper spheres of consciousness with a sensitive melange of keen distortions a la James Holden and Border Community fam alike, and further spacious, non-formulaic minimalism. A straight-out club-focused affair, Henri Bergmanns "Mercura aims for nothing but to trigger utter communicative ecstasy amongst ravers and dreamers, whereas the opening episodes closer Deion, courtesy of Boy Next Door, cranks up the speed a notch further with its fast-hitting deployment of stadium-sized synth lines and end-to-end hectic, yet erogenous crescendo.//