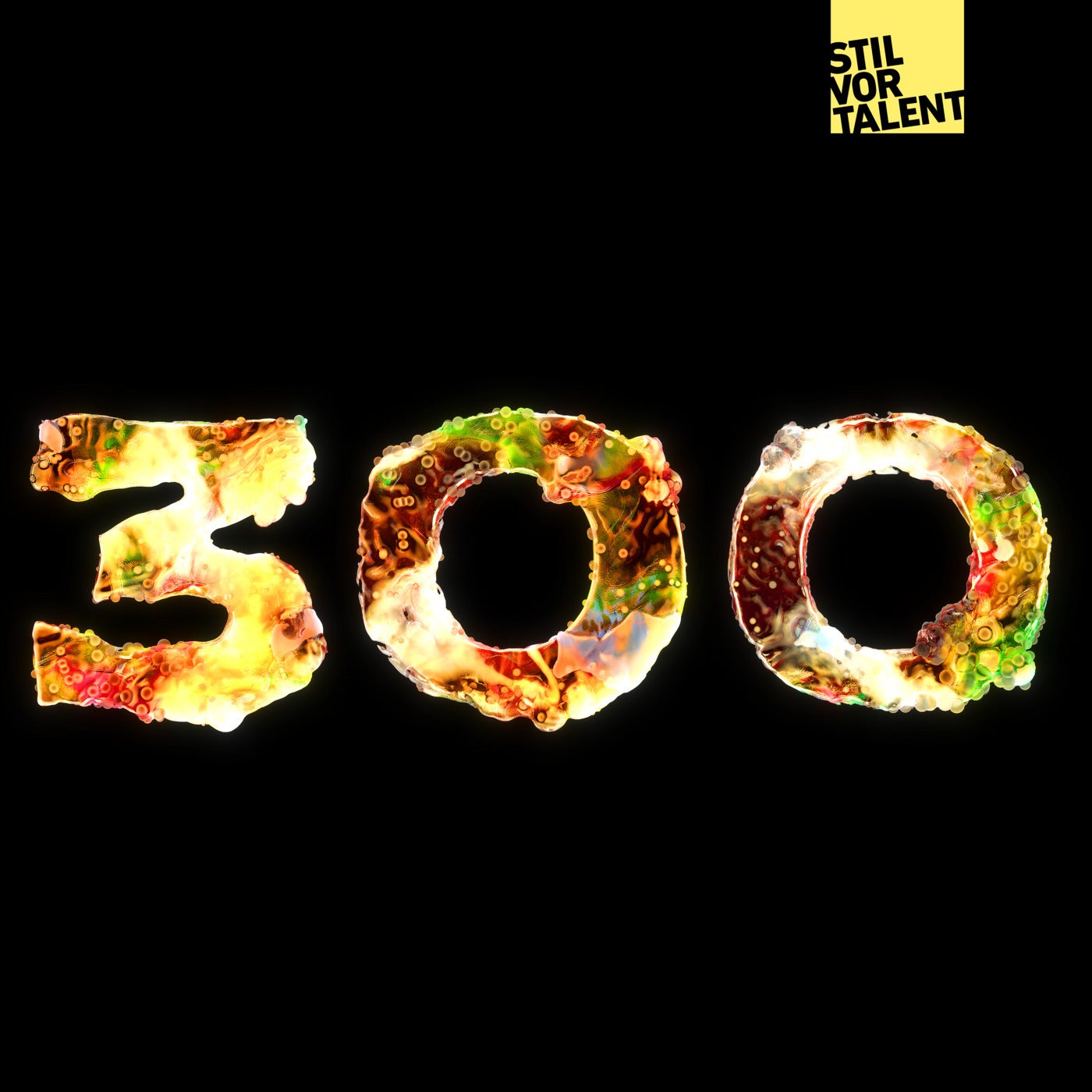 RELEASE: Stil Vor Talent 300 | Part 3
ARTIST(S): Daniel Rateuke, Deer Jade, Deorbiting, Fabian Krooss, Kellerkind, Niko Schwind, Felix Rapahel, Oliver Koletzki, pølaroit
REMIXERS:
LABEL: Stil Vor Talent | SVT300Z
GENRE: LOSSLESS, Nu Disco / Disco
RELEASED: 2021-09-10
AVAILABLE FORMAT: 979Kbps/LOSSLESS
DOWNLOAD SIZE: 332.44 MB
TOTAL TRACKS 8
Oliver Koletzki – Get On The Bus (03:45)

key, bpm118

Deorbiting – Oceandrive Miami 84 (07:00)

key, bpm112

Deer Jade – Perfect Place Perfect Time (05:43)

key, bpm122

Daniel Rateuke – Godana (07:15)

key, bpm122

Kellerkind – Back On Track (06:58)

key, bpm120

Fabian Krooss – Picking Nuts (07:28)

key, bpm121

Niko Schwind, Felix Rapahel – Last Intersection (07:53)

key, bpm118

pølaroit – Distortion Jungle (05:45)

key, bpm116
Total Playtime: 00:51:47 min
Over fifteen years since the launch of SVT, August 2021 will see us celebrate an important milestone with the release of our 300th instalment. For the occasion, we gathered the most solid cast of fellow music partners, either old chaps or new faces to the labels far-reaching catalogue of sound. Covering the widest spectrum, from purely floor-dedicated weaponry to off-piste meanderings, through hybrid explorations and hi-velocity momentums, this triple package pledges to exhibit our stance and direction as a witness of our – musical – era.
Who other than SVT founder Oliver Koletzki could possibly open that third and last instalment, were asking you. And to say the least, things get straight out funky from the first second on. Carried by the anthemic call of its title, Get On The Bus urges you to join us onboard the disco ship and boogie down as it ought to be, showering the floor under cascades of trumpeting brass, outrageously sensual slap bass and heightened drums. Deorbitings coastal daydream Oceandrive Miami 84 has us surfing a chill wave complete with the prismatic synths and 80s-laced arpeggios out a Miami Vice episode.
Deer Jades lushly forested Perfect Place Perfect Time knits a dreamy web for you to lose yourself in, fusing ASMR-like speech with effervescing tribal house rhythms and brittle pop harmonics. With Godana, Daniel Rateuke invites us to lose track of the beaten path and venture into a kaleidoscopic network of distorted percussions and Afro-futuristic minimalism. Going down a more syncopated route, Kellerkinds sliced-and-diced weapon Back On Track merges the rousing power of step music, piano house poetics and vintage machinery to get its funky message across.
A finely woven slab of the non-formulaic micro house with a strong organic feel, Fabian Krooss' Picking Nuts paints the sky with all kinds of vibrant shades, from iridescent steel pans to tapping drums, via bewitched computer scripts. For their part, Niko Schwind and Felix Raphael contribute the slow-burning Last Intersection – a ghostly roller dwelling the frontier between sorrowful downtempo and mystique-imbued melodic techno. Last but not least, Polaroit's Distortion Jungle wraps the record on a distinctly off-beat kind of jack, throwing back to back short-lived, dysphoric piano stabs with heavily processed synth ellipses and raw bass anamorphosis.//