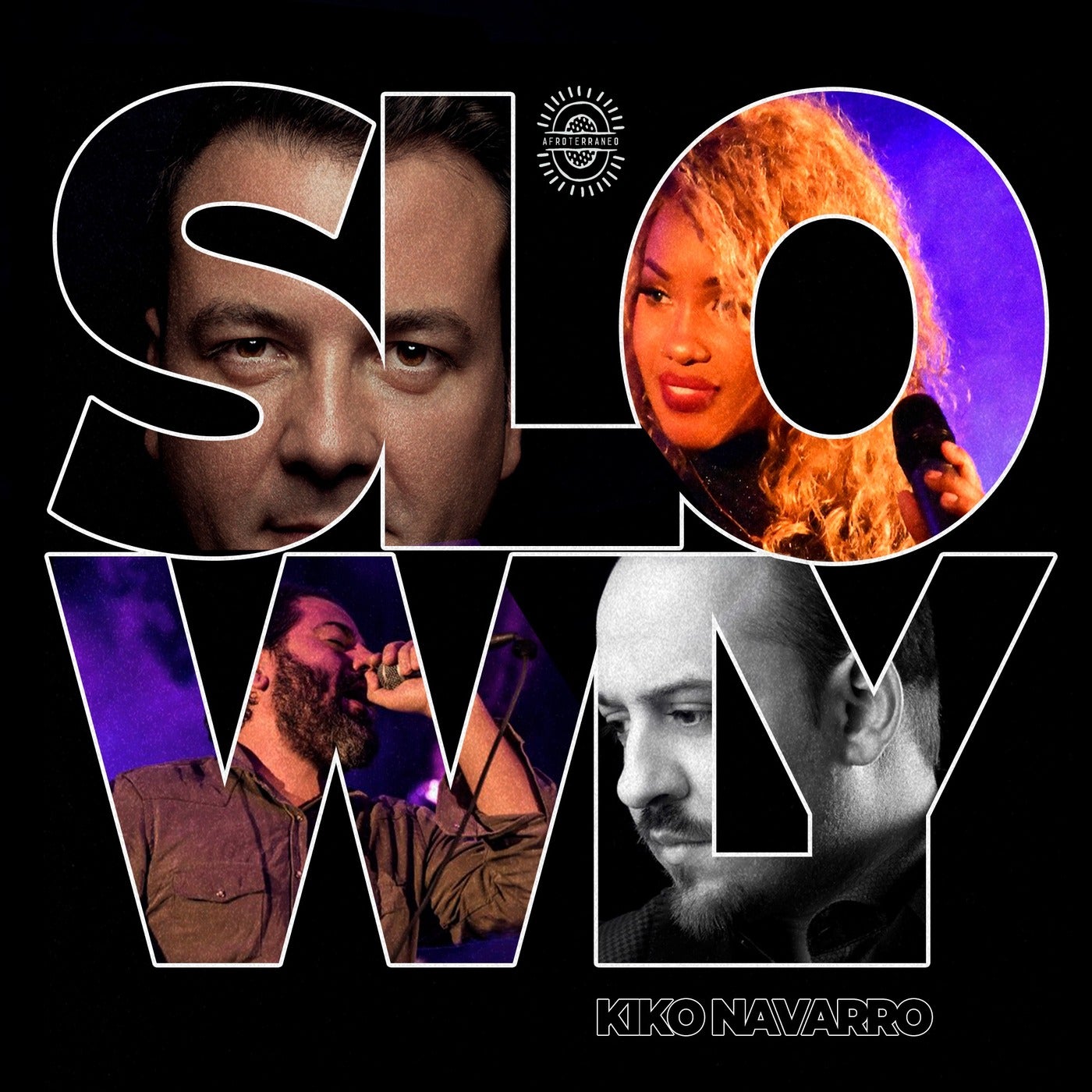 RELEASE: Slowly
ARTIST(S): Isis "Apache" Montero, Joe Orson, Kiko Navarro, Linet Varela, Florencia Fridman
REMIXERS:
LABEL: Afroterraneo Music | AFTNE027
GENRE: LOSSLESS, Organic House / Downtempo
RELEASED: 2021-06-11
AVAILABLE FORMAT: 804Kbps/LOSSLESS
DOWNLOAD SIZE: 197.13 MB
TOTAL TRACKS 6
Kiko Navarro, Joe Orson – Rebirth (05:32)

key, bpm95

Kiko Navarro, Linet Varela – Chan Chan (04:27)

key, bpm75

Kiko Navarro, Joe Orson – Vanished (05:04)

key, bpm87

Kiko Navarro, Linet Varela – Siboney (04:50)

key, bpm119

Kiko Navarro, Isis "Apache" Montero, Linet Varela – Everything Happens For A Reason, Pt. 2 (05:41)

key, bpm83

Kiko Navarro, Linet Varela, Florencia Fridman – Damos Gracias (04:52)

key, bpm94
Total Playtime: 00:30:26 min
Kiko Navarro presents 'Slowly', the debut offering from his eponymous live collective, featuring Benji Habichuela, Joe Orson and Linet Varela.
Born during the 2020 COVID lockdown on Mallorca, the idea for Slowly came to Kiko Navarro when his usually hectic international DJ schedule was halted as clubs and festivals all over the planet were forced to close. On the island, some outdoor live venues remained open for seated concerts, and having witnessed Kiko's previous 'Afroterraneo' shows, the owner of one such venue, S'Embat, asked Kiko to put together a Sunday night performance. The only caveat was the S'embat didn't welcome DJ sets: the music would have to be live.
For that concert, Navarro enlisted help from an eclectic group of artists: longtime collaborator, percussionist and guitarist Benji Habichuela is a member of one of Spain's most revered flamenco families and has appeared on many of Kiko's previous productions, vocalist Joe Orson comes from a punk, indie and folk music background, finding common ground with Kiko thanks to the pair's shared love of classic 80's Balearic pop and melodic rock sounds, and Cuban singer Linet Varela, the principle vocalist for the all-singing, all dancing 'Hotel Habana' show, had been bowled over by Kiko's trademark 'Afroterraneo' fusing of Afro-Cuban and Yoruban influences with electronic and house when she first arrived on the island.
The first concert was a runaway success, and S'Embat's owner immediately asked Slowly to play every Sunday for the rest of the season. The group spent the next few months refining its repertoire, constantly adding new pieces and tweaking setlists as the residency continued.
Contained on this album are six enduring highlights from the quartet's first summer together.//