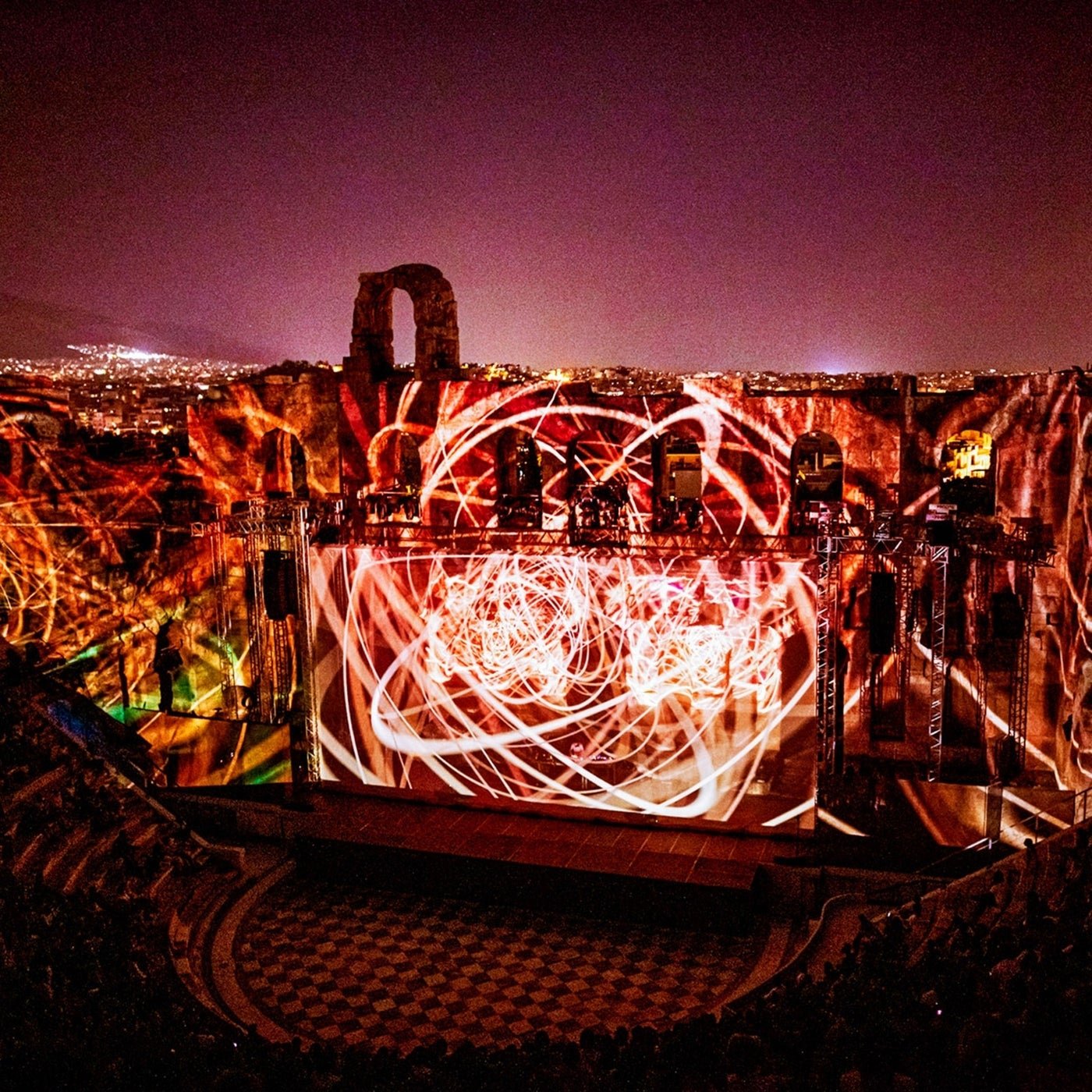 RELEASE: Live at the Acropolis
ARTIST(S): Henry Green, Joep Beving, Max Cooper
REMIXERS: Max Cooper
LABEL: Mesh | MESH073
GENRE: LOSSLESS, Electronica
RELEASED: 2021-10-29
AVAILABLE FORMAT: 704Kbps/LOSSLESS
DOWNLOAD SIZE: 560.75 MB
TOTAL TRACKS 18
Max Cooper – Intro (Live at the Acropolis) (01:58)

key, bpm89

Max Cooper – Porous Space feat. Samad Khan (Live at the Acropolis) (04:25)

key, bpm154

Max Cooper – Untitled I (Live at the Acropolis) (05:17)

key, bpm109

Max Cooper – Transcendental Tree Map (Live at the Acropolis) (07:10)

key, bpm116

Max Cooper – Symmetry feat. Tom Hodge (Live at the Acropolis) (03:41)

key, bpm121

Max Cooper – Leaving This Place (Live at the Acropolis) (06:06)

key, bpm139

Max Cooper – Waves (Live at the Acropolis) (04:21)

key, bpm115

Max Cooper – Origins (Live at the Acropolis) (03:41)

key, bpm117

Max Cooper – Spike (Live at the Acropolis) (05:29)

key, bpm119

Max Cooper – Hope (Live at the Acropolis) (06:13)

key, bpm80

Max Cooper – Reciprocity (Live at the Acropolis) (02:38)

key, bpm90

Max Cooper – Untitled II (Live at the Acropolis) (04:33)

key, bpm112

Joep Beving – Hanging D feat. Max Cooper (Max Cooper Remix, Live at the Acropolis) (05:26)

key, bpm86

Max Cooper – Penrose Tiling (Max Cooper Remix, Live at the Acropolis) (04:08)

key, bpm86

Henry Green – Realign feat. Max Cooper (Max Cooper Remix, Live at the Acropolis) (04:56)

key, bpm86

Max Cooper – Perpetual Motion (Live at the Acropolis) (05:33)

key, bpm83

Max Cooper – Identity (Live at the Acropolis) (06:08)

key, bpm124

Max Cooper – Untitled III (Live at the Acropolis) (06:02)

key, bpm148
Total Playtime: 01:27:45 min
"Performing at the Acropolis was an overwhelming experience, an extremely intense gig scenario during which the architecture of the space is always present"
MAX COOPER
At 85ft tall, The Odeon of Herodes Atticus is one of the world's oldest venues. Part of the larger Acropolis complex, and a Unesco world heritage site, it was built around 161-174AD by the Greek-Roman politician of the same name.
When an artist performs at this unique venue they are under no illusion that the monument is the main protagonist. Max Cooper managed with such mastery to reveal this ancient venue as a canvas so that that the architecture, beauty and history of the space become as much a part of the show as any of his music and visual collaborations.
Live at the Acropolis is a 16-track live album of the performance that took place on 6th July 2021 as part of the Athens Epidaurus Festival. The album encompasses Coopers' wide-body of works from album projects such as Emergence, One Hundred Billion Sparks, Yearning for the Infinite and stunning reworks of Joep Beving and Henry Green.
"An extraordinary performance by a visionary talent of image and sound."
WIM MERTENS
"It is not an exaggeration to say that we are now looking at shows as before Max Cooper and after Max Cooper. The impact of the show has been so immense to everyone involved with the monument that it's altered our perspective on the standards of future productions and of course within ourselves to push the envelope even further."
PLISSKEN FESTIVAL
"We are so happy to have booked the first techno artist to ever perform at Odeon of Herodes Atticus."
ATHENS & EPIDAURUS FESTIVAL//