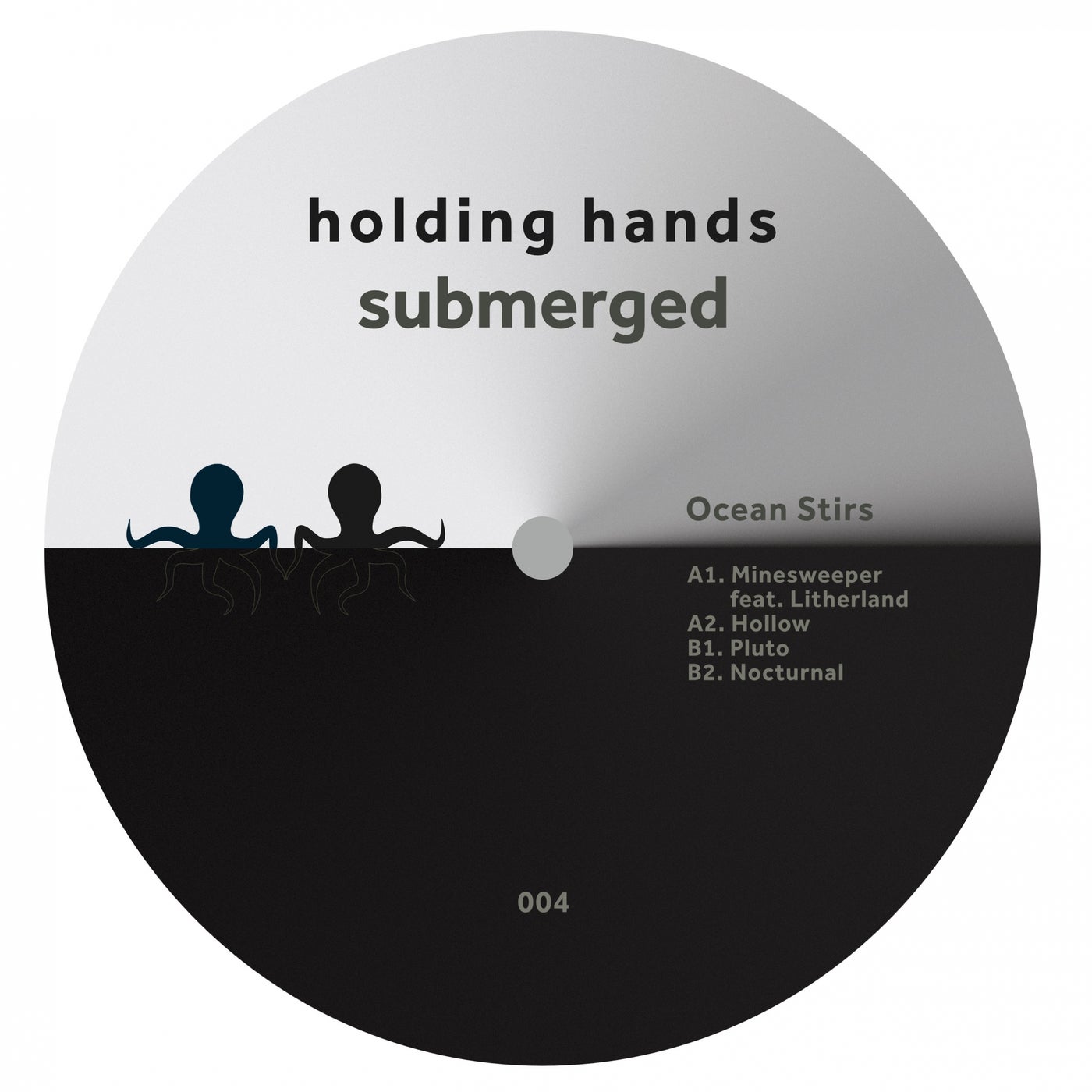 RELEASE: Minesweeper EP
ARTIST(S): Litherland, Tom Jarmey, Ocean Stirs
REMIXERS:
LABEL: Holding Hands Records | HHSUB004
GENRE: LOSSLESS, Electro (Classic / Detroit / Modern)
RELEASED: 2021-10-22
AVAILABLE FORMAT: 855Kbps/LOSSLESS
DOWNLOAD SIZE: 155.05 MB
TOTAL TRACKS 4
Tom Jarmey, Litherland, Ocean Stirs – Minesweeper (06:19)

key, bpm150

Tom Jarmey, Ocean Stirs – Hollow (05:18)

key, bpm160

Tom Jarmey, Ocean Stirs – Pluto (06:21)

key, bpm80

Tom Jarmey, Ocean Stirs – Nocturnal (07:12)

key, bpm160
Total Playtime: 00:25:10 min
Well it had to happen eventually didn't it. I have been thinking about releasing a DnB record for a long time but had stalled as I hadn't been finding myself playing up at that tempo and I always want to be able to play the label records out as much as possible.
Nowadays I am so all over the place when it comes to tempo that I could easily find myself reaching for 160-170 tracks and so now seems like the perfect time to release some music up at those speeds. Although these tracks are the fastest I have released, they are actually some of the deeper cuts on any of the Holding Hands labels and therefore an ideal fit for Submerged.
They are very much led by sub, drums and atmosphere, making them ideal for the dark rooms and big systems that we all love. Don't get me wrong! Of course they absolutely move and groove to a wonderful degree. Ocean Stirs has managed to get the balance just right here for dance floor exploration and meditation.
Eyes down to the max.//