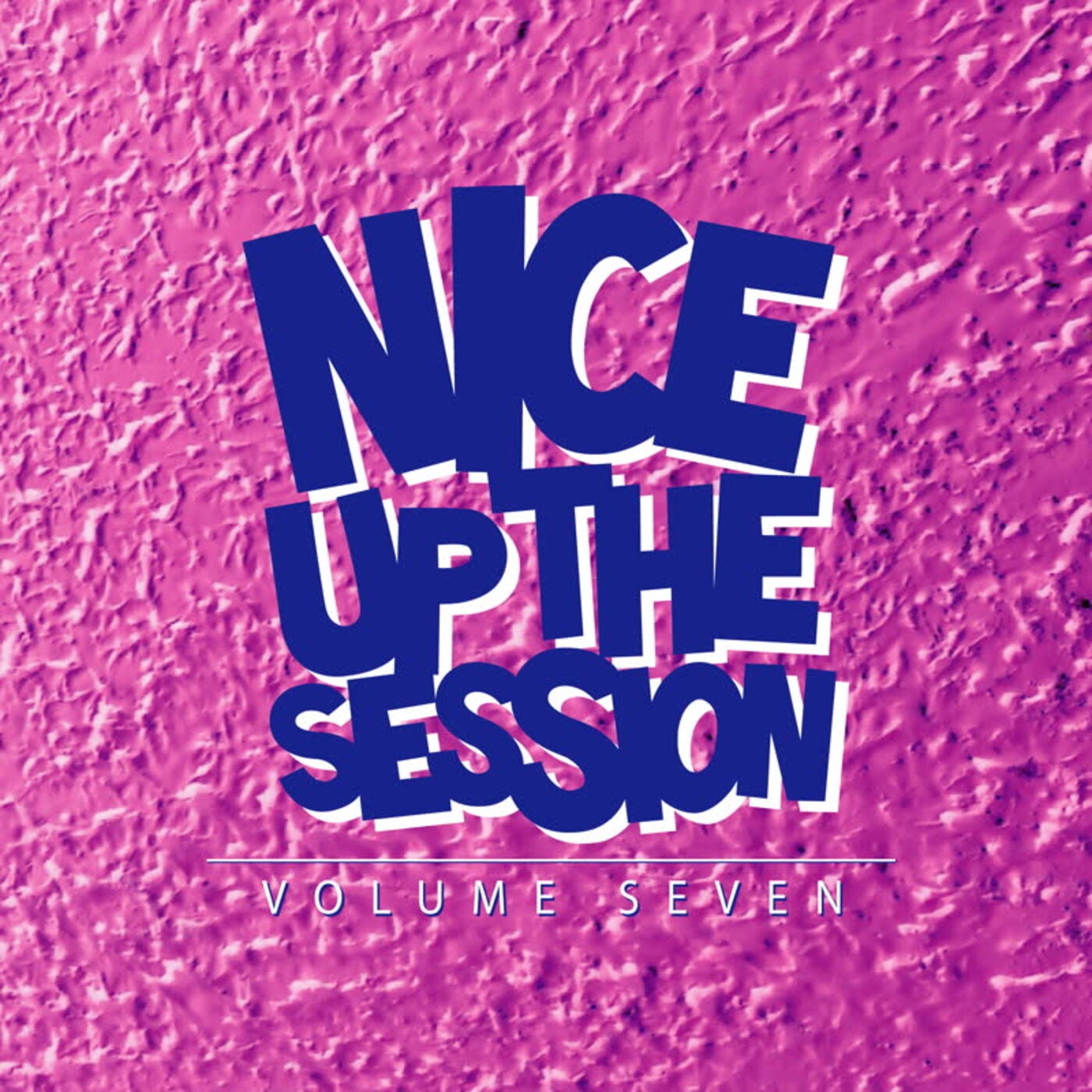 RELEASE: Nice Up! The Session, Vol. 7
ARTIST(S): Blak Twang, Ty, Navigator, Roots Manuva, The Ragga Twins, Skeme, Rodney P, Seanie T, Ricky Ranking, Serocee, Cons, Tony D, MC Creed, Donovan Kingjay, Pesci, Hil St. Soul, Karl Hinds, Breis, Poleto, Casement, Chunky, Dandelion, Escape Roots, General Jah Mikey, Think Tonk, Mr Benn, Tlya X An, Noh Vae, Red Eye Hifi, Berry Blacc, Soom T, Origin One, Taxman, Eva Lazarus, Riddim Punks, XL Mad
REMIXERS: Casement, Congi, Danny T, Tradesman, Escape Roots, GRAY, Riddim Punks, Taxman, T-Kay, Wrongtom
LABEL: Nice Up! | NUP084
GENRE: LOSSLESS, House
RELEASED: 2021-10-08
AVAILABLE FORMAT: 931Kbps/LOSSLESS
DOWNLOAD SIZE: 311.99 MB
TOTAL TRACKS 12
Chunky, Red Eye Hifi – Weak Bones feat. Chunky (03:58)

key, bpm130

Soom T, Origin One – Jah Jah feat. Soom T (Danny T & Tradesman Remix) (03:13)

key, bpm94

Casement – Mutiny (04:06)

key, bpm160

Noh Vae – Days And Days VIP (03:43)

key, bpm160

Red Eye Hifi, Berry Blacc – Serious (Casement Remix) (03:09)

key, bpm105

Mr Benn, Tlya X An – Strangers (Gray Remix) (03:45)

key, bpm88

General Jah Mikey, Think Tonk – None of Dem feat. General Jah Mikey (Riddim Punks Remix) (04:27)

key, bpm87

Taxman, Eva Lazarus, Riddim Punks – Heavy Sound System (Taxman Remix) (04:56)

key, bpm88

Dandelion, Escape Roots – Ganja Socks (T-Kay Remix) (04:26)

key, bpm88

Blak Twang, Ty, Navigator, Roots Manuva, The Ragga Twins, Skeme, Rodney P, Seanie T, Ricky Ranking, Serocee, Cons, Tony D, MC Creed, Donovan Kingjay, Pesci, Hil St. Soul, Karl Hinds, Breis, Poleto – Veterans feat. Donovan Kingjay, Blak Twang, The Ragga Twins, Karl Hinds, Ty, Ricky Ranking, Pesci, Rodney P, Skeme, Breis, Navigator, MC Creed, Hil St. Soul, Roots Manuva, Poleto, Cons, Tony D & Serocee (Wrongtom Remix) (05:45)

key, bpm86

XL Mad – Badman Chronicles (Escape Roots Remix) (03:29)

key, bpm122

Origin One – Dread & Buried (Congi Remix) (03:54)

key, bpm140
Total Playtime: 00:48:51 min
boomkat.com/products/nice-up-the-session-vol-7
NICE UP! return with another blazing round up of recent hits & bits from the label that you may have missed, including the usual previously unreleased exclusive remixes. Kicking things off is the Manchester dream team of Red Eye Hifi & Chunky with an uptempo banger extolling the need for good health, whilst Danny T & Tradesman go dark and leftfield with Origin One & Soom T's "Jah Jah". Glasgow's Casement supplies the bass next with his hybrid jungle/grime 160 vibes. before Noh Vae drops an exclusve VIP of his "Days And Days" track, adding more junglist influences.
Casement then steps up again for an exclusive remix of Red Eye Hifi's "Serious", taking the track into deeper territory, whilst keeping the dancehall vibes alive. Time for some drum & bass as Born On Road's Gray ramps up Mr Benn & Tyla X An's "Strangers" into a DnB anthem whilst Riddim Punks do the same to Think Tonk's "None Of Dem" featuring veteran mic man General Jah Mikey. Big, bad & heavy! Playaz own Taxman goes HARD on the Riddim Punks "Heavy Soundsystem" next – slamming some eyeball-wobbling bass and breaks against Eva Lazarus's sweet vocal. Italian junglist T-Kay then gives Escape Roots & Dandelion's massive "Ganja Socks" an uptempo refix fo the smokers!
Cooling things down somewhat, Wrongtom applies a classic riddim to the massive "Veterans" from Seanie T and a cast of UK legends, whilst Escape Roots gives Numa Crew mic-general XL Mad a rub-a-dub remix, which again is exclusive to ths compilation. Closing things is Congi's deep and cavernous overhaul of Origin One's "Dread & Buried" which will destroy the bottom end of any soundsystem.
Once again showing their talented and diverse roster, covering reggae, dub, dancehall, bashment, footwork, jungle, drum & bass, dubstep and more – NICE UP! Records continue give us more of what we love them for…tunes to NICE UP! any session!//