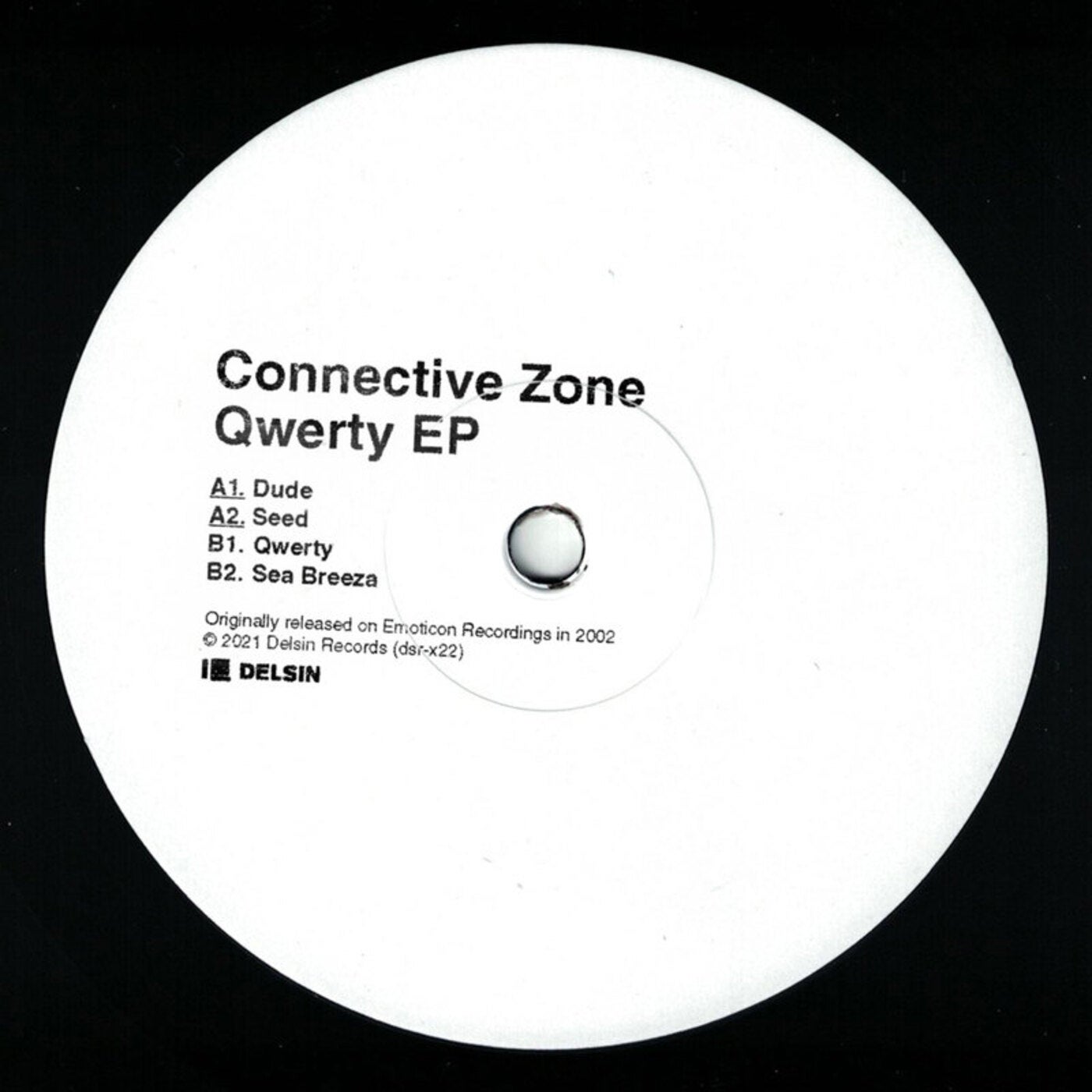 RELEASE: Qwerty EP
ARTIST(S): Connective Zone
REMIXERS:
LABEL: Delsin Records | DSRX22
GENRE: LOSSLESS, Electro (Classic / Detroit / Modern)
RELEASED: 2021-11-05
AVAILABLE FORMAT: 944Kbps/LOSSLESS
DOWNLOAD SIZE: 165.25 MB
TOTAL TRACKS 4
Connective Zone – Dude (06:49)

key, bpm97

Connective Zone – Seed (05:36)

key, bpm127

Connective Zone – Qwerty (06:04)

key, bpm126

Connective Zone – Sea Breeza (07:12)

key, bpm133
Total Playtime: 00:25:41 min
Long awaited reissue of Connective Zone's Qwerty EP. Originally released in 2002 on Emoticon, the deep electronica sister label of Headspace Recordings. Fully re-mastered for a fresh 2021 pressing.
Connective Zone, aka Lincoln-based duo Graham Sims and Simon Button, have been making their unique brand of deep techno for many years. Warm strings, thick chords, multi-layered synth melodies and crisp beats are the order of the day, with influences coming from early Detroit techno and 'artificial intelligence' era UK electronics. All four tracks pack a soulful punch, drawing from the past but allowing their individual sound to shine through. Rhythmically they range from straight-up 4/4 beats to more syncopated patterns, and are sure to find favour with more adventurous DJs as well as home listeners.//