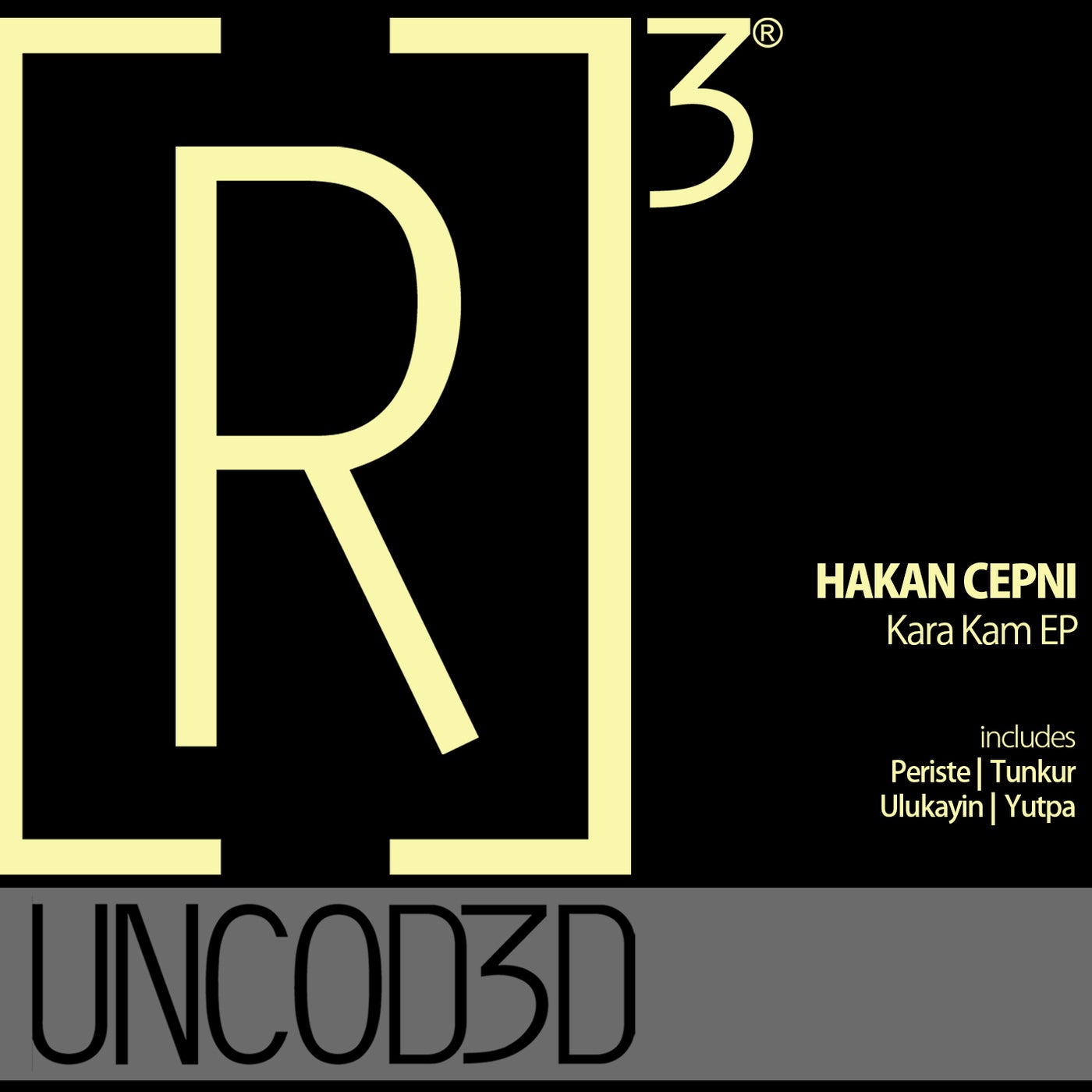 RELEASE: Kara Kam
ARTIST(S): Hakan Çepni
REMIXERS:
LABEL: [R]3volution Uncod3d | R3UD004
GENRE: LOSSLESS, Techno
RELEASED: 2021-10-18
AVAILABLE FORMAT: 830Kbps/LOSSLESS
DOWNLOAD SIZE: 180.95 MB
TOTAL TRACKS 5
Hakan Çepni – Kara Kam (06:39)

key, bpm96

Hakan Çepni – Perista (06:29)

key, bpm162

Hakan Çepni – Ulukayin (05:58)

key, bpm130

Hakan Çepni – Yutpa (05:41)

key, bpm131

Hakan Çepni – Tunkur (05:49)

key, bpm133
Total Playtime: 00:30:36 min
[R]3volution Uncod3d is the R[3]volution sublabel that deals with giving space to new talents on the world Techno scene. After his Remix published in the release "Fertile Remixes EP" by Magna Pia, which aroused considerable interest, here is the debut release for Hakan Cepni, absolutely a new talented producer from Istanbul (Turkey). Surely one of the most interesting debut releases of the year 2021.
Ep's name is Kara Kam. All song names are based on the oldest Turkish belief, shamanism, and some traditional mythological Turkish beliefs.
There are two types of "Kam"(Shaman) in Turkish shamanism belief:
"Ak Kam": A shaman believed to communicate with Good Spirits.
"Kara Kam": A shaman believed to communicate with Evil Spirits.
Periste: In shamanistic sources, "Perişte" is referred to as spirits that can be good or bad. Evil spirits look like an old and ugly witch and are said to have kidnapped small children. They can take on different natures if they want.
Ulukayın: The Tree of Life in Turkish, Altai, Chuvash, Yakut, Mongolian and Hungarian mythologies, folk belief and shamanism.
Yutpa: The strips of black cloth on the shaman's clothing, on one side of the robe, designed with forked tails and four legs to represent the snake perceived as an underground beast, and believed to protect from evil spirits, represent Yutpa.
Tunkur: Tünkür means Angel in Turkish and Altaic folk beliefs. It means the holy being who is the messenger of God"
Mastered by MD MASTER LAB
[email protected]//