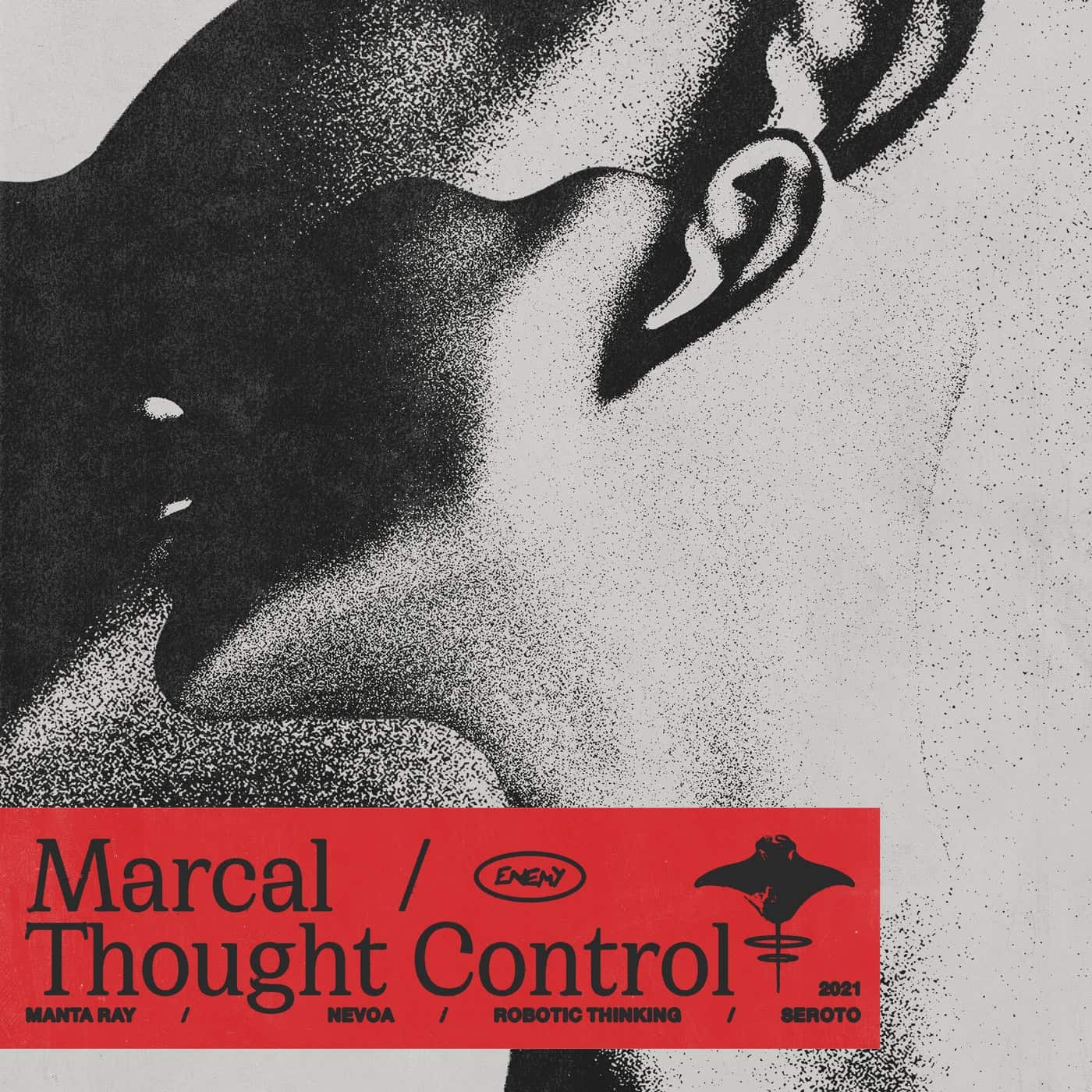 RELEASE: Thought Control
ARTIST(S): Marcal
REMIXERS:
LABEL: Enemy Records | NME009
GENRE: LOSSLESS, Techno (Raw / Deep / Hypnotic), Techno
RELEASED: 2021-11-26
AVAILABLE FORMAT: 900Kbps/LOSSLESS
DOWNLOAD SIZE: 150.72 MB
TOTAL TRACKS 4
Marcal – Manta Ray (04:57)

key, bpm86

Marcal – Nevoa (06:50)

key, bpm137

Marcal – Robotic Thinking (06:23)

key, bpm141

Marcal – Seroto (05:30)

key, bpm141
Total Playtime: 00:23:40 min
Enemy Records welcomes Brazilian-born Marcal with his infectious new single, "Thought Control." Every track is composed of chugging, groovy, and hypnotic techno that is perfect for any occasion. "There is much sadness in the world, but not tonight."
"Thought Control" takes on a slightly deeper and heady direction than his previous output for Rekids or Uncage. However, the drums are still slammin' and every detail is crystal-clear. Marcal's natural progression shows he is more in control of his sound than ever before.
Manta Ray starts the EP with swinging drums and shots in the dark that will keep people marching through the night. Nevoa is the most melodic cut on the record. It's moody, wandering, and tripped out enough to disassociate you from reality. Robotic Thinking is as rigged as it is funky. The strong, pedaling, unified groove is laced with vowel formants and pulsing sinewaves. Closing out the EP is Seroto, a steady heads-down tribal workout for those trying to find their way through the late-night fog.//