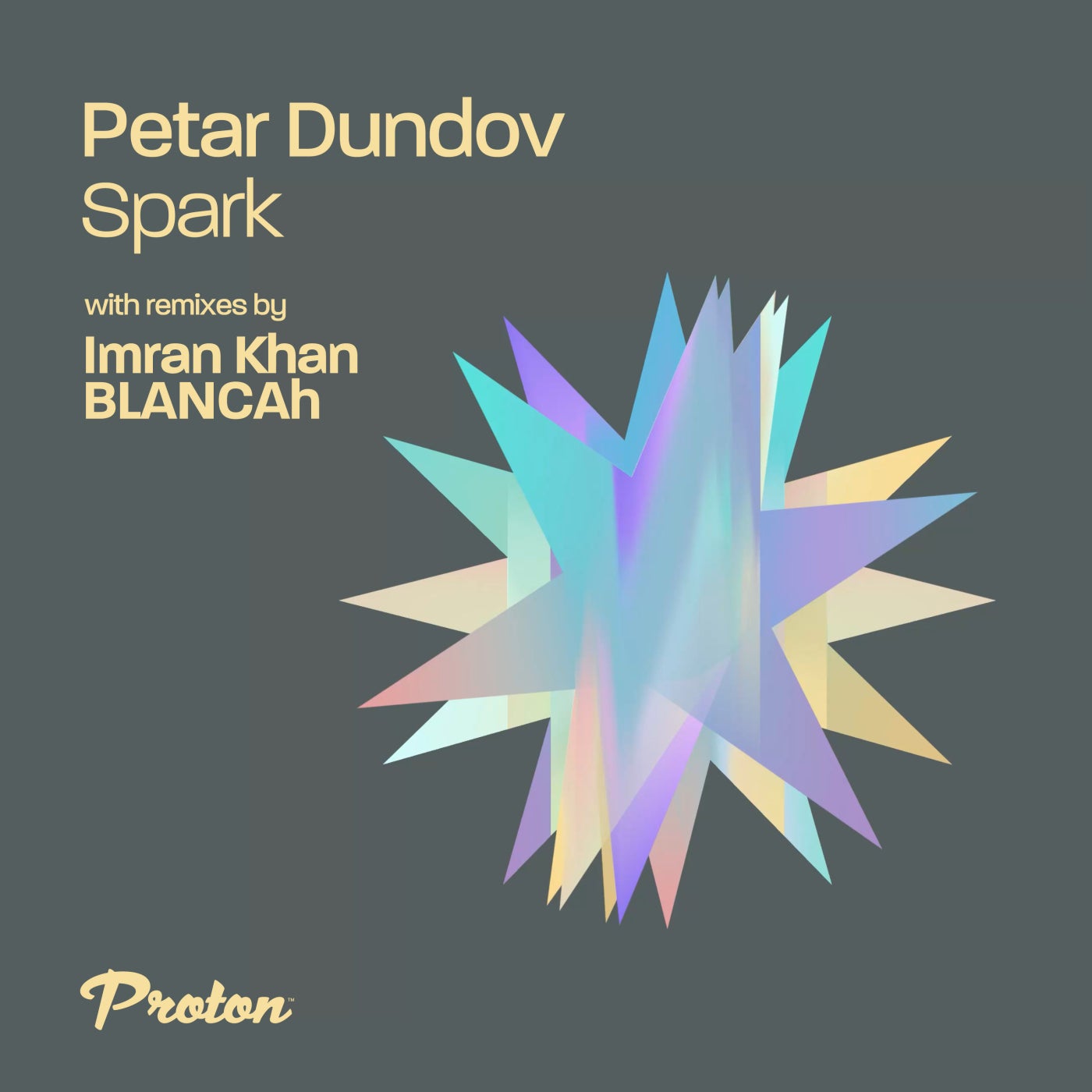 RELEASE: Spark
ARTIST(S): Petar Dundov
REMIXERS: Blancah, Imran Khan
LABEL: Proton Music | PROTON0507
GENRE: LOSSLESS, Progressive House
RELEASED: 2021-10-29
AVAILABLE FORMAT: 798Kbps/LOSSLESS
DOWNLOAD SIZE: 190.01 MB
TOTAL TRACKS 4
Petar Dundov – Spark (08:20)

key, bpm125

Petar Dundov – Day Unseen (08:46)

key, bpm120

Petar Dundov – Spark (Imran Khan Remix) (06:53)

key, bpm121

Petar Dundov – Spark (BLANCAh Remix) (07:36)

key, bpm122
Total Playtime: 00:31:35 min
An artist renowned for his attention to detail and magnificently equipped studio, Petar Dundov has been at the vanguard of the techno genre in all its guises and within the wider canon of Melodic and Progressive House. Already featuring on such esteemed imprints as SCI+TEC, Cocoon Recordings and Sudbeat Music, December 2020's "Salvation / Nature of Nature" EP was a glorious Proton debut. Now following up with another pair of original tracks, "Spark" is redolent in all the trademark features that make Dundov such a respected figure. Through heavy beat, rolling percussive groove and hypnotic bass phrase, sparkling synth motifs gently work across the 9-minute piece in unencumbered fashion. A stripped back breakdown adds further texture and effects before the shimmering melodic sequences take centre stage in the second half. "Day Unseen" provides immediate energy via a syncopated synth motif that provides further intrigue through open filters, modulation and note placement. A clicking, tom-infused percussive groove supplies innovation as a new melody makes its way to the fore and additional strings create a smooth counterpoint to the elements introduced in the first half.
A powerful force withing the house and techno genre movements, BLANCAh, continues to hit the sweet spot with an immaculate blend of melodic components fused to dynamic and powerful dancefloor rhythms. A debut on the renowned Steyoyoke in 2014 signalled the Brazilian's intent as a panoply of original music found its way on to the likes of Lost on You, Sprout and Renaissance Records. The latter bore witness to her debut full-length album in May 2020 with the outstanding "Arias of Sky". Making her Proton Music debut, the BLANCAh remix is a wonderful interpretation that intelligently makes use of Dundov's components while introducing an array of her own production material. The result is a stunning interpretation which bristles with vibrancy as analogue synth lines infused with white-noise, reverb and delay, ripple across the stereo spectrum with ease backed by a chest-thumping kick and elegant percussion.
Regularly seeing his music featured on the likes of Meanwhile, 3rd Avenue and Clinique with a variety of original and remix production material, Imran Khan has shone brightly through 2018's "Arrival" EP on Particles, while August 2019's "Organik" and November's "Sunsweat" EPs continued his story on Proton Music. Remixes for GMJ, Dmitry Molosh and Michael A for the latter, have continued to showcase a burgeoning talent as the UK star now works his magic on "Spark". Characterised by a hefty rhythmic groove and seismic bassline, growling synth lines swim across the stereo spectrum as delayed percussive hits and ticking hats supply hypnotic energy. Evolving with elegance, pads and effects are introduced as pitched variations on the original's central motifs bend and echo into the distance in intriguing fashion. The result is an innovative and dramatic interpretation with its roots firmly in Petar Dundov's "Spark".
A "Spark" of ingenuity sees Petar Dundov light up Proton Music once again aided by iridescent remixes from BLANCAh and Imran Khan.
Directed by Jay Epoch
AandR by James Warren
Mastered by Cid Inc.
Design by Ben Mautner
Text by James Warren//