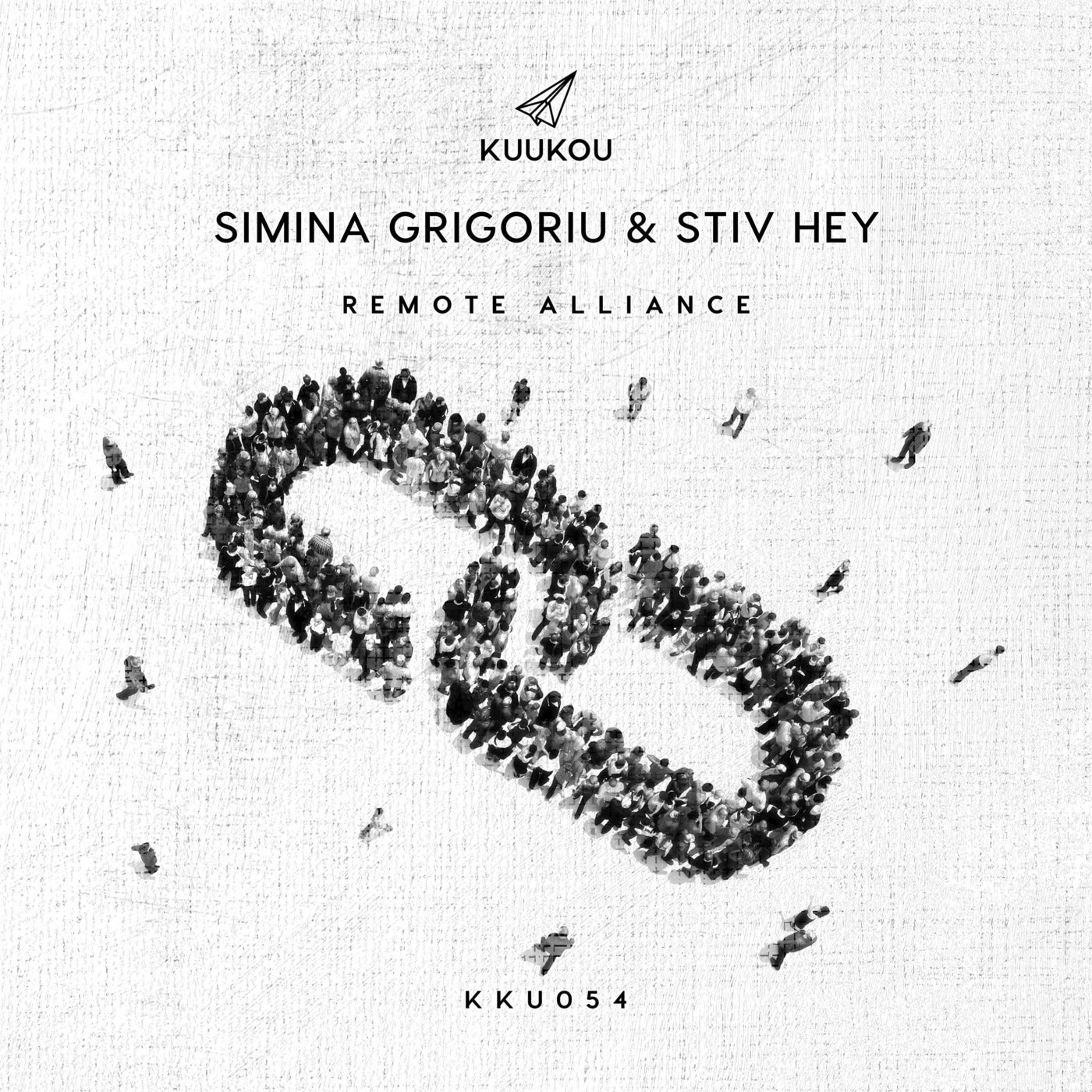 RELEASE: Remote Alliance
ARTIST(S): Simina Grigoriu, Stiv Hey
REMIXERS:
LABEL: Kuukou Records | KKU054
GENRE: LOSSLESS, Techno (Peak Time / Driving)
RELEASED: 2021-11-19
AVAILABLE FORMAT: 885Kbps/LOSSLESS
DOWNLOAD SIZE: 38.81 MB
TOTAL TRACKS 1
Simina Grigoriu, Stiv Hey – Remote Alliance (06:04)

key, bpm130
Total Playtime: 00:06:04 min
Following the internationally celebrated release of their debut collaboration Snowblower on Octopus Recordings back in February 2021, Kuukou label boss Simina Grigoriu and Milan- based producer Stiv Hey now join forces once again, as they prepare to release their incredible follow up record, Remote Alliance.
Due for worldwide release on Friday, November 19 via Simina's long-standing Kuukou Records imprint, Remote Alliance is the latest techno weapon to be added to the German imprint's expansive musical arsenal, as Simina and Stiv team up to deliver a sophomore offering of gargantuan proportions.
Driving and aggressive, whilst also remaining nuanced and considered, the impressive single pulsates with dark midnight energy across its duration, as the in-form producers continue their unending exploration of sonic landscapes into the mesmerising depths of techno euphoria.
A heady amalgamation of intricate rhythms, rolling acid basslines and expertly manipulated vocal samples, the unique underground treatment gradually unfolds over the course of the seven-minute cut, as the two producers unravel a complex tapestry of tantalising soundscapes and melodic breakdowns to deliver another extraordinary showcase in avant- garde techno production.//