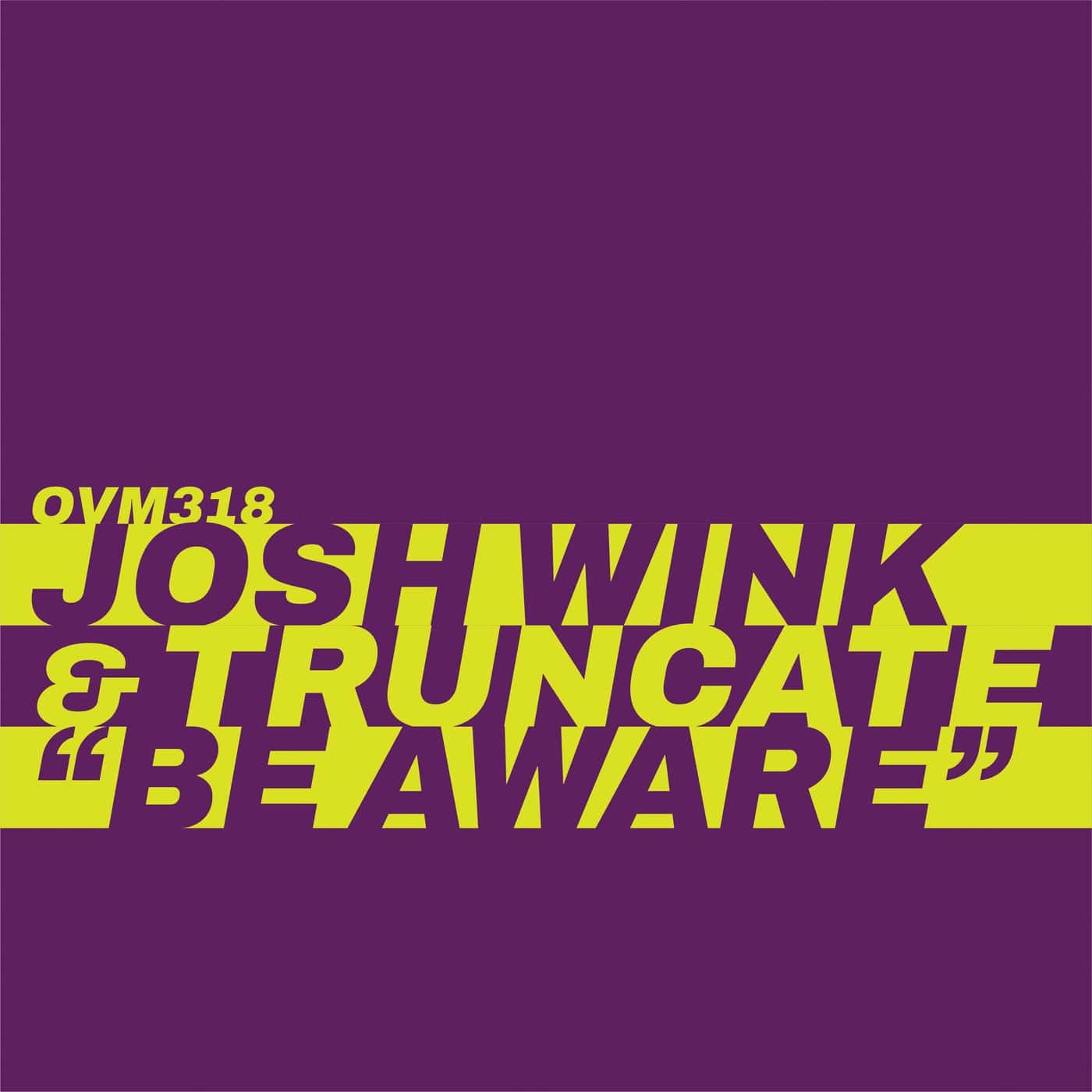 RELEASE: Be Aware
ARTIST(S): Josh Wink, Truncate
REMIXERS: Truncate
LABEL: Ovum Recordings | OVM318
GENRE: LOSSLESS, Techno
RELEASED: 2021-12-10
AVAILABLE FORMAT: 694Kbps/LOSSLESS
DOWNLOAD SIZE: 82.06 MB
TOTAL TRACKS 3
Josh Wink, Truncate – Be Aware (06:25)

key, bpm128

Josh Wink, Truncate – Be Aware (Truncate Mix) (05:36)

key, bpm132

Josh Wink, Truncate – Be Aware (Acappella) (06:10)

key, bpm123
Total Playtime: 00:18:11 min
Josh Wink is as iconic as it gets in electronic music. The Philly artist crafted several of the genre's most enduring hits early in his career and has continued to remain at the forefront of the scene ever since. His Ovum label is part of the reason for that, as are superb new tunes like this one.
Truncate is one of the new techno dons, known for his funky signature style of jackin tracks, along with crafting vast, all-consuming grooves that dominate dance floors. He has done so mostly on his own label and together the pair cook up some real magic on this new release.
Be Aware came about during a multi-day studio session at Truncates LA studio and is the first of two EPs that will be released from that same creative collaboration.Josh has been a fan of Truncates for years and had him remix his 2016 single 'Shoelaces' and 2017 single 'Resist', while in return Josh remixed Truncates 2017 tune 'Concentrate'.
The timeless 'Be Aware' is a ghoulish techno track with freaky vocals that keep you looking over your shoulder. A sparse lead synth rises and falls to edgy effect, slick drums roll deep and unique tweaked effects flesh out this most well-crafted of tracks. Truncate offers his own impactful interpretation, where the tempo quickens and builds into an infectious powerful groove that has immense impact.
This EP is a perfect example of an artist collaboration, where you can equally hear the signature sound of each producer in one distinctive track. This is the first coming together of these two underground icons and the results are unsurprisingly powerful.//