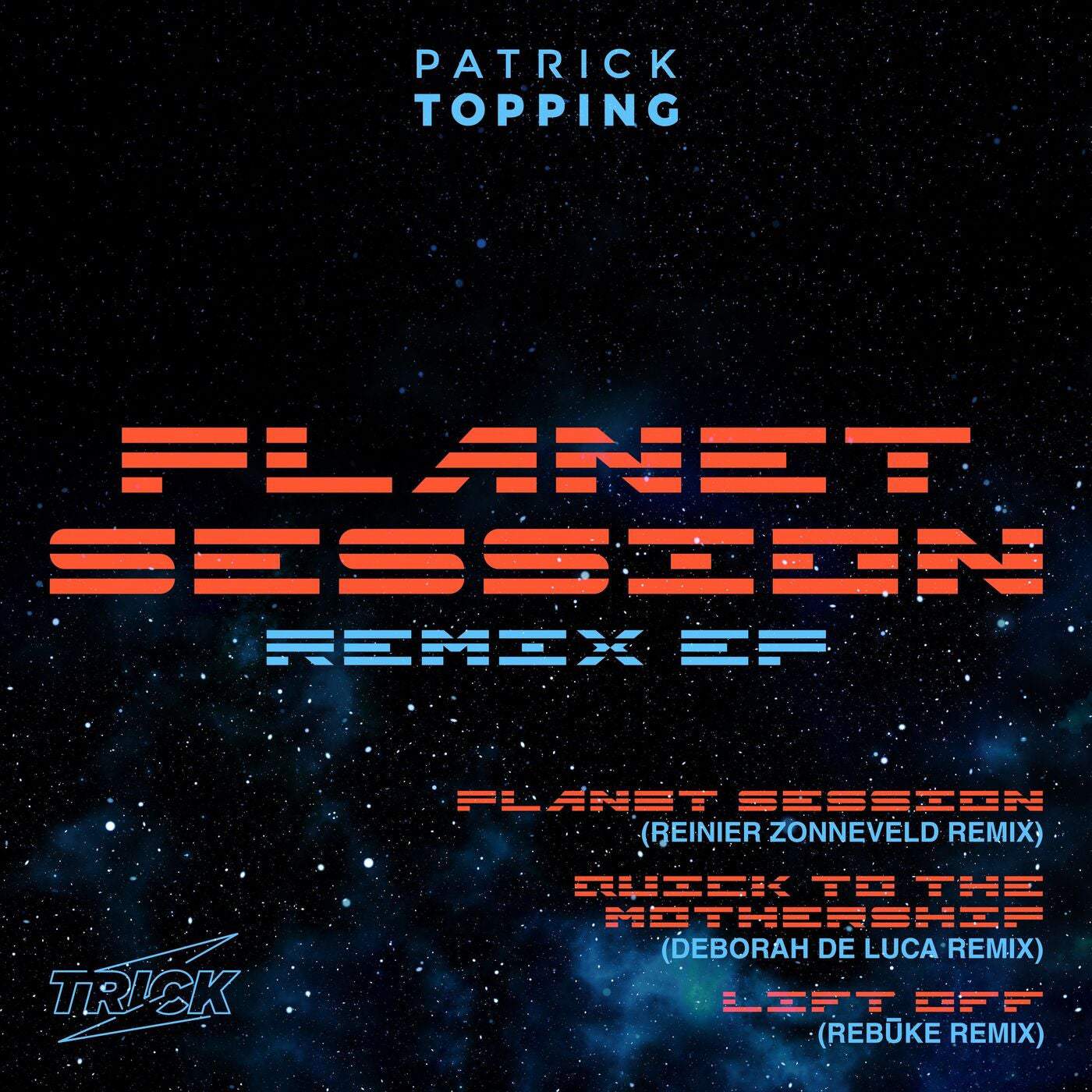 RELEASE: Planet Session Remix EP
ARTIST(S): Patrick Topping
REMIXERS: Deborah De Luca, Rebuke, Reinier Zonneveld
LABEL: Trick | TRICK041
GENRE: LOSSLESS, Techno
RELEASED: 2021-12-10
AVAILABLE FORMAT: 906Kbps/LOSSLESS
DOWNLOAD SIZE: 133.03 MB
TOTAL TRACKS 3
Patrick Topping – Planet Session (Reinier Zonneveld Remix) (06:10)

key, bpm68

Patrick Topping – Quick To The Mothership (Deborah De Luca Remix) (07:05)

key, bpm99

Patrick Topping – Lift Off (Rebuke Remix) (06:10)

key, bpm130
Total Playtime: 00:19:25 min
Patrick Topping announces the 'Planet Session Remix EP' on Trick. Reinier Zonneveld, Deborah De Luca, and Rebūke deliver a set of high-octane remixes.
Recruiting some of the most sought after acts in modern dance music, Patrick Topping pulls together a
no-holds-barred collection of techno reinterpretations of his space-themed 'Planet Session EP' for his
consistently impressive Trick imprint.
"Buzzing with these techno remixes! All three are absolutely banging and take the originals to new levels.
Reinier, Deborah & Rebūke are three of my favourite producers, and I'm so happy they agreed to do it and
smashed them to bits!" – Patrick Topping.
On Reinier Zonneveld's remix, the Filth On Acid boss warps Topping's vocals from 'Planet Session' into a
pounding track complete with ravey stabs and grinding low-end. Sola_mente Records founder Deborah De
Luca flips 'Quick To The Mothership' into a trippy, late-night techno cut, before Drumcode, Hot Creations,
and We Are The Brave affiliate Rebūke rounds out the release with a sharp, jacking take on Topping's 'Lift
Off'.
'Planet Session Remix EP' drops on Trick on 10th December 2021.//