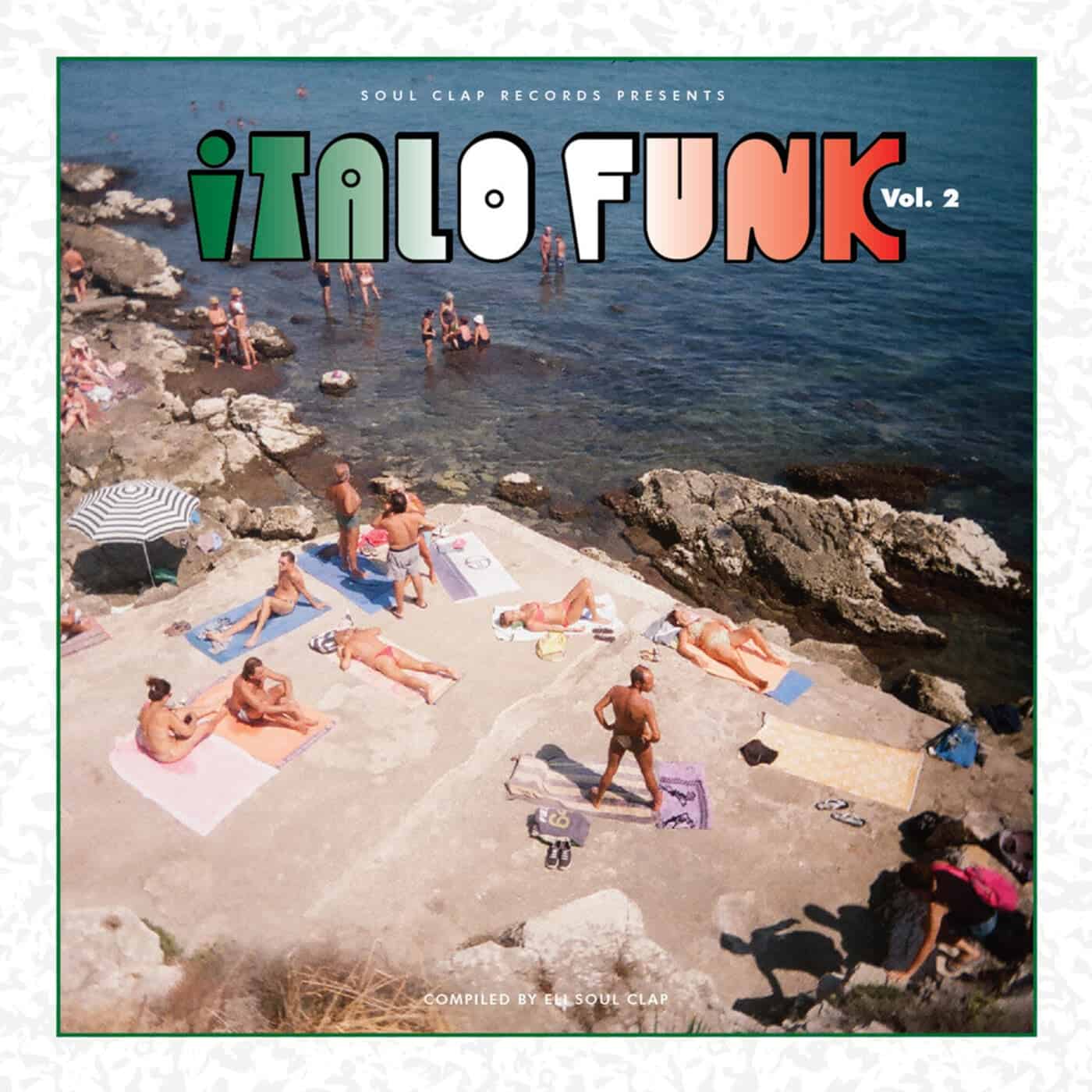 RELEASE: Italo Funk, Vol. 2
ARTIST(S): Brioski, Capofortuna, Claudio Coccoluto, DJ Rocca, Funk Rimini, Lele Sacchi, Roccapofortuna, Rocco Universal, Rollover DJs, Stump Valley
REMIXERS:
LABEL: Soul Clap Records | SCRLP07S
GENRE: LOSSLESS, Deep House
RELEASED: 2021-12-10
AVAILABLE FORMAT: 841Kbps/LOSSLESS
DOWNLOAD SIZE: 378.47 MB
TOTAL TRACKS 10
Stump Valley – Venaria (06:42)

key, bpm104

Rollover DJs – Buonasera (06:28)

key, bpm120

Claudio Coccoluto – Go Goblin (05:30)

key, bpm123

Funk Rimini – King of Style (05:12)

key, bpm120

Lele Sacchi – Slow Down Rock (05:40)

key, bpm111

Rocco Universal – Somewhere Else (06:32)

key, bpm120

Roccapofortuna – Potage (06:01)

key, bpm120

Brioski – Bionic Breaks (04:57)

key, bpm130

Capofortuna – Dopo La Tempesta (06:24)

key, bpm128

DJ Rocca – Don't Be Worried (07:00)

key, bpm120
Total Playtime: 01:00:26 min
What exactly is Italo Funk? What does it sound like? 
Following the success of the first volume in 2019, I've been asked these two questions dozens of times. And my answer has always been this: it is not a style, genre or a specific sound, it's more of an attitude, a mindset you have to put yourself into before producing or DJing. You must love the idea of funk and respect its very roots that trace back into African American music culture. It doesn't matter if it's slow or fast, four to the floor or breakbeat, it must have that respect of where it comes from: a line of heritage that starts with R&B and through disco, house and techno arrives to our days with the same love for a good 'cool' groove.
Judging by your reactions to the first installment of Italo Funk I believe that Eli Soul Clap (behind the steering wheel) and all of us who produced the music tapped into that groove, and you, the listener, felt it. We're all honoured and proud to be able to go on telling the story, carrying our roots and Italian legacy with a Volume 2. But this time, there is someone dear to us, whom we would like to dedicate this compilation to. Someone who represented the thread sewing past and future of the Italo Funk 'attitude'. That person is Claudio Coccoluto. 
Never backing a single inch and never compromising his DJ and producer career, Claudio started when the Italo Disco and Cosmic/Afro Movement faded and House started hitting our beloved boot-shaped country. He spread the gospel of quality and craftsmanship and taught what dedication to Club and Dance culture meant, to thousands of people. He became a national superstar (even my mother knew who he was) and a global cult icon. Unfortunately, Coccoluto passed away earlier this year. I feel very proud and very lucky to have been following in his footsteps and then becoming a personal friend. It is something special if you have the opportunity to study and become close to someone you really admire. But that was Claudio's style, he gave something to everyone and let some artists get close, if they proved themselves. I'm sure every single artist on this album has an anecdote of Coccoluto.
One day he told me he had some music for me to check in case we were going to publish a new volume of Italo Funk. When Eli Soul Clap called me up saying that he was putting together the pieces to it and asked if I was up for it, I immediately submitted the music Claudio sent and the choice went on 'Go Goblin,' a song that sums up his eclectic musical soul, a touch that blends his love for 80's New Wave, an all Italo ear for melody and of course a twisted funky groove. He went on to play on another planet while we were finalizing this album, but luckily his son Gianmaria understood how important it was for all of us to have an exclusive new song by the man we all saw as a mentor.//