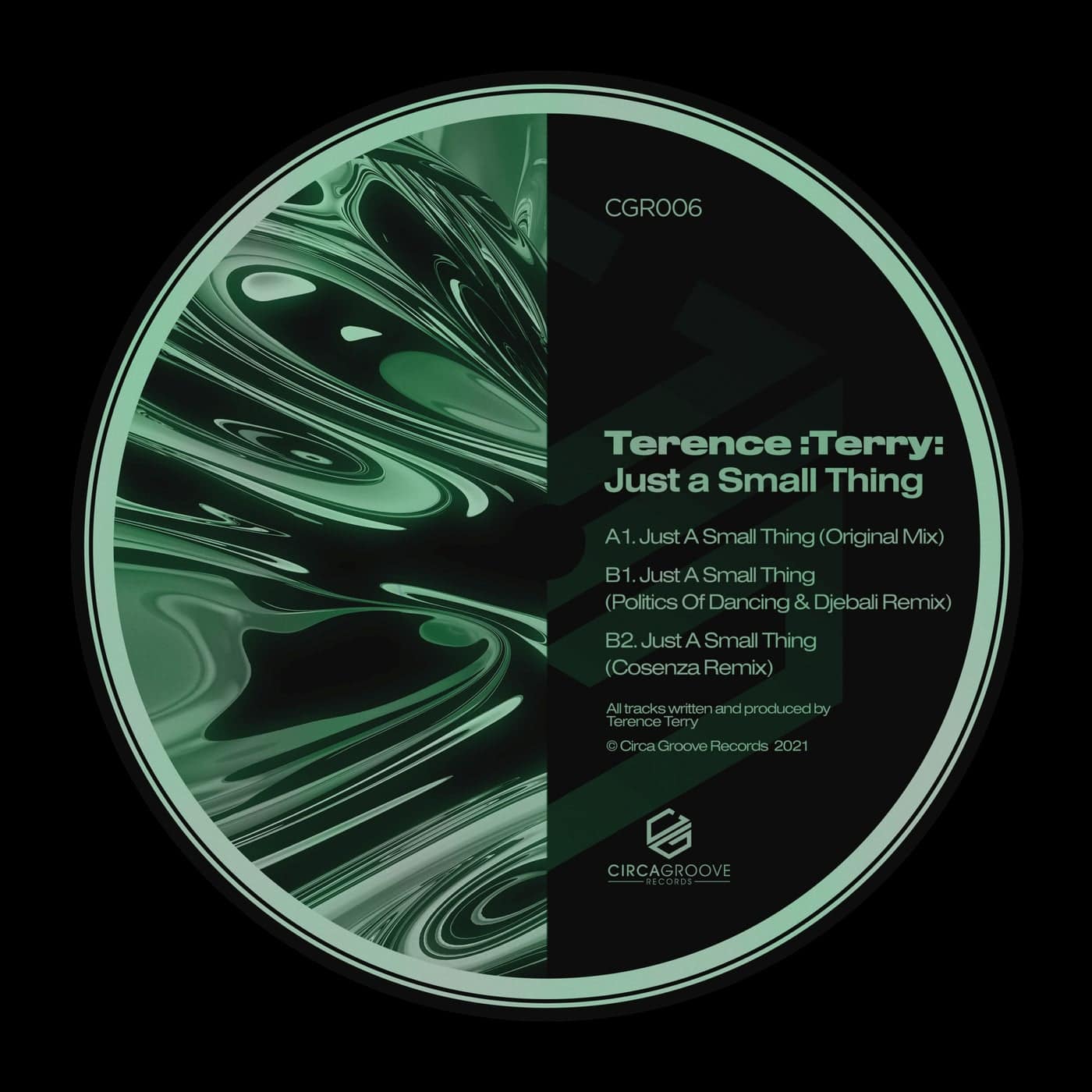 RELEASE: Just a Small Thing
ARTIST(S): Terence :Terry:
REMIXERS: Cosenza, Djebali, Politics Of Dancing
LABEL: Circa Groove | CGR006
GENRE: LOSSLESS, Minimal / Deep Tech
RELEASED: 2022-01-03
AVAILABLE FORMAT: 831Kbps/LOSSLESS
DOWNLOAD SIZE: 139.73 MB
TOTAL TRACKS 3
Terence :Terry: – Just a Small Thing (07:45)

key, bpm129

Terence :Terry: – Just a Small Thing (Politics Of Dancing & Djebali Remix) (07:38)

key, bpm129

Terence :Terry: – Just a Small Thing (Cosenza Remix) (06:47)

key, bpm128
Total Playtime: 00:22:10 min
Having notched up releases on the likes of Apollonia, One Records, Djebali, and his very own La Vie En Rose we welcome Terence :Terry to the Circa Groove family with his 'Just A Small Thing' EP. A slick, spacey vocal cut designed for the deepest part of the night. This hypnotic house bomb proves why Terence has become a household name in the underground club scene over the past two decades. His talents have seen him play in clubs from DC10 Ibiza to Panoramabar and Watergate Berlin all the way to Goa Madrid and Fabric London.
A1. Just A Small Thing is centered around a sharp, rhythmic bassline that roars under the dance floor whilst Terence manages to strike a fine balance between warm, fulsome tones and a sleek vocal line. The mesmerizing glitchy synths that run throughout manage to keep the sound tripped out and modern, whilst the traditional 909 drum groove brings a classical feel to the record.
B1. Is a very special collaborative remix between house heavyweights Djebali and Politics Of Dancing, artists with a huge output and contribution to the scene – when they clash it makes for a very potent production duo. The track carries hard-hitting and polished grooves, a killer contemporary house number.
B2. Cosenza has seen a rise within the scene through delivering heavy-duty house grooves, that become instant DJ essentials. His release 'Future Salad' on iO Mulen's prestigious Hoarder label is currently doing the rounds, showing his quality as a producer. His in-your-face slant of 'Just A Small Thing' flips the track with heavy-duty drum lines under a plucked jackin' style bassline, this rendition is as hard-hitting as you like.//