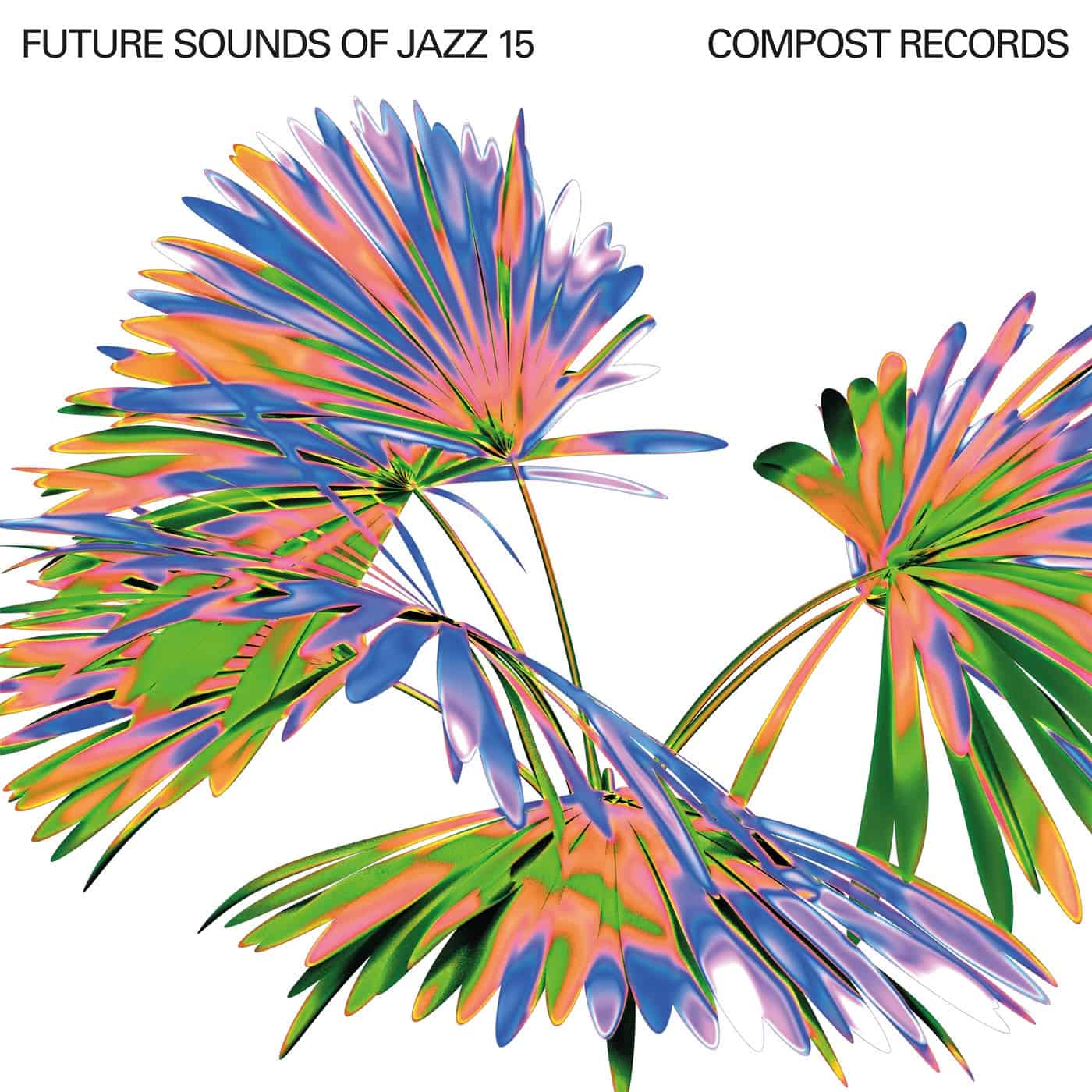 RELEASE: Future Sounds Of Jazz Vol. 15
ARTIST(S): Aera, All Is Well, Arnau Obiols, KAYYAK, Debora Kessler, Benjamin Sturm, Brandi Ifgray, Class Compliance, Cotonete, Don Carlos, James Holden, The Animal Spirits, Kevin Yost, Lucas Croon, Marnie, Martin Buttrich, Mille & Hirsch, Oliver Kieser, Ron Deacon, Johanna Jaeremo, Rudoulpho, Sarabi, Bantu Clan, Shina Williams & His African Percussionists, Toshio Matsuura Group, Typesun
REMIXERS: DJ Deep, Romain Poncet, DJ Nature, Esa Williams, Maurice Fulton
LABEL: Compost | CPT5823
GENRE: LOSSLESS, Organic House / Downtempo
RELEASED: 2022-01-27
AVAILABLE FORMAT: 853Kbps/LOSSLESS
DOWNLOAD SIZE: 899.92 MB
TOTAL TRACKS 21
Typesun – Last Home (DJ Nature Remix) (08:20)

key, bpm81

Brandi Ifgray – Bones (Maurice Fulton Vibe Mix) (07:20)

key, bpm100

Lucas Croon – Türkischer Tee (07:31)

key, bpm120

Ron Deacon, Johanna Jaeremo – Untitled B2 Brando Jazz feat. Johanna Jaeremo (06:18)

key, bpm125

Oliver Kieser – Oscura Serenata (04:44)

key, bpm125

Marnie – Floor Of Soul (04:54)

key, bpm112

Kevin Yost – Another World (07:59)

key, bpm124

Arnau Obiols, KAYYAK, Debora Kessler – Tunacheza feat. Debora Kessler (05:25)

key, bpm122

All Is Well – Day Two (06:30)

key, bpm116

Aera – Line Of Conception (05:33)

key, bpm122

Toshio Matsuura Group – At Les (07:12)

key, bpm94

Sarabi, Bantu Clan – Africa Ni Leo (Esa & Nonku Phiri Kaap Mix) (06:03)

key, bpm125

Class Compliance – Cuadro (06:30)

key, bpm116

Don Carlos – Mediterraneo (05:27)

key, bpm119

Shina Williams & His African Percussionists – Agboju Logun (11:42)

key, bpm117

Cotonete – Super Vilain Wants Love (DJ Deep & Romain Poncet Remix) (06:02)

key, bpm124

Rudoulpho – Sunday Afternoon (10:24)

key, bpm120

Benjamin Sturm – Francebeat (04:33)

key, bpm117

Mille & Hirsch – Pentagon Flow (09:31)

key, bpm120

Martin Buttrich – Meeting Dave Dish (06:38)

key, bpm121

James Holden, The Animal Spirits – The Neverending (04:30)

key, bpm103
Total Playtime: 02:23:06 min
Cool – calm – collected: chapter 15 of this superlative series, compiled by Composts head honcho Michael Reinboth. 21 tracks, 8 exclusive, previously unreleased tracks. The exciting package comes as 2-CD / 4-LP vinyl. Enjoy!
The exclusives by Area (guess you all know his brilliant Innervisions release), Arnau Obiols & KAYYAK (recently featured by Gilles Peterson in his watch out for 2021 top five list), Ron Deacon (officially belongs to the Workshop-Crew together with other artists like Move D, Even Tuell and Kassem Mosse), Class Compliance my gosh… what a killer tune, Mille & Hirsch (operators of the fine Polish Records), All Is Well (Fred Everything), Ben Sturm (watch out talent of Leipzig's viral underground scene) and Oliver Kieser (best known as Kieser & Velten with their releases on G-Stone).
This wonderful Esa Williams remix of Bantu Clan vs. Sarabi is also previously unreleased.
Several magazines voted the Future Sounds Of Jazz as one of the best compilation series of all time. With this series, starting in 1995, the term Future Jazz became a genre landmark.
Links:
www.discogs.com/label/396237-Future-Sounds-Of-Jazz//