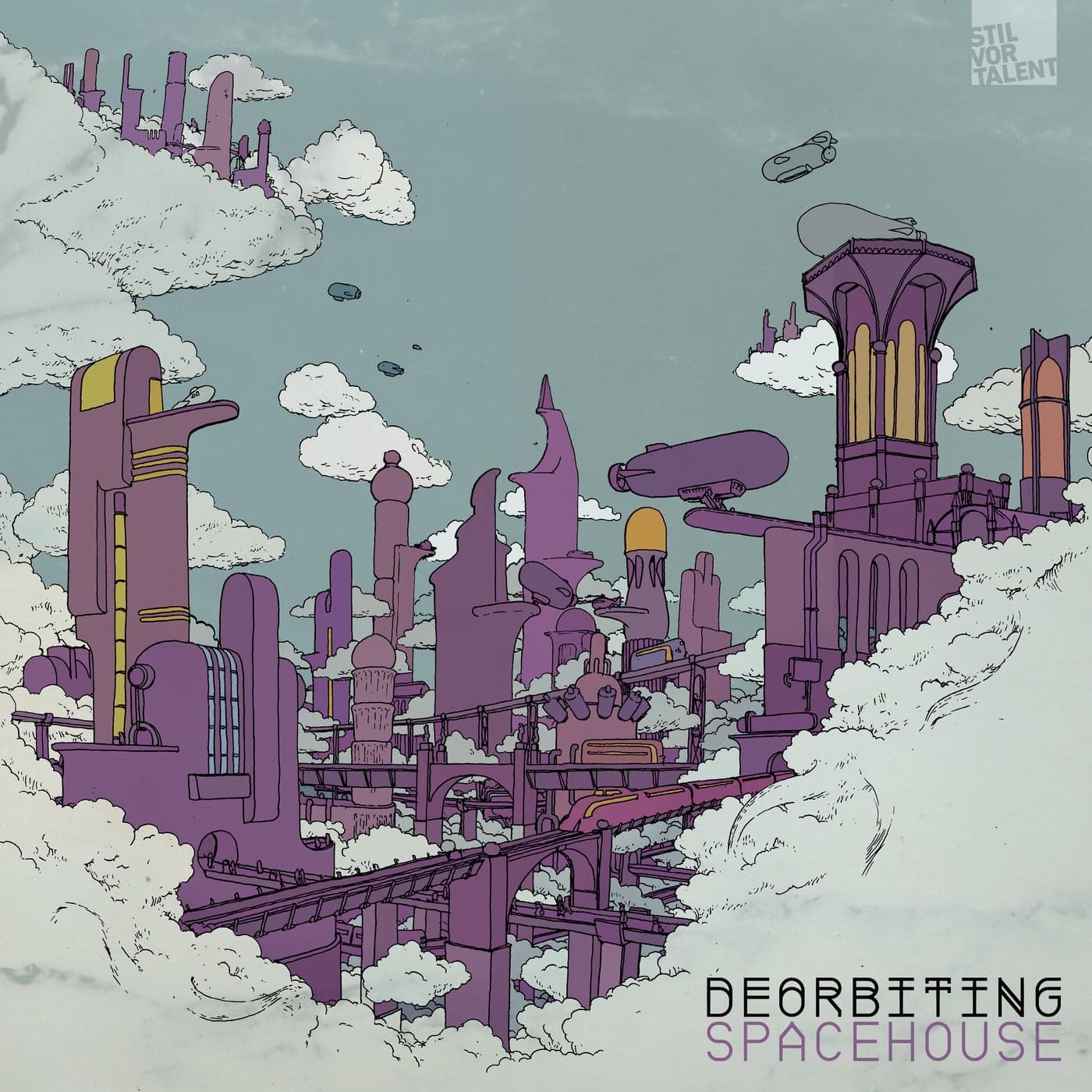 RELEASE: Space House
ARTIST(S): HRRSN, Ira Atari, Deorbiting
REMIXERS:
LABEL: Stil Vor Talent / SVT303
GENRE: Lossless, Electronica
RELEASED: 2022-03-18
AVAILABLE FORMAT: 320Kbps, FLAC
DOWNLOAD SIZE: (212.37 MB)
TOTAL TRACKS 14
Deorbiting – Launch Protocol (03:28)

, 109

Deorbiting – Veil (08:15)

, 105

Deorbiting – The Journey (06:53)

, 120

Deorbiting – Das Kosmische Ballett (05:54)

, 121

Deorbiting – Total Recall (06:47)

, 125

Deorbiting – Unknown Entity (03:31)

, 159

Deorbiting – World Apart (03:49)

, 120

Deorbiting – Spaziergang Im All (08:19)

, 120

HRRSN, Deorbiting – Serenity (06:35)

, 120

Deorbiting – Solid State (06:22)

, 123

Deorbiting – Celestial Mechanics (06:40)

, 103

Ira Atari, Deorbiting – Radio, Radio (07:10)

, 122

Deorbiting – 303 (06:42)

, 124

Deorbiting – And Beyond (08:37)

, 120
Total Playtime: 01:29:02 min
eng||Core elements to the Stil vor Talent catalogue since the landing of their debut LP Paranorama in 2018, Berlin-based outfit Deorbiting, real name Christian Schilgen and Christoph Deckert, make an anticipated comeback with their debut album, Space House.
A fourteen-piece Moebius strip of minutely designed textural synthesis, kinetic dazzle and otherworldly evasion.
Bound for the greater limits of our world, Space House sounds out the multi-dimensional gaps and crannies between kosmische, deep house, EBM and electronica through an array of cuts operating as so many portals into the duo's trademark widescreen explorations. Setting course on uncharted territories, Deorbiting take us on a slo-blooming interstellar journey, moving from the cottony weightlessness of space operaed ambient of its interludes to smouldering floor weaponry effortlessly, tying functionality with narrative cohesion throughout.
Here, pop-informed motifs languidly rub shoulders with a sense of cosmo-symbiotic club euphoria that peeps as much towards the eerie warmth of 80s synthwave as it glances at hypermodern minimalism with an acute ear for what makes clubbers boogie to optimal effect. Suffused with robotic vox a la Space Art and spacious padwork, Das Kosmische Ballett and Spaziergang Im All" are riveting odes to intergalactic escapism, while The Journey and World Apart beam us straight back to the VHS era with their lush Casio synths and catchy riffs pouring mellifluously.
Melding the soft, smooth-tongued timbre of vocalist HRRSN with refined electro-acoustic arrangements and a bespoke, floor-friendly rhythmic construction,Serenity eases us in a spacious cocoon of sound, as Radio Radio feat. Ira Atari trades the calmer atmospheric side for soft-spoken yet incendiary club apparatus, i.e. fast-cascading keys, woofer-blasting bass and infectious whispers. All instrumental, bass-loaded combers Total Recall and the even sturdier, utterly no-nonsense Solid State grant maximal impact when they enter the melee, complete with the assets to tie the body and mind in one magic spiral of euphoric plenitude.//