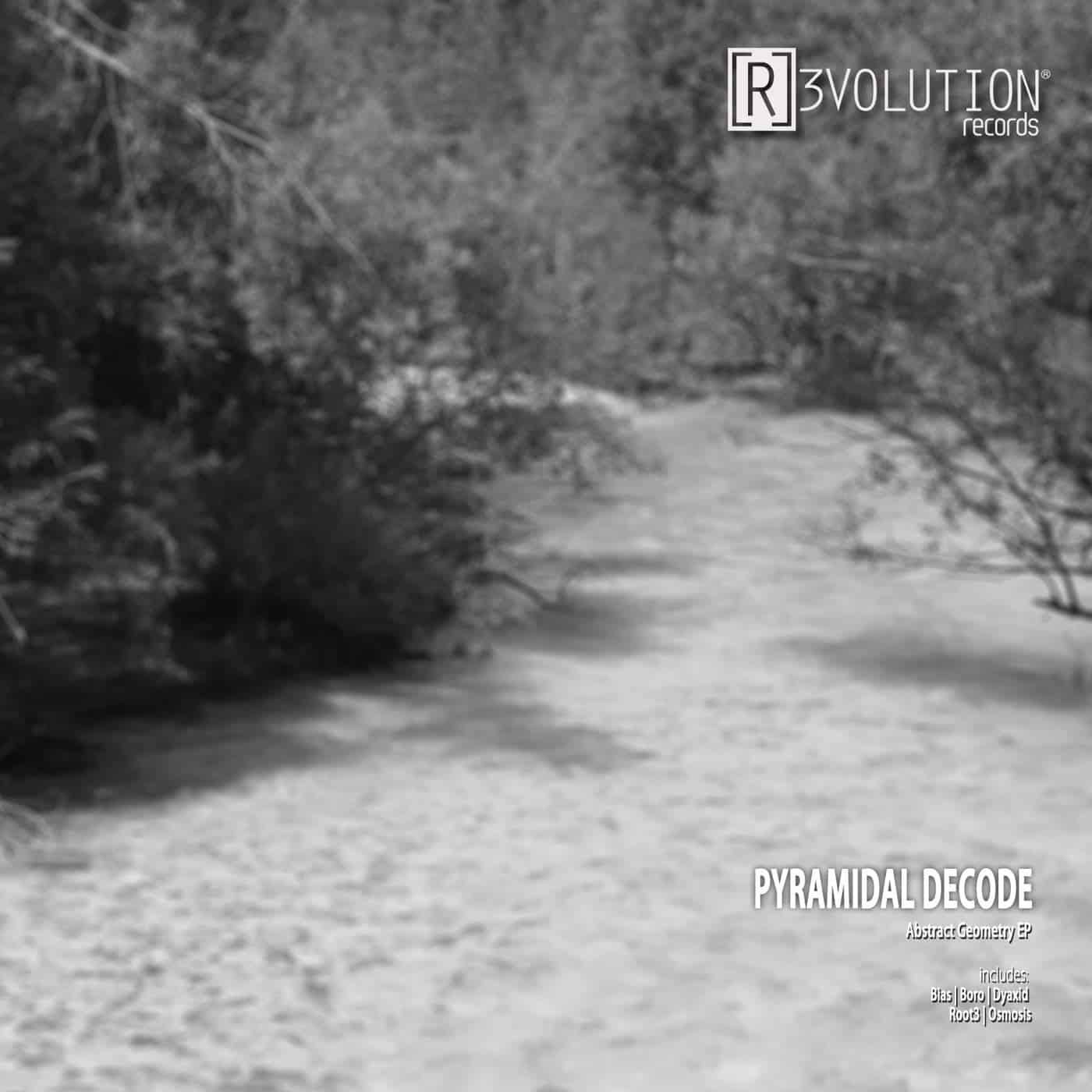 RELEASE: Abstract Geometry
ARTIST(S): Pyramidal Decode
REMIXERS:
LABEL: [R]3volution | R3D046
GENRE: LOSSLESS, Techno (Raw / Deep / Hypnotic)
RELEASED: 2022-02-14
AVAILABLE FORMAT: 999Kbps/LOSSLESS
DOWNLOAD SIZE: 236.16 MB
TOTAL TRACKS 6
Pyramidal Decode – Dyaxid (06:38)

key, bpm135

Pyramidal Decode – Osmosis (06:06)

key, bpm130

Pyramidal Decode – Abstract Geometry (05:54)

key, bpm133

Pyramidal Decode – Root3 (06:16)

key, bpm135

Pyramidal Decode – Bias (05:50)

key, bpm133

Pyramidal Decode – Boro (06:10)

key, bpm135
Total Playtime: 00:36:54 min
After his first appearance on [R]3volution among the artists selected for the vol.3 of Michele Mausi R3mixes EP, here is the first "SOLO" EP by Francesco De Marzo AKA Pyramidal Decode (guaranteed not to be the only), an undisputed and promising talent born and raised in Italy who, despite his young age, boasts appearances on very important labels of the scene such as Modularz, Dynamic Reflection, Dead Cert, Edit Select, Hardtools and West Rules just to name a few. Abstract Geometry EP clearly demonstrates how Pyramidal Decode is the pseudonym of a Techno polyhedral producer. His music can be hardly be defined, but it spaces out between ambient techno and hard industrial, coming out as a mind bending anxious calming trip.
Mastered by MD MASTER LAB
[email protected]//