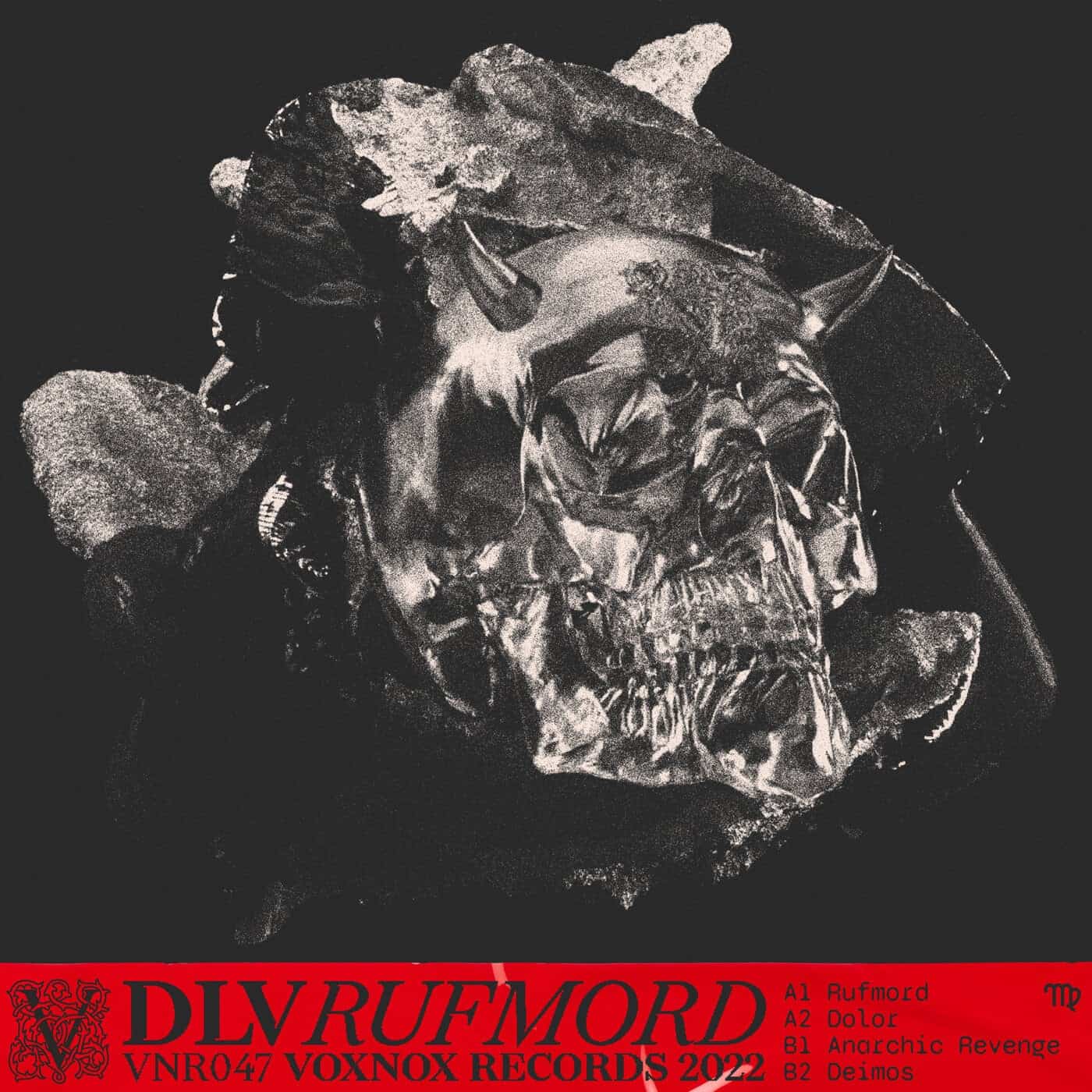 RELEASE: Rufmord
ARTIST(S): DLV
REMIXERS:
LABEL: Voxnox | VNR047
GENRE: LOSSLESS, Hard Techno
RELEASED:
AVAILABLE FORMAT: 320Kbps/LOSSLESS
DOWNLOAD SIZE: 58.30 MB
TOTAL TRACKS 4
DLV – Rufmord (07:04)

key, bpm142

DLV – Dolor (06:14)

key, bpm145

DLV – Anarchic Revenge (05:15)

key, bpm107

DLV – Deimos (05:34)

key, bpm142
Total Playtime: 00:24:07 min
eng||Vienna-born, Berlin-based artist DLV, known for tracks like "Rave Instructor" and "Der Teufel", brings his uncompromising and invigorating sound to Voxnox. For the 47th edition of Berlin's infamous Hard Techno outlet, he presents his selection of pure dancefloor-oriented weapons. A record that reflects his musical journey of the last few years – no frills, no B-sides, no compromises.
Percussive and driving, creating a mood that makes you think of a marching legion on its way to the gates of hell. A track made for moving crowds in search of excitement and a hard-hitting peak time belter. Perfect for getting the crowd going, regardless of what time it might be.
Driven by a pounding kick and accompanied by an energetic and striking synth line the unstoppable whipping drum rhythms as well as the dramatic atmosphere take this track to its climax. A real-time bomb that escalates every warehouse gathering in the best DLV manner.
The title says it all. Anarchic Revenge is an unprecedented and electric banger that shreds its way into the ears and minds of the crowd. Embedded in distorted and refined industrial vibes, it develops into an uncompromising and raw techno groove.
Galloping drum patterns mixed with a raw and stripped-down aesthetic are set in a sinister and commanding contrast. Combined with an honest and catchy bassline, a spherical soundscape, and mechanical drums and percussion, this track marks the end of this journey and perfectly sums up the release.//