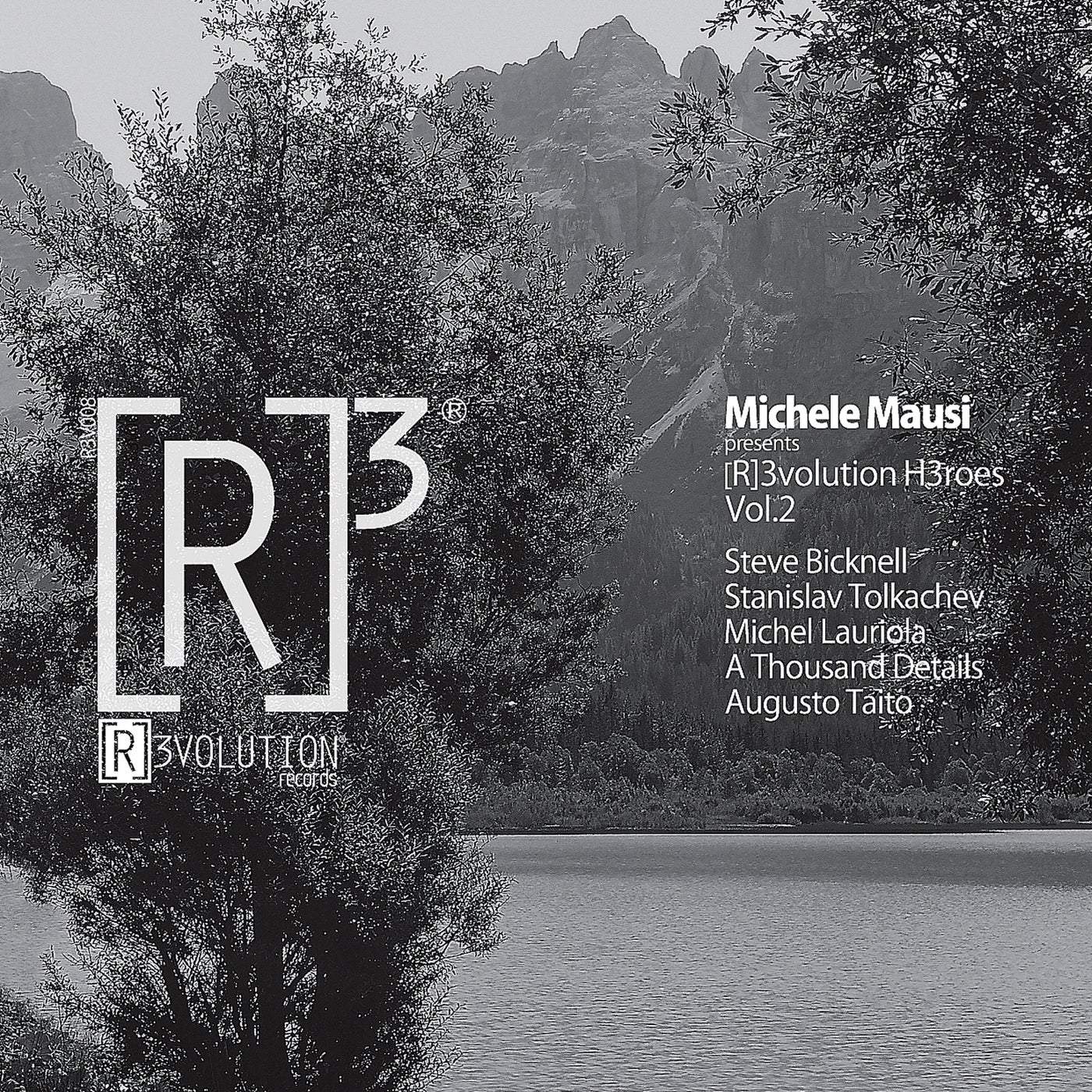 RELEASE: [R]3volution H3roes Vol.2
ARTIST(S): A Thousand Details, Augusto Taito, Michel Lauriola, Michele Mausi, Stanislav Tolkachev, Steve Bicknell
REMIXERS:
LABEL: [R]3volution / R3V008
GENRE: Lossless, Techno (Raw / Deep / Hypnotic), Techno
RELEASED: 2022-04-25
AVAILABLE FORMAT: 453Kbps, FLAC
DOWNLOAD SIZE: (241.42 MB)
TOTAL TRACKS 6
Steve Bicknell – Dream State (07:18)

, 75

Michel Lauriola – Remote System (06:29)

, 130

Michele Mausi – Azar (05:34)

, 70

Stanislav Tolkachev – As Late As Possible (06:12)

, 135

A Thousand Details – McChouffe Wants Micheline (Mean Machine Seems Mix) (05:46)

, 68

Augusto Taito – Interdimentional Deja Vu (06:24)

, 132
Total Playtime: 00:37:43 min
[R]3volution is a techno label envisaged by Michele Mausi that has welcomed artists such as Jonas Kopp, Yan Cook, Ritzi Lee, Temudo and Arnaud Le Texier to their roster.
Veteran English artist Steve Bicknell is known for his works on Ostgut Ton, Tresor, CLR, Blueprint, Soma to name only a few.
Michel Lauriola is Argentina-based and his music can be found on Marco Bailey's MATERIA, Gynoid Audio, Children of Tomorrow.
Michele Mausi is the driving force of [R]3volution Records.
The enigmatic Ukrainian artist Stanislav Tolkachev appears following acclaimed contributions to the likes of Bas Mooy's Mord and Kr!z's Token.
Portuguese artist A Thousand Details has been on Lewis Fautzi's Faut Section, Mord, Animal Farm and more.
Augusto Taito from Amsterdam is an artist who lists labels like Edit Select, K S R and Dynamic Reflection in his back catalogue.
Expect to hear a variety of analogue techno weapons touching on modular, tough and hypnotic…//