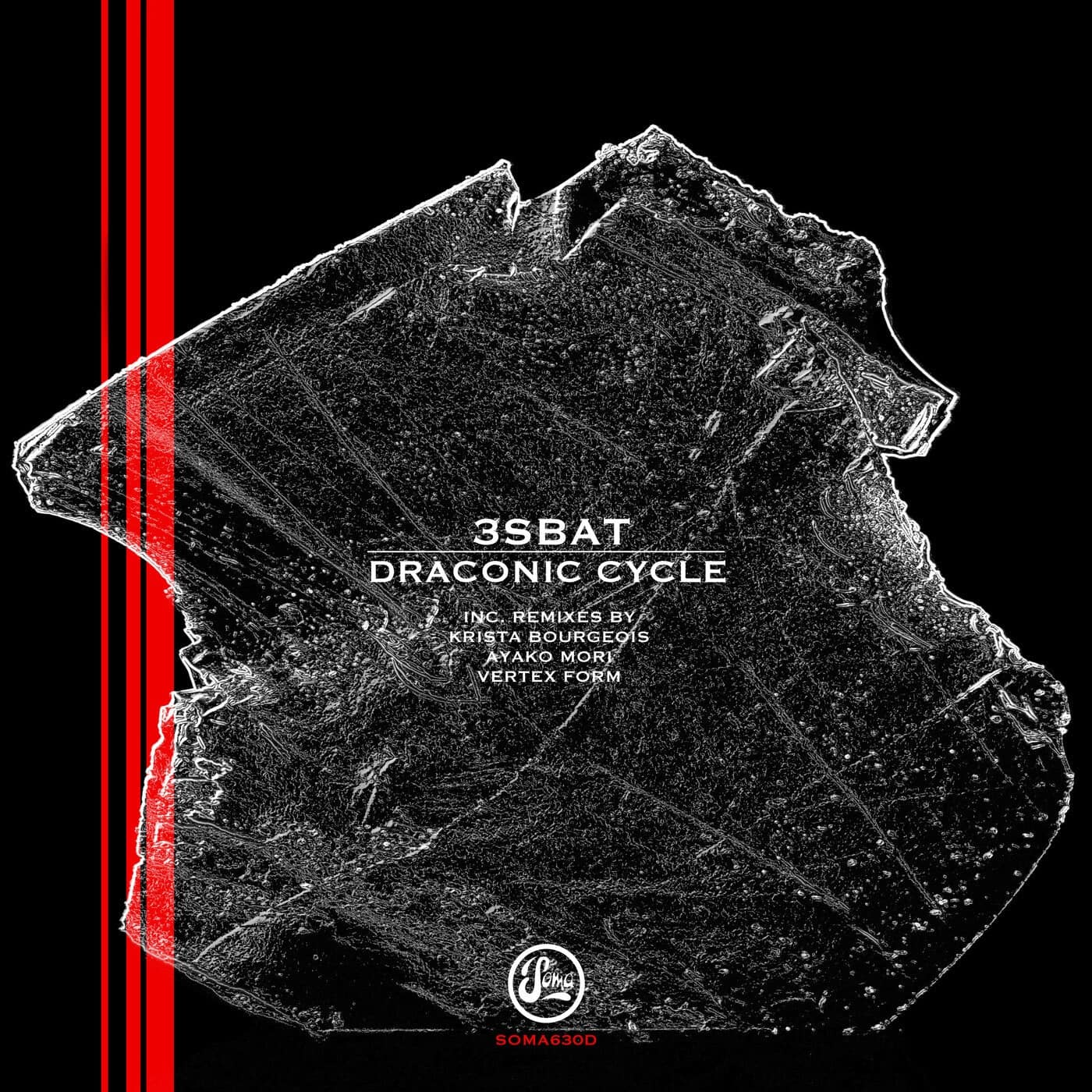 RELEASE: Draconic Cycle EP
ARTIST(S): 3SBAT
REMIXERS: Ayako Mori, Krista Bourgeois, Vertex Form
LABEL: Soma Records | SOMA630D
GENRE: LOSSLESS, Hard Techno
RELEASED: 2022-06-10
AVAILABLE FORMAT: 977Kbps/LOSSLESS
DOWNLOAD SIZE: 266.30 MB
TOTAL TRACKS 6
3SBAT – Draconic Cycle (05:16)

key, bpm112

3SBAT – Lucid Dream (06:28)

key, bpm153

3SBAT – The Angel Of The Abyss (07:11)

key, bpm150

3SBAT – Draconic Cycle (Krista Bourgeois Remix) (05:35)

key, bpm113

3SBAT – Draconic Cycle (Ayako Mori Remix) (05:42)

key, bpm155

3SBAT – Draconic Cycle (Vertex Form Remix) (07:39)

key, bpm87
Total Playtime: 00:37:51 min
3SBAT (pronounced Esbat) is an Italian-born, non-binary, and Glasgow-based DJ & producer. Previously released on Soma Records with the track Death & Rebirth for Collective Process VA Vol. 3, 3SBAT returns to Soma with their own EP  Draconic Cycle  a full-on hard industrial techno journey.
Draconic Cycle takes inspiration from Draconian Magic; a Left-Hand Path magical tradition in which mythological dragons and serpents represent its core components darkness, chaos, or the harsh forces of nature. Draconic energy is a powerful force that can also materialise in the human body, where it takes the shape of the serpent Kundalini. This fire energy, when awoken, gifts humans the potential for growth and transformation. 
 
3SBAT's sound  a blend of distorted kicks, industrial soundscapes, noise hats, broken beats, EBM synths, dark atmospheres, and percussive drums  aims to recreate this draconian energy. 
 
Draconic Cycle is the track that lends its name to the EP, followed by Lucid Dream; a lucid nightmare where distorted voices haunt a desolate industrial site. The Angel of The Abyss ends the cycle with elements of broken beats and a reference to Abaddon  the Angel of the Bottomless Pit; the Destroyer  where distorted patterns culminate in an ultimate point of destruction that no longer serves our conscious minds.
 
To complete the release there are three murderous remixes of the track Draconic Cycle by Krista Bourgeois, Ayako Mori, and Vertex Form  winners of the remix competition run by 23by23. The latter is a campaign by Sydney Blu and Rebekah aiming to increase the percentage of female / non-binary / trans and gender non-conforming producers in the music industry to 23%% or higher by the end of 2023. 
Mastered By Conor Dalton @ Glowcast Mastering.//