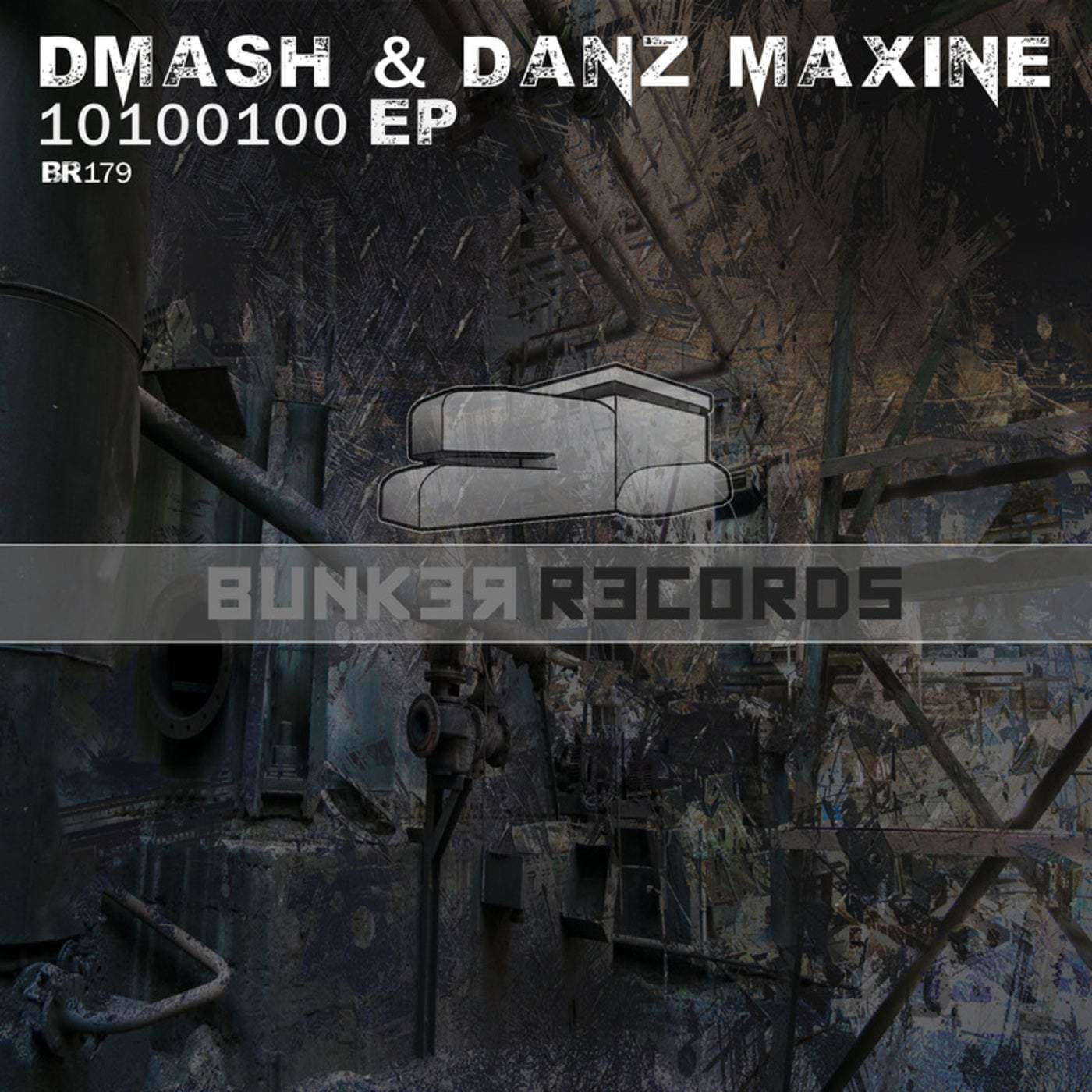 RELEASE: 10100100 EP
ARTIST(S): Dmash, Danz Maxine
REMIXERS:
LABEL: Bunk3r R3cords / ASGBR179
GENRE: Lossless, Techno (Raw / Deep / Hypnotic)
RELEASED: 2022-06-10
AVAILABLE FORMAT: 1110Kbps, FLAC
DOWNLOAD SIZE: (86.31 MB)
TOTAL TRACKS 2
Dmash, Danz Maxine – 0110001 (05:51)

, 100

Dmash, Danz Maxine – 0110010 (05:36)

, 133
Total Playtime: 00:11:27 min
When you put 2 Mexican Techno talents together in the studio, you get a very strong and dark EP with massive deep kicks and sounds from
the deep Mexican underground.
Dmash is a Mexican DJ/Producer whose work is composed of deep and hypnotic strong sounds, in addition to exhibiting different abstract colors.
As a DJ, his sessions are deep and full of energy creating atmospheres that involve the public and transport them to another world.
In 2009 he was invited to be part of the events "We Love Techno", considered as one of the best in Mexico City, as producer and promoter,
playing at their parties and festivals with a unique style of Techno. It was in 2011 when his DJ sets were broadcasted on the radio station
www.chorley.fm in Manchester (England) having a high impact with radio listeners.
Danz Maxine is a rising Mexican Techno project developed by Dante Gabriel Islas Villagomez, an electronic musician based
in the southwestern mountains of Mexico City. His interest in music started at an early age, when he sat down at home and
listened to jazz and rock while staring at the eq. analyzer of the sound system in his parents living room.
He began his musical studies at the age of 11, through extracurricular guitar classes at school.
In 2014, after being involved in several rock projects, he built an interest in electronically produced music such as disco,
IDM and dubstep. This lead him to start acquiring gear and learning about DAWs, audio engineering and electronic music production,
which he would later study in a formal academic context.
In 2016, Danz Maxine was born as a necessity to take the concepts developed in the studio to parties in order to contribute
to the ecstasy of the dancing crowd. His influences are as numerous as unusual, mixing micro/macro-tonality, odd-time signature beats,
polyrhythms, jazz, Afro/Latin rhytms, lo-fi textures, and hard rock/metal moods. The result is an eclectic, dark, hypnotic,
atmospheric and energetic style of Techno.//