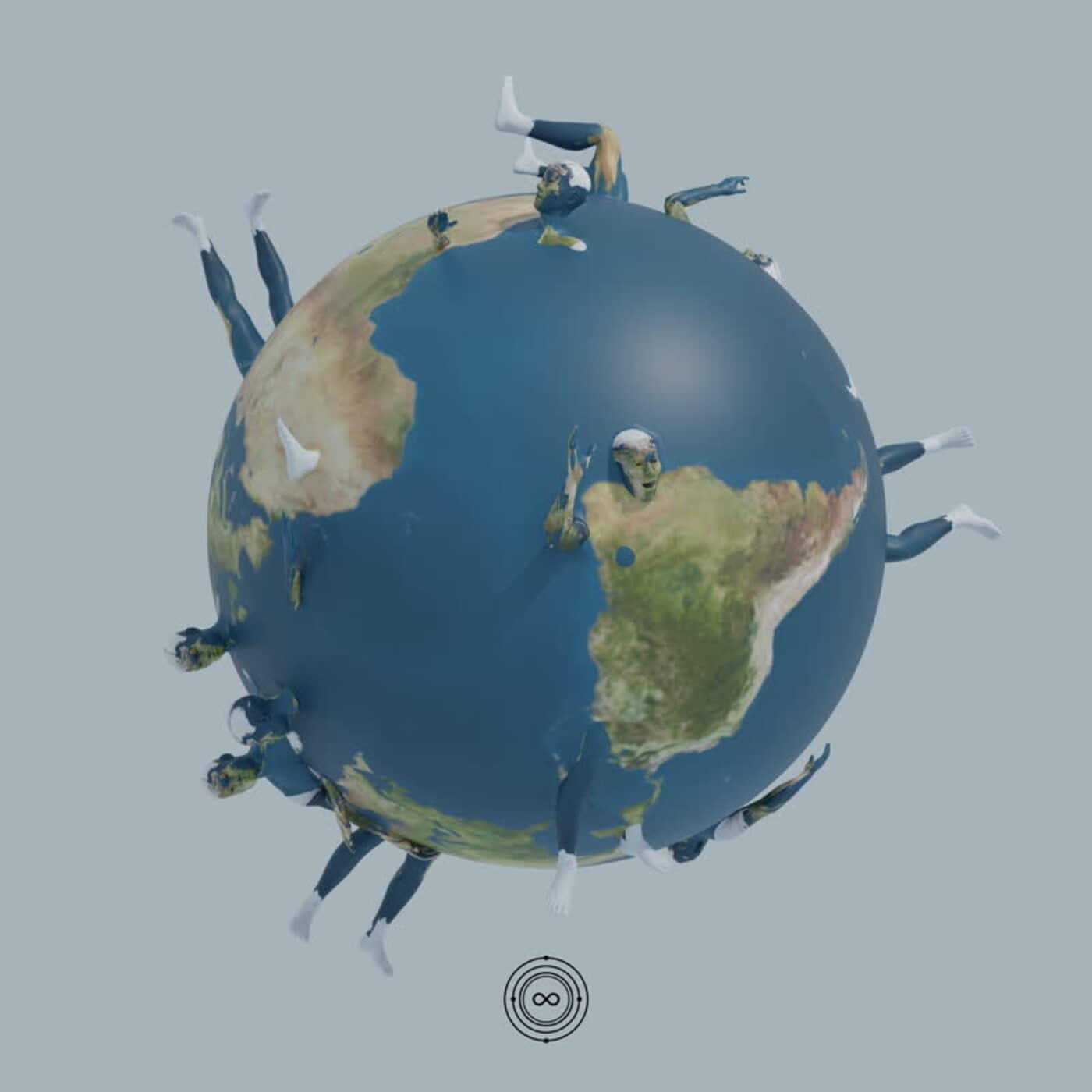 RELEASE: Inertia
ARTIST(S): Forces
REMIXERS:
LABEL: Infinite Machine | IM097
GENRE: LOSSLESS, Electronica
RELEASED: 2022-07-01
AVAILABLE FORMAT: 1668Kbps/LOSSLESS
DOWNLOAD SIZE: 660.21 MB
TOTAL TRACKS 12
Forces – Algorithmic Governance (05:06)

key, bpm135

Forces – Chaosmosis (05:20)

key, bpm107

Forces – Ocean Falls (03:22)

key, bpm101

Forces – Morphogenesis (05:20)

key, bpm90

Forces – Swarm (04:35)

key, bpm133

Forces – Zamenhof (03:34)

key, bpm152

Forces – Futurability (04:33)

key, bpm113

Forces – Sad Passions (05:05)

key, bpm85

Forces – Statistikon (03:35)

key, bpm96

Forces – Soul at Work (05:32)

key, bpm151

Forces – Spiritual Automata (05:28)

key, bpm103

Forces – Horizon of Possibility (04:22)

key, bpm65
Total Playtime: 00:55:52 min
Infinite Machine is happy to welcome Finnish interdisciplinary artist, Forces, to the IM family with the release of Inertia, Joonas Siren's fifth album since he began putting out music in 2018. With previous cosigns from Aphex Twin, Zuli & Daniel Ruane, Forces is known for creating sharp digital textures and ever-surprising rhythmic structures using live coding software such as SuperCollider and TidalCycles.
With a background in fine art, Forces is never one to shy away from conceptual thinking about his output and this album is no different. Engaging with the work of theorist Franco Berardi (particularly recent book 'Futurability'), Inertia tries to soundtrack the political malaise of the last few decades and the growing sense of powerlessness and inability to avoid the many crises generated by the structures of capital.
Forces opens up proceedings with 'Algorithmic Governance', where doom-laden bass drones pulse and groan over erratic drum hits which play in alien time signatures, outside of the realm of full, human comprehension. The algorithmic control of the track's title could refer to Franco Berardi's interest in social media, a force which simplifies and monetises social communication, or it could refer to his approach to co-creation with his software of choice. With many compositions, Forces sets up rules or parameters in his code but allows elements of randomisation and evolution, inviting SuperCollider's algorithm to become a co-author alongside him.
'Morphogenesis' begins life as a straight-forward, hard techno composition but things are not as simple as they may first seem. Over its 5 minute duration, the stable 4/4 beat seems to collapse in on itself, potentially nodding to the mood of our current socio-economic moment. This is followed up by the formidable 'Swarm', a masterclass in algorythmic synthesis that'll slice your brain in half on first listen. A stuttering of buzz saw-styled synth tones sweep, stretch and pitch bend themselves in ways that would be almost impossible to achieve within a classic DAW.
Named after the Berardi book that inspired Forces, 'Futurability' takes things in a slightly softer direction. Reminiscent of early Tim Hecker releases (with an added cybernetic edge), 'Futurability' has a sedative yet uneasy tone to it, as if the song is reflecting the dual sense of concern that things should change in society but our helplessness to actually change them, especially in the ecological or economic arena.
A tale of two halves, 'Soul at Work' starts out as a blissfully serene piece of what you could describe as code-based shoegaze which is then chewed up and spat out by algorithmic distortion and disorientating glitches from the midway point onwards.
Forces ends Inertia on a more hopeful note with the David Graeber-sampling 'Horizon of Possibility'. Unlike 'Soul at Work', the lush drone work is left intact on this arrangement – maybe signaling the potential existence of different structures that are more positive and robust for all.
With Inertia, Forces pushes his singular musical style even further, to more hyperbolic and emotive heights. Embracing the eccentric randomness of the SuperCollider software and working in concepts from contemporary theorists, this album is a mediation on the current moment created alongside technology that also feels hyper-relevant to today.//