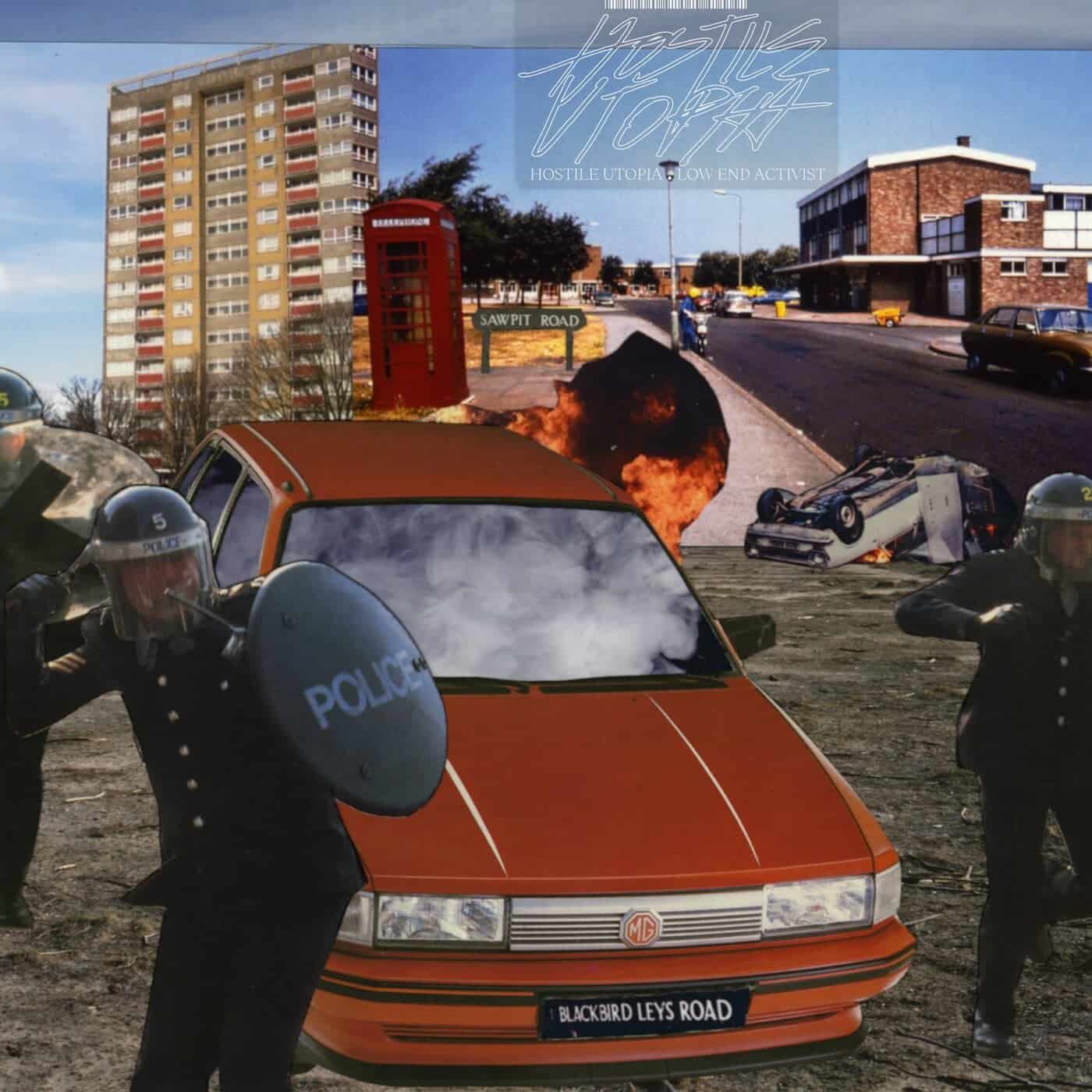 RELEASE: Hostile Utopia
ARTIST(S): Cadence Weapon, Killa P, EMZ, Mez, Low End Activist
REMIXERS:
LABEL: Sneaker Social Club | SNKRLP009
GENRE: LOSSLESS, 140 / Deep Dubstep / Grime
RELEASED: 2022-06-17
AVAILABLE FORMAT: 802Kbps/LOSSLESS
DOWNLOAD SIZE: 346.24 MB
TOTAL TRACKS 15
Low End Activist – Parity (03:54)

key, bpm140

Low End Activist – Hostile Utopia (03:45)

key, bpm88

Mez, Low End Activist – Mercenary (03:01)

key, bpm106

Low End Activist – Sprint (03:19)

key, bpm68

Low End Activist, EMZ – Get Get (04:01)

key, bpm140

Low End Activist – Exotic Possibilities (04:51)

key, bpm86

Low End Activist – Amphibious Centurions (05:01)

key, bpm109

Low End Activist – Signal To Noise (Tek Remix) (04:25)

key, bpm145

Killa P, Low End Activist – DFRNT STYLE (02:57)

key, bpm139

Low End Activist – Pseudopolis (04:12)

key, bpm150

Cadence Weapon, Low End Activist – Superhighway (03:45)

key, bpm70

Low End Activist – Cold (05:07)

key, bpm88

Low End Activist – Bodysnatchers (04:33)

key, bpm76

Low End Activist – Afflicted (04:35)

key, bpm85

Low End Activist – Wild Roses (02:05)

key, bpm110
Total Playtime: 00:59:31 min
Casting a self-reflexive lens over his roots via the medium of crushing, future-rushing soundsystem sonics, Low End Activist returns to Sneaker Social Club with a full-length of monumental proportions.
When the Low End Activism 12′ ignited on Sneaker in 2019, it paid tribute to the Blackbird Leys estate in Oxford, UK, where LEA originates from. In the shadow of social inequality and strengthened by the unity of the multi-ethnic community, Blackbird Leys still imposes a powerful influence on LEA's work, even as he's stepped out onto Seagrave for last year's Game Theory album and notched up the first couple of releases on his own self-titled label.
On this new album, Hostile Utopia sums up the conflicting emotions attached to memories of home – how it's possible to feel nostalgic for the griminess of urban and suburban Britain, its ordinary tales of bitterness and frustration, but also its intrinsic passion and solidarity. At a time when social division is actively engineered by Machiavellian forces, real conviviality at street level feels like an impossible dream.
LEA communicates these tensions through a style which is becoming his signature – dynamic bass torsion and chiseled, fractalised rhythms slugging around the 130 mark. It's moody like a UK-themed record ought to be, but it's not morose. There's fierceness in every snap and rumble, as the legacies of hardcore, jungle, dubstep and grime pour into the casing prior to the gunpowder lighting.
On previous LEA releases, the MC roll call has pointed to some of the most vital voices touching the mic in the present day. Flowdan, Sikka Rymes and Trim all had something different to impart over the riddims, and now Hostile Utopia expands on that with the most extensive show of lyrical strength yet. Mez lights up the woozy, abstract grime swerve of 'Mercenary' in a musical style. Emz brings a ruthlessly sharp verbal steez to 'GetGet', Killa P gets busy toasting over 'DFRNT STYLE' and 'Superhighway' carries the dexterous hip-hop flow of Cadence Weapon.
In between those standout tracks, LEA expresses just as much in the production. Tracks brimming with stories to impart, laden with symbols masquerading as samples and draped in aural garb that firmly places Hostile Utopia in a place, a mood, that could only belong to the UK. It's a hybrid sound just like the society it sprang from, and therein lies its power.//