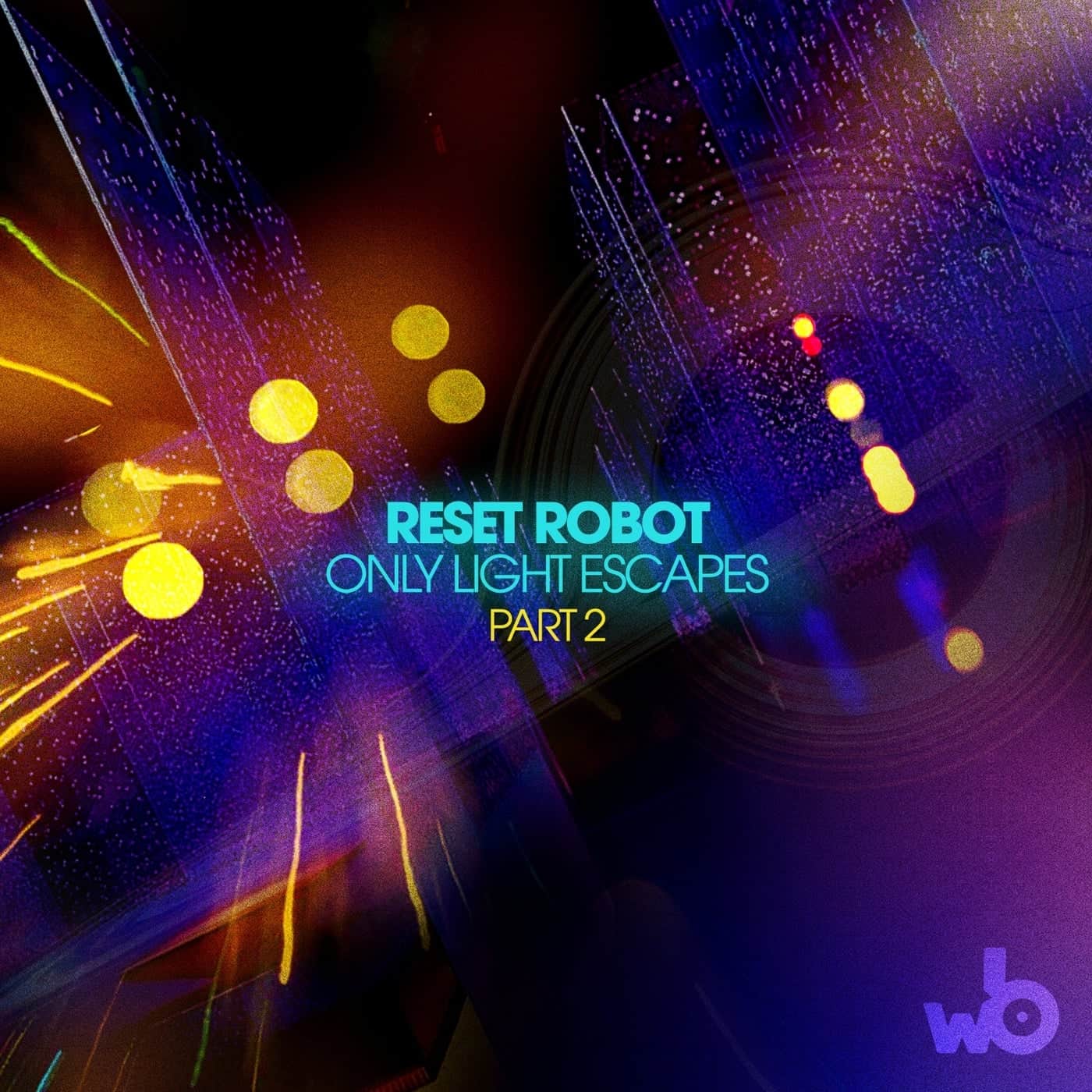 RELEASE: Only Light Escapes, Pt. 2
ARTIST(S): Reset Robot
REMIXERS:
LABEL: Whistleblower Records / WBR028
GENRE: Lossless, Electronica
RELEASED: 2022-06-03
AVAILABLE FORMAT: 895Kbps, FLAC
DOWNLOAD SIZE: (378.06 MB)
TOTAL TRACKS 13
Reset Robot – First Virtue (Original Mx) (04:34)

, 113

Reset Robot – Single Coil (04:54)

, 119

Reset Robot – How Deep (06:22)

, 117

Reset Robot – Chords N Ting (06:27)

, 128

Reset Robot – Be Yourself (05:48)

, 117

Reset Robot – Crows (03:12)

, 93

Reset Robot – Beach (03:48)

, 90

Reset Robot – Daydreamer (04:36)

, 94

Reset Robot – Unknown Unknowns (04:42)

, 94

Reset Robot – Waves (05:48)

, 129

Reset Robot – Salts (03:08)

, 152

Reset Robot – Jaw Harp (05:49)

, 120

Reset Robot – Matriarch (04:29)

, 120
Total Playtime: 01:03:37 min

https://soundcloud.com/resetrobot/sets/only-light-escapes-pt-2
Reset Robot drops a new album on his label Whistleblower with an impressive 13 track release that showcases his versatility as a producer.
Covering a broad cross-section of genres, the release explores all corners of the dance floor while also incorporating some afterhours chill-out elements.
Based in the UK city of Portsmouth, Reset Robot has previously released on labels including ranging from techno imprints such as Adam Beyer's Drumcode and Scuba's Hotflush to house focused labels such as Sasha's Last Night On Earth and the iconic Mobilee Records.
Although he is well-known for his club tracks, this album is a chance for David Robertson aka Reset Robot to explore the more obscure side of his music taste, and the output in a synthesizer laden body of work that's on a par with the seminal works of others such as Bicep and Burial.
Exploring brokenbeat rhythms, ambient textures and intricate melodies, this album is a thought-provoking selection that flows with a captivating suspense.
Subdued and introverted, it's got a lo-fi and dreamy aesthetic that occasionally lets fly into a dance floor orientated groove. "Chords N Thing", "Single Coil" and "Waves" are both examples of this, but tracks like "How Deep", "Crows" and "Unknown Unknowns" are at opposite ends of the same spectrum with their ambient moods.
The projects are often shrouded in secrecy, but in addition to his own music, Reset Robot also works behind the scenes with some of electronic music's biggest names, and this album is testament to why so many trust his production skills.//