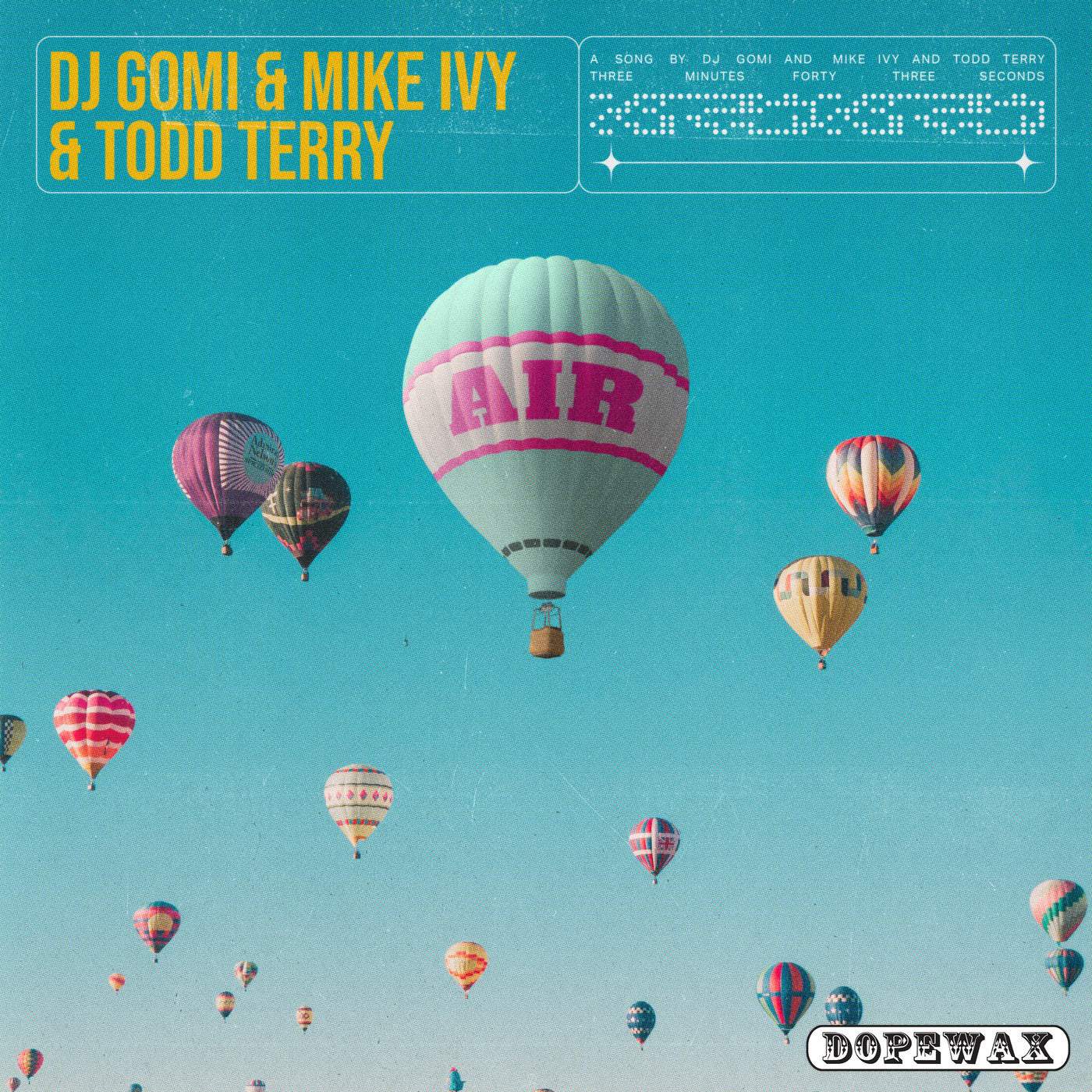 RELEASE: Air
ARTIST(S): Todd Terry, DJ Gomi, Mike Ivy
REMIXERS:
LABEL: Dopewax / DW260
GENRE: Lossless, House
RELEASED: 2022-06-03
AVAILABLE FORMAT: 1008Kbps, FLAC
DOWNLOAD SIZE: (69.24 MB)
TOTAL TRACKS 2
Todd Terry, DJ Gomi, Mike Ivy – Air (Main Mix) (05:42)

, 124

Todd Terry, DJ Gomi, Mike Ivy – Air (Edit) (03:43)

, 124
Total Playtime: 00:09:25 min
Three house music titans join forces on this club ready banger.
DJ Gomi, Mike Ivy, Todd Terry. When you look at that line up, you know this is serious business. Were talking about three of the East Coasts most respected producers combining talents on this one. Although they really need no introduction, lets start with Todd Terry, quite simply one of the most influential names in dance music history. Next up, Mike Ivy, an NYC house pioneer who regularly releases on the best labels around. Last but not least, DJ Gomi, long-time Dopewax favorite and skilled musical collaborator.
Upon first listen, you just know this formidable trio aint messing around. Air pulsates with euphoric dance floor energy. The kick thumps hard and heavy, combining with a subby bassline to devastating effect. Its the kind of low end that courses through your entire body, vibrating everywhere until it fills your soul. The builds and drops are huge, while the noise textures and vocal samples provide a gritty edge. This one is at home in a dark and misty club room, where all you can see is the flash of the strobe, and the silhouettes of sweating, dancing bodies.
Be warned. When you spin Air at the club, you can expect total and utter chaos.
Executive Producers: Kenny Dope & Tracy "Treydawg" Moralez
2022 Dopewax LLC a Division of K-Dope Productions LLC
www.kaydeerecords.com
Demo submissions: [email protected]
Licensing: [email protected]
Label Management: Tracy Moralez [email protected]
Art Illustration: Aliana Nizyel
www.dopewaxrecords.com
Twitter: @dopewax_records
Facebook: DopewaxRecords//