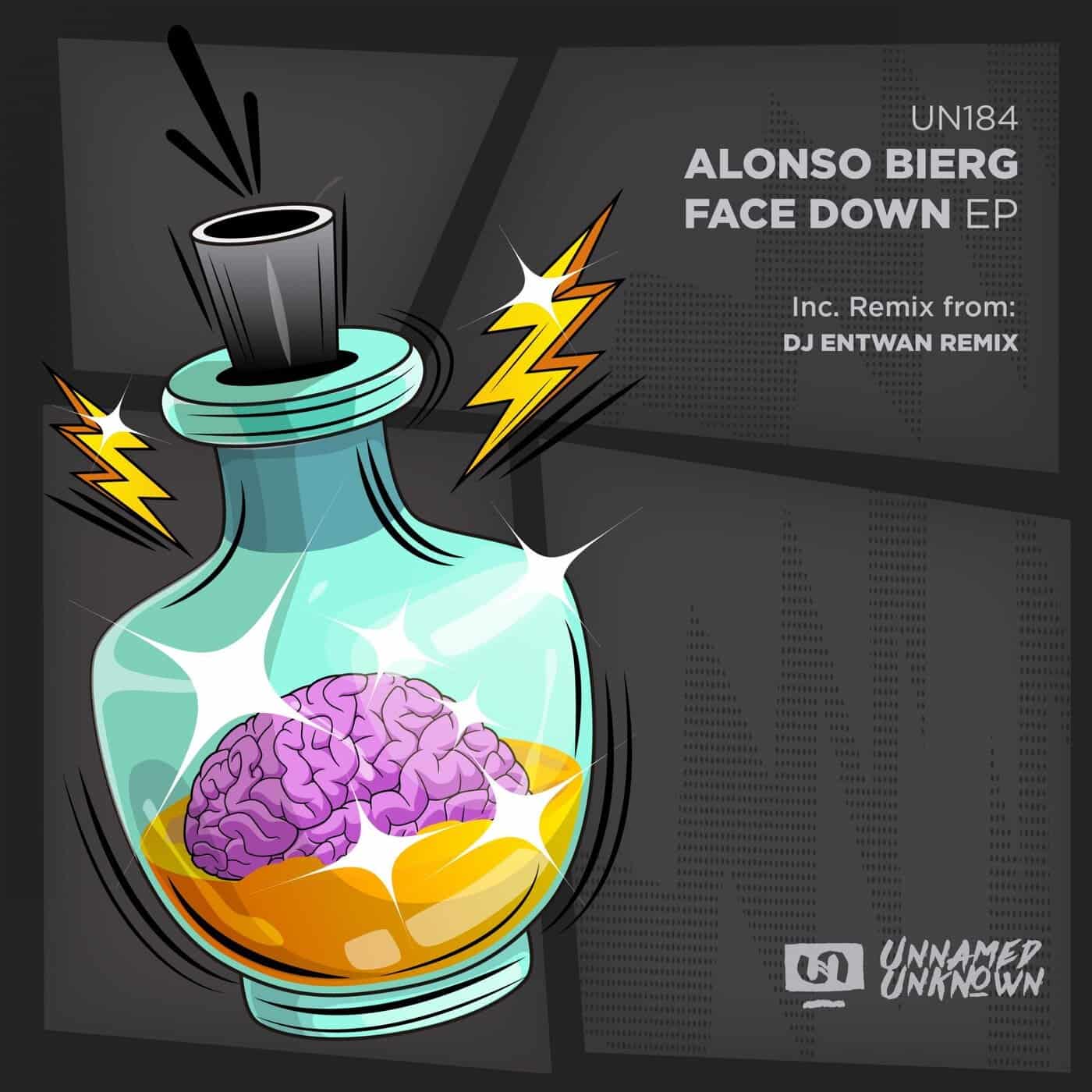 RELEASE: Face Down
ARTIST(S): Alonso Bierg
REMIXERS: DJ Entwan
LABEL: Unnamed & Unknown / UN184
GENRE: Lossless, Tech House
RELEASED: 2022-09-08
AVAILABLE FORMAT: 1071Kbps, FLAC
DOWNLOAD SIZE: (270.46 MB)
TOTAL TRACKS 6
Alonso Bierg – Face Down (06:35)

, 127

Alonso Bierg – Face Down (DJ Entwan Remix) (06:57)

, 125

Alonso Bierg – Vista Bella (06:24)

, 126

Alonso Bierg – White Cap (06:07)

, 126

Alonso Bierg – Sound Killer (06:15)

, 125

Alonso Bierg – Sound Killer (Club Mix) (06:13)

, 126
Total Playtime: 00:38:31 min
Chilean talent Alonso Bierg returns to Unnamed & unknown with a bumper EP featuring a remix from DJ entwan on his 'Face Down' EP.
Returning to Unnamed & Unknown with another impressive EP, Chilean native Alonso Bierg delivers five freshly squeezed cuts alongside an emphatic remix from DJ entwan on his 'face Down' EP.
'Face Down' opens the release with a funky Tech House twist. Driven by bouncing drums and fizzing hat grooves, its rampant energy is bolstered by a series of builds, rolls, fills, vox stabs and much more as it ebbs and flows from start to finish.
DJ Entwan's remix of 'Face Down' comes next, transforming the original into a deepend underground roller. Its heavy sub-bass melody drives the track forwards amongst a chorus of drum and percussive elements as a vocal hook bubbles up through the mix – leading into a series of climactic drops and danceable segments.
'Vista Bella' follows with a subtle summertime feel. Terrace-focused drum grooves and shuffling hats combine with a wave of rising synth shots, glitchy fills and vox chops between the heavier segments of the mix to give it a perfect blend of energy and finesse.
'White Cap' brings more underground flavours from the outset, focusing on hard-hitting drums and heaty sub-bass whilst subtle synth leads and percussive fills orbit the mix. A swinging low-frequency rich club groover with a minimal edge, perfect for building into peak-time slots.
'Sound Killer' keeps things dark and heavy, offering another show of percussive-rich rolling Tech House. Warped vocals and tonal instruments add hypnotic energy to the mix as it rides a wave of peaks and troughs from beginning to end.
The Club Mix of 'Sound Killer' closes out the release with a revamped rendition of its predecessor. Carrying the same underground elements as the original, its reinvigorated drum programming and harsher hat grooves add heightened dancefloor energy and give the track an new upbeat feel.
Alonso Bierg's 'Face Down' EP is out on 8th September 2022 on Unnamed & Unknown.//