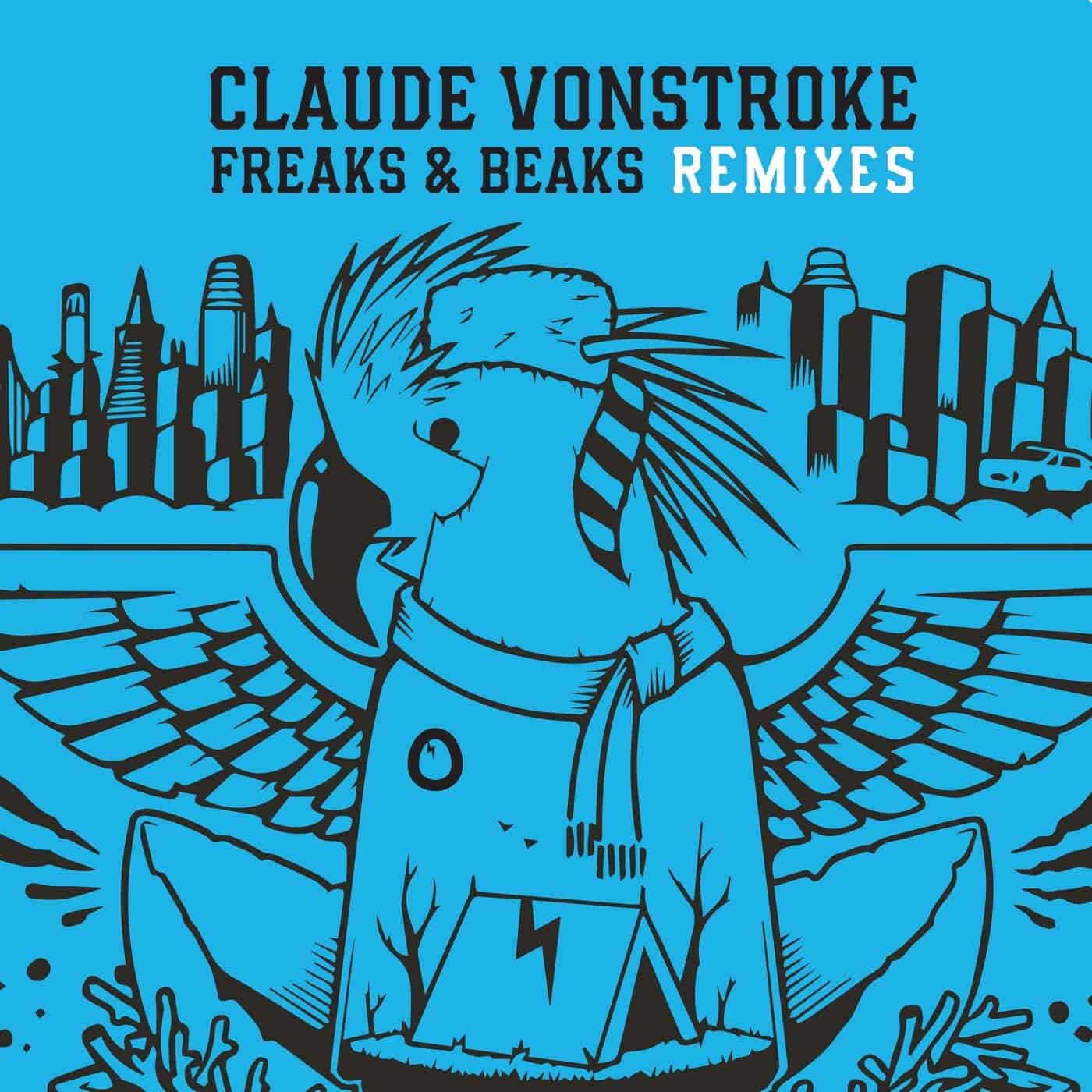 RELEASE: Freaks & Beaks Remixes
ARTIST(S): Claude VonStroke, Wyatt Marshall
REMIXERS: Frankie, Nikki Nair, Rodriguez Jr., Shiba San, Millad, Steve Darko, VNSSA
LABEL: DIRTYBIRD / DB291
GENRE: Lossless, Techno
RELEASED: 2022-09-09
AVAILABLE FORMAT: 996Kbps, FLAC
DOWNLOAD SIZE: (237.16 MB)
TOTAL TRACKS 6
Claude VonStroke – These Notes In This Order (VNSSA Remix) (06:03)

, 128

Claude VonStroke, Wyatt Marshall – Youngblood (Rodriguez Jr. Remix) (06:57)

, 123

Claude VonStroke – Flubblebuddy (Nikki Nair Remix) (04:57)

, 131

Claude VonStroke – All My People In The House (Shiba San & Millad Remix) (06:19)

, 127

Claude VonStroke – All My People In The House (Steve Darko Remix) (05:56)

, 126

Claude VonStroke – Frankie Goes To Bollywood (Frankie Remix) (08:43)

, 125
Total Playtime: 00:38:55 min
The year was 2020. People had no problem rubbing sweaty elbows at clubs, sharing drinks, travelling on planes, or eating at packed indoor restaurants, and the only time anyone wore a mask was Halloween. That also was the year Dirtybird turned 15 and Claude VonStroke released his 4th studio album, 'Freaks & Beaks', with a world tour planned that would touch every part of the globe.
After launching the album to a packed Dirtybird Art show in downtown LA, Claude hit the road. Just after an epic Berlin date at Katerblau and a crazy night at Fabric London, the entire world changed forever. Claude was forced to come back to LA and no one left their house for over a year.
Fortunately, the world has healed quite a bit and a new normal has taken shape, so we thought it was time to revisit the album with fresh interpretations from remixers hand-picked by Claude.
With each adding their own unique stamp, the range and genres go end-to-end. VNSSA brings her main-room energy on 'These Notes In This Order', Rodriguez Jr. goes deep on the acid-tinged Youngblood, Nikki Nair's ridiculous production skills are on display for 'Flubblebuddy', Steve Darko takes the low end even lower for 'All My People', while Shiba San teams up with French producer, Millad, for a banger, and we tracked down the French producer, Frankie, who was the inspiration for 'Frankie Goes to Hollywood' and brought him out of retirement to remix his namesake track. 
It's good to be back.//